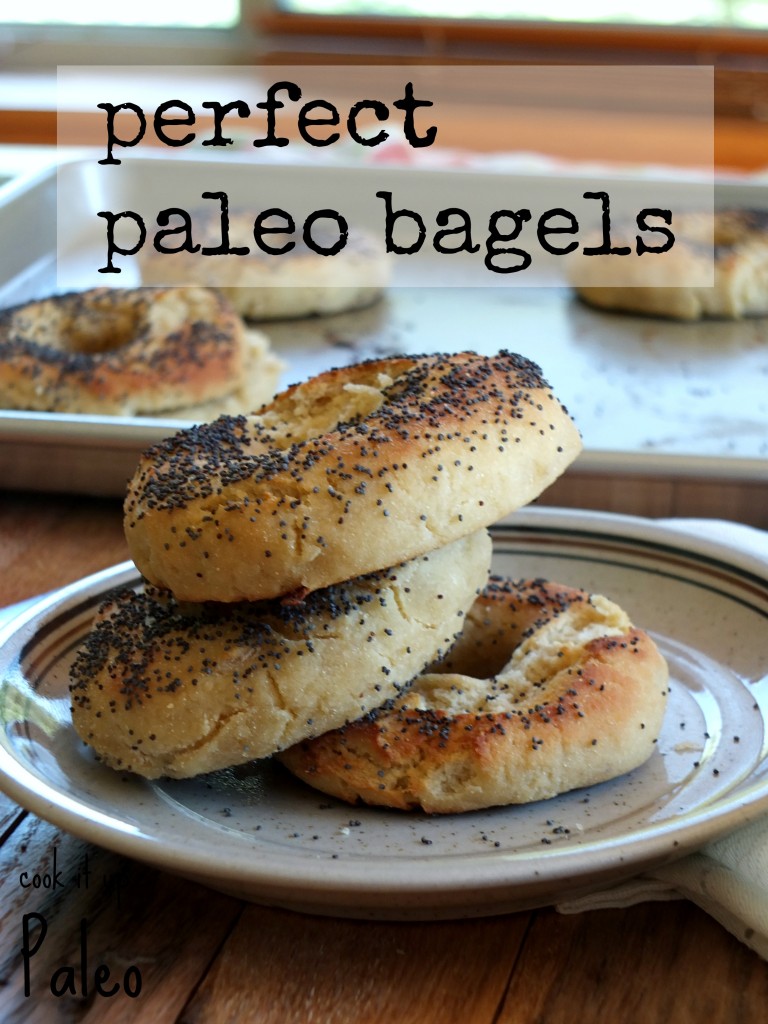 This recipe is for the bagel purists.  There are so many recipes on the Internet for paleo bagels, but most of them are just savory muffin batter baked in doughnut pans.  Forgive me, but that just isn't a bagel.  I feel like if you're going to eat bread, or a bagel, or a pancake, or anything else for that matter, it needs to 
taste 
like what you're trying to create.  You need to have non-paleo people try your recipe and be like, "This is really good!"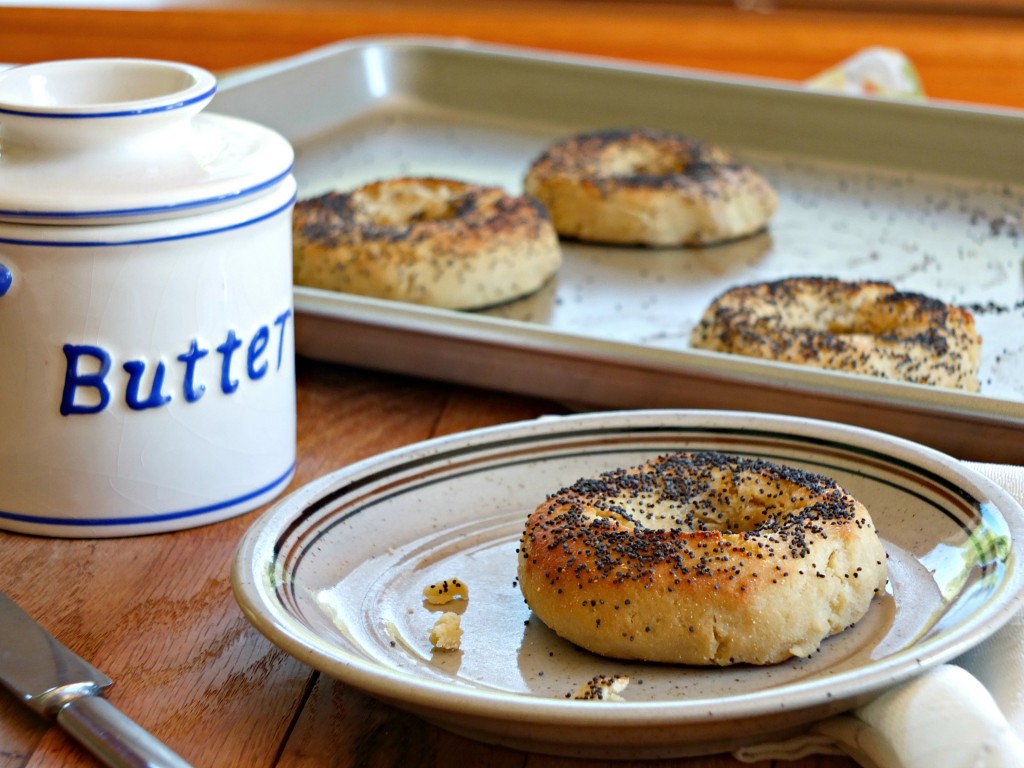 That was my goal with this recipe.  A true bagel is a yeast bread that is formed into bagel shapes and then boiled in a mixture of water and honey, then baked until golden.  It needs a slightly crispy outside, a chewy inside, and a subtle sweetness and yeasty taste.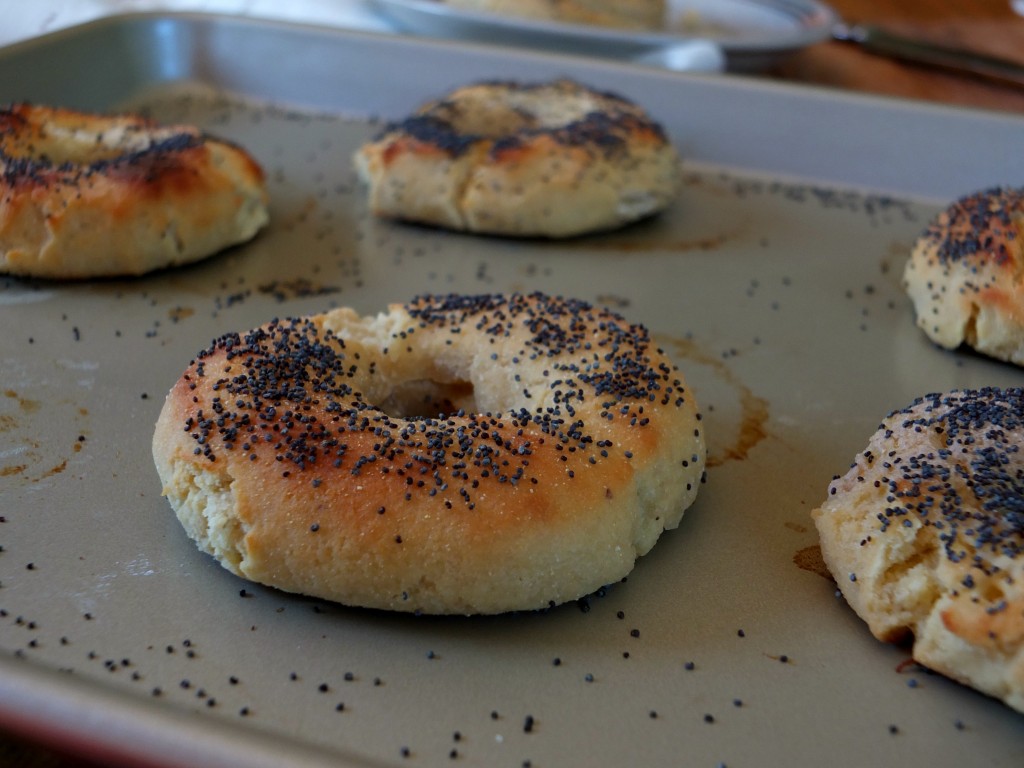 In order to achieve my perfect paleo bagels recipe, I knew that I needed to use yeast to create that yummy bready taste.  I also knew that there would be no gluten of course, so I needed to replace that elasticity with something.  So I used tapioca starch, which has a fairly elasticy texture.  As a result, this recipe is not low-carb, so if you take issue with that fact, you can send your hate mail to cookituppaleo@gmail.com.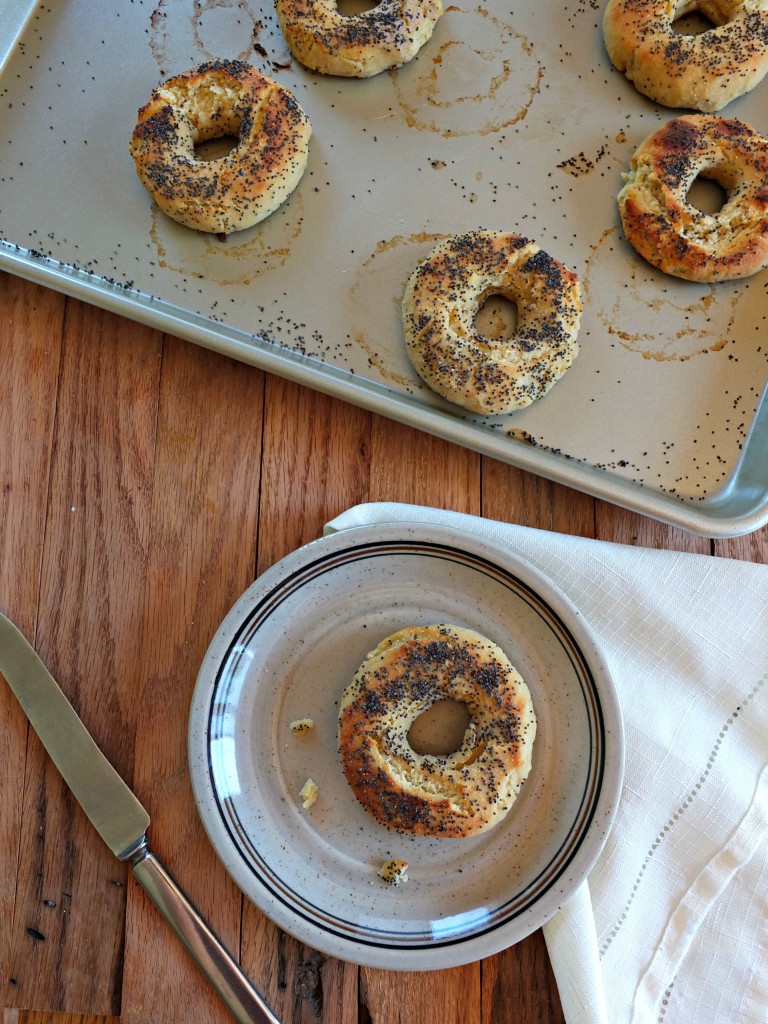 As for the rest of you, I'm pretty sure you are going to be in love with this recipe.  Like head over heels in love.  The moment these bagels came out of the oven, my family was begging me to eat them.  I could barely take pictures before the entire batch was gobbled up.  I will definitely be making these again, perhaps for a nice brunch with an egg casserole.  Delicious!   Shared at
Naturally Sweet Recipe Roundup
,
Round Tuit,
Much Ado About Monday
, Fat Tuesday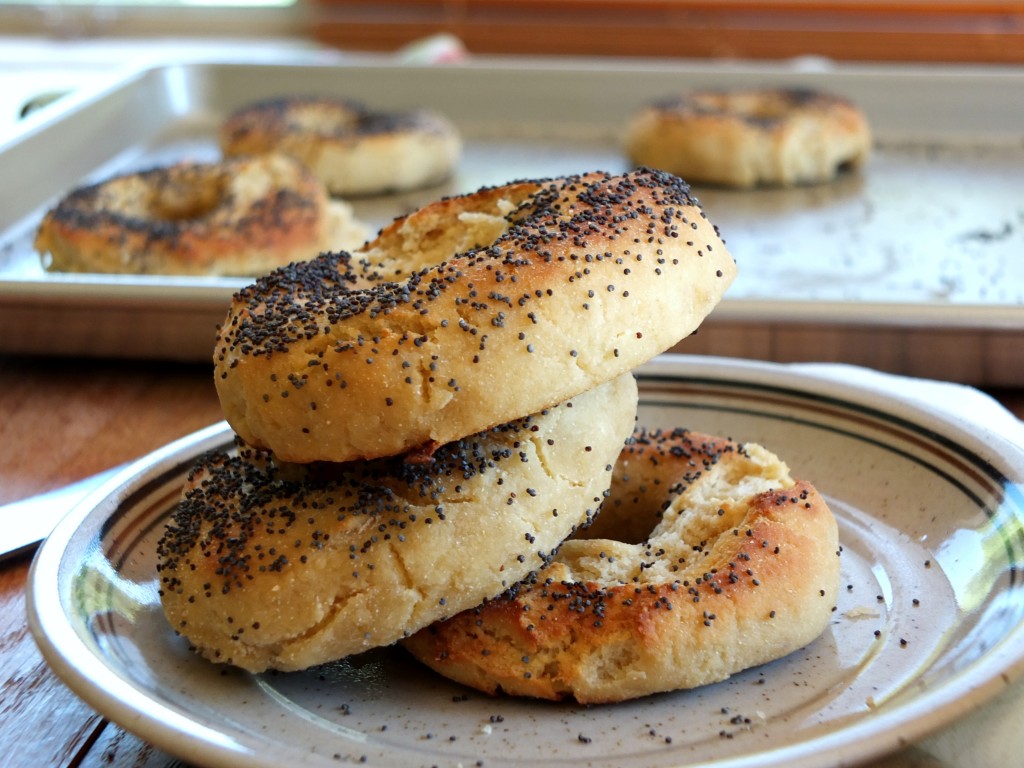 Amazing Paleo Bagels
Ingredients
lukewarm water - 6 tablespoons
maple syrup or honey - 1 tablespoon
extra-virgin olive oil - 2 tablespoons
active dry yeast - 2 teaspoons
egg - 1*
blanched almond flour - 2 cups
tapioca flour - 1 cup
coconut flour - 1/4 cup
salt - 1/2 teaspoon
Water Bath:
water - 1-2 quarts
maple syrup or honey - 1/4 cup per 1 quart of water
poppy seeds - for sprinkling
Instructions
In a large bowl, combine the water with the honey and olive oil. Sprinkle the yeast on top and let sit a couple minutes.
Whisk in the egg.
Stir in the flours and salt. Dough should come together and be very stiff.
Separate the dough into 6 balls, and make bagel shapes from each.
Preheat oven to 450 degrees Fahrenheit and grease a large baking sheet with some coconut oil.
Combine the water and honey or maple syrup in the large saucepan and bring to a boil.
Boil the bagels, one or two at a time, for 1 minute or so, or until they rise to the top. Repeat until all the bagels have been boiled. After they come out of the water. Place on the prepared baking sheet and sprinkle with poppy seeds.
Bake for 10 to 15 minutes, or until golden brown.
*To make this recipe egg-free, use a "gelatin egg" instead of the egg, and increase the almond flour to 2-1/2 cups. The "gelatin egg" recipe can be found here: http://hewontknowitspaleo.com/aip-carob-brownies/