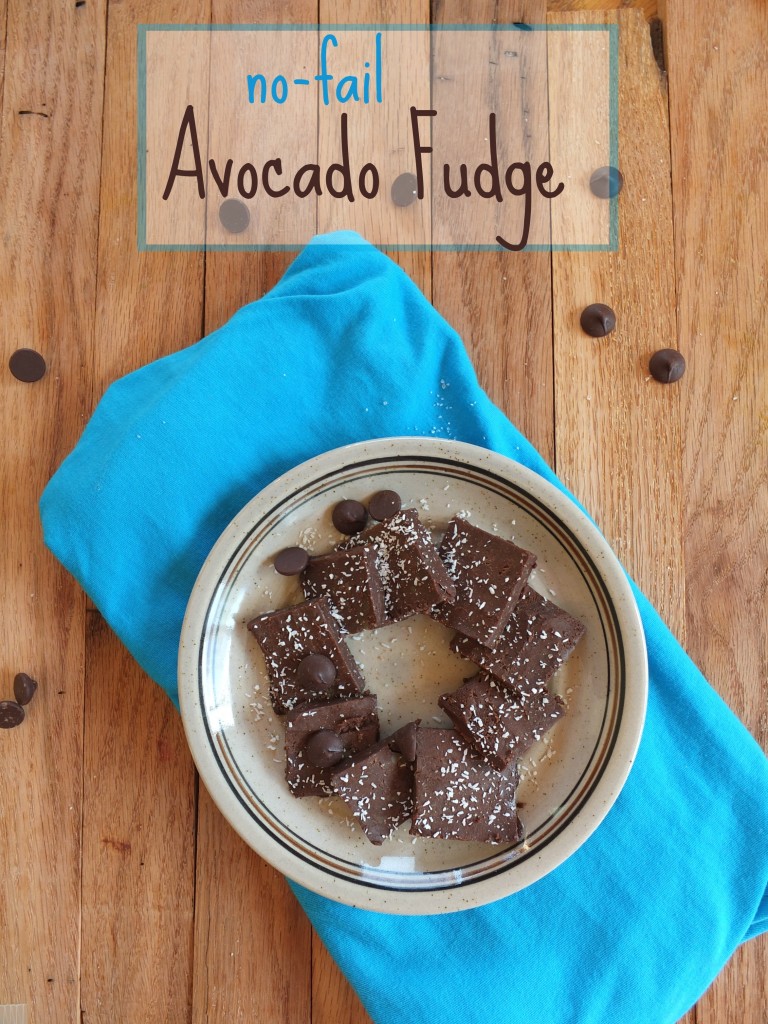 I am notorious for my terrible fudge-making skills.  I've probably tried to make a fudge recipe at least five different times, and failed every time.  It was a very depressing time in my life.  One time I even tried a traditional recipe for fudge that I found online.  It didn't set up AT ALL.  It doesn't help that my sister is an amazing fudge-maker.  Whenever she makes fudge, it sets up perfectly and is always delicious.  It's not fair!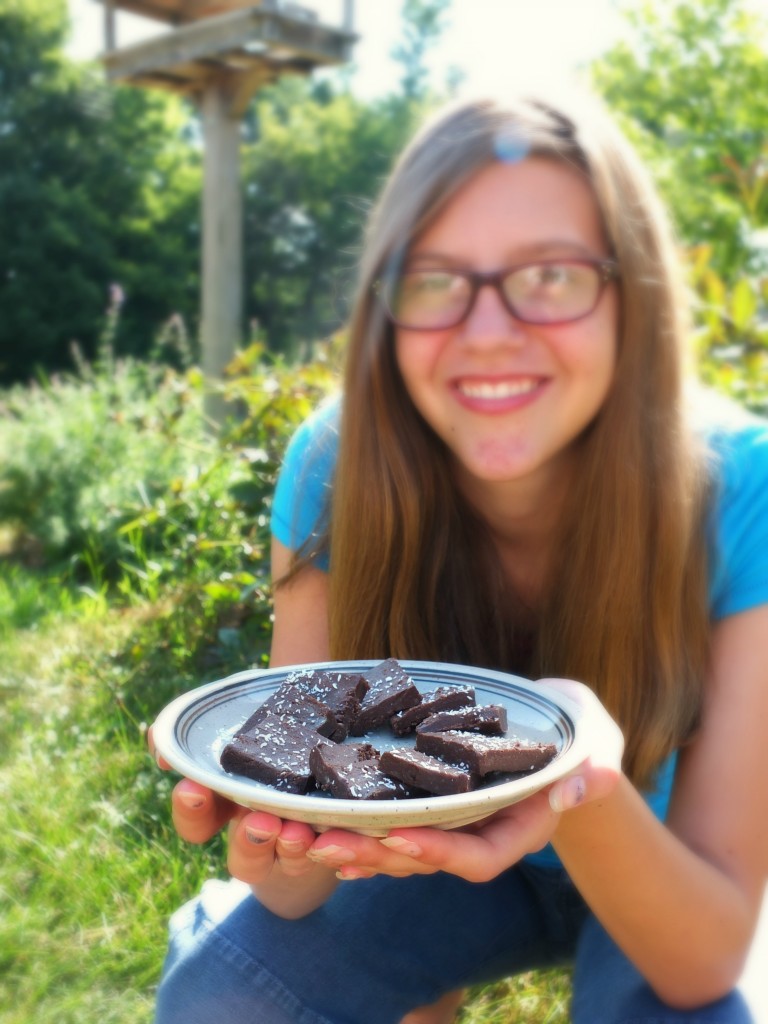 I've taken a three or four-month break from fudge-making to cool down and re-examine my strategy.  I realized my problem was that I was using too much coconut cream and not enough chocolate.  After all, fudge is about chocolate; I need to load up!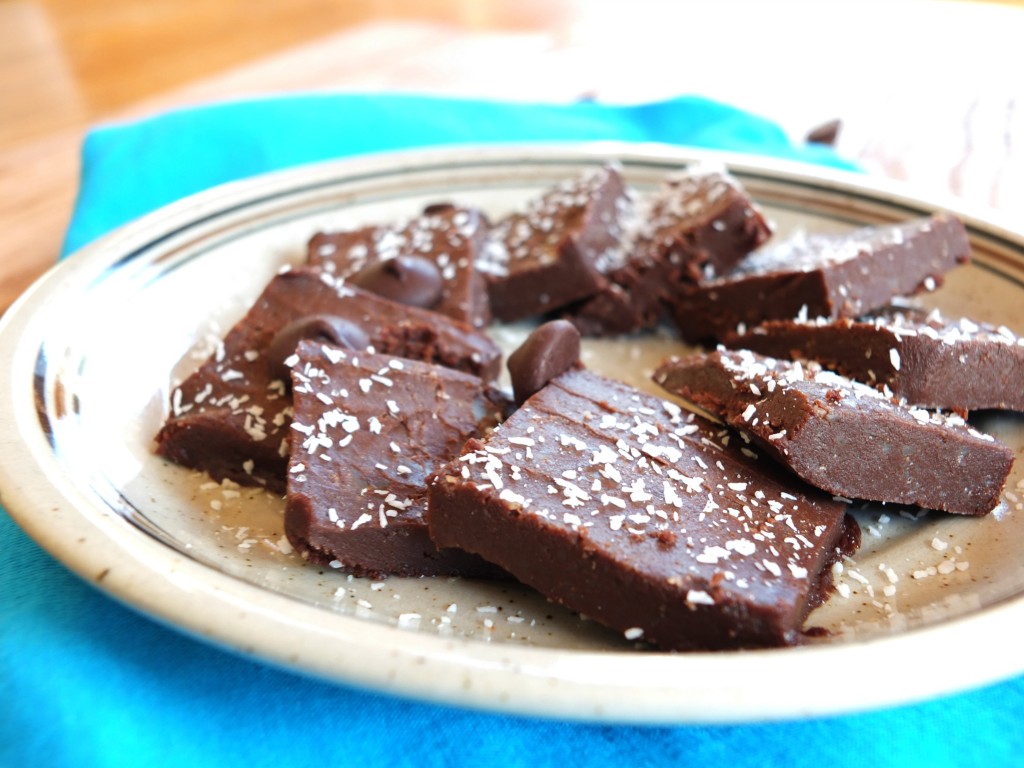 I feel that I have crossed something momentous off of my bucket list now that I have created an avocado fudge that actually tastes good AND sets up.  Why is it no-fail? Because if there is any possibility that a fudge recipe will fail, it will happen when I make it.  This fudge was really easy and came together perfectly, and I made it ALL BY MYSELF!! No help from my fudge-queen sister.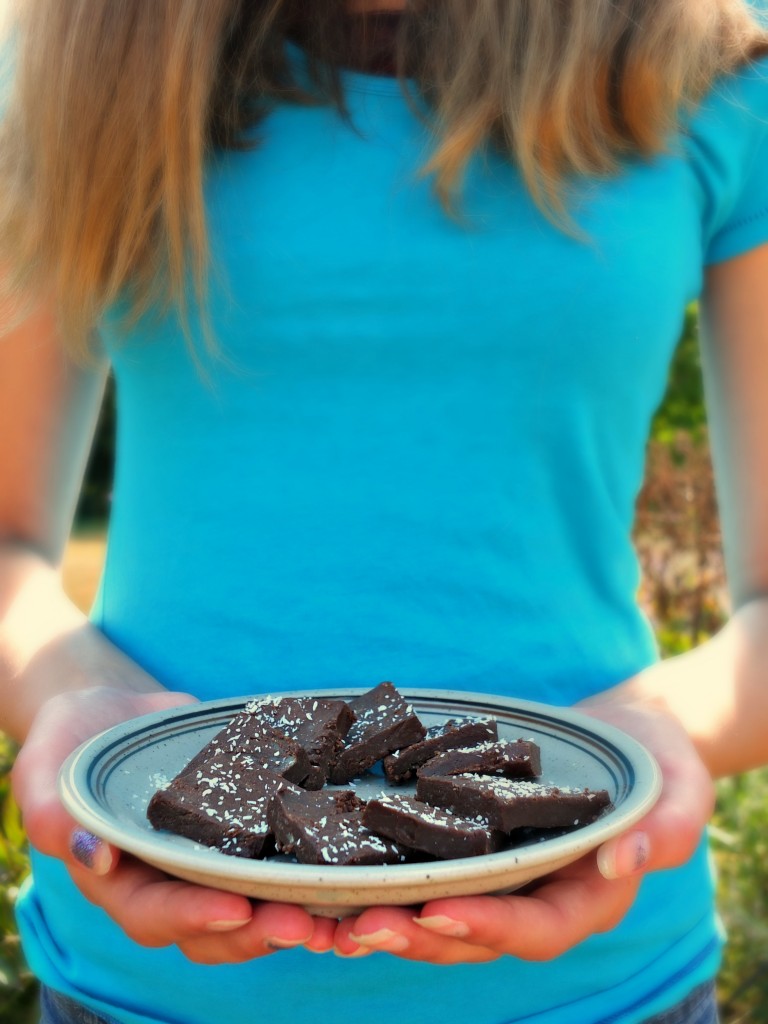 I lied; Julia did help me.  She is the one holding the fudge in all of these pictures.  She put up with my incessant poking, prodding, moving, posing, and re-shooting like an angel. (I told her she could have a piece of fudge after we were done.)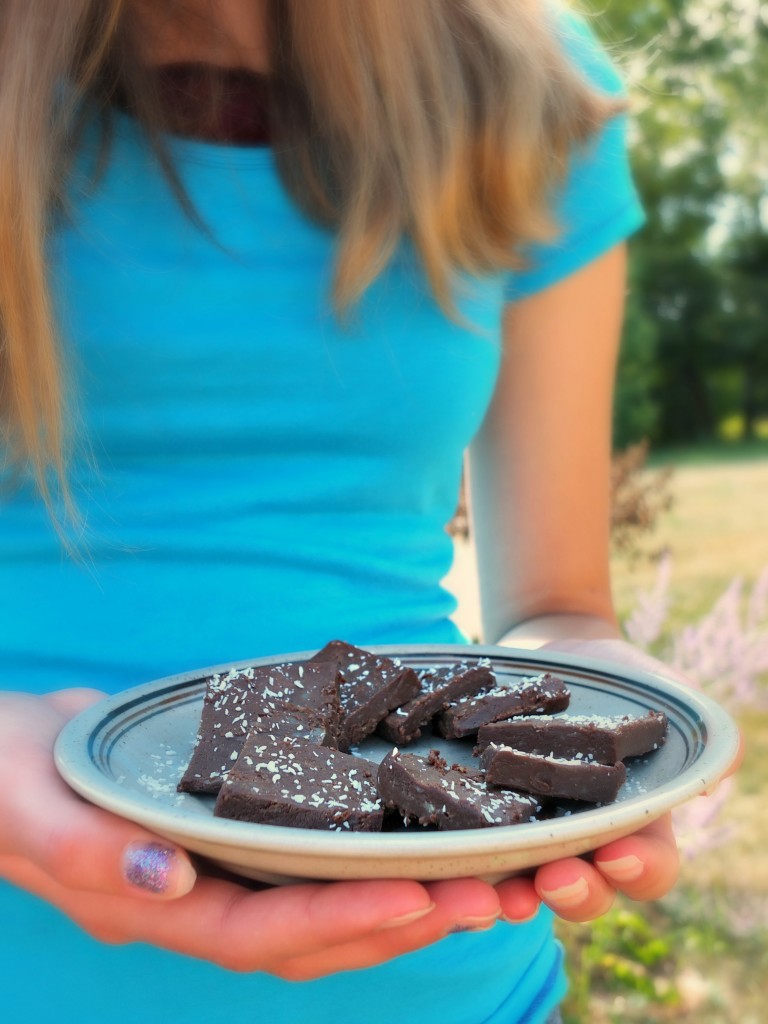 Shared at Naturally Sweet Recipe Roundup, Fight Back Friday, Pennywise Platter
No-Fail Avocado Freezer Fudge
Recipe Type
:
Cookies/Bars
Author:
Prep time:
Total time:
Ingredients
dark chocolate chips – 1 cup
coconut oil – 1/4 cup
coconut cream – 1/4 cup
cocoa powder – 1 tablespoon
salt – pinch
ripe avocado – 1
kosher sea salt – for sprinkling
Instructions
In a small saucepan, combine the chocolate, coconut oil, coconut cream, cocoa, and salt. Melt and stir together over medium-low heat.
In a food processor, combine the avocado and melted chocolate mixture. Process until very smooth.
Pour into a greased 8 inch by 8 inch glass baking dish. Sprinkle with kosher salt. Freeze for about 1 hour. Cut into squares and enjoy.
Store leftovers in the fridge in an airtight container.