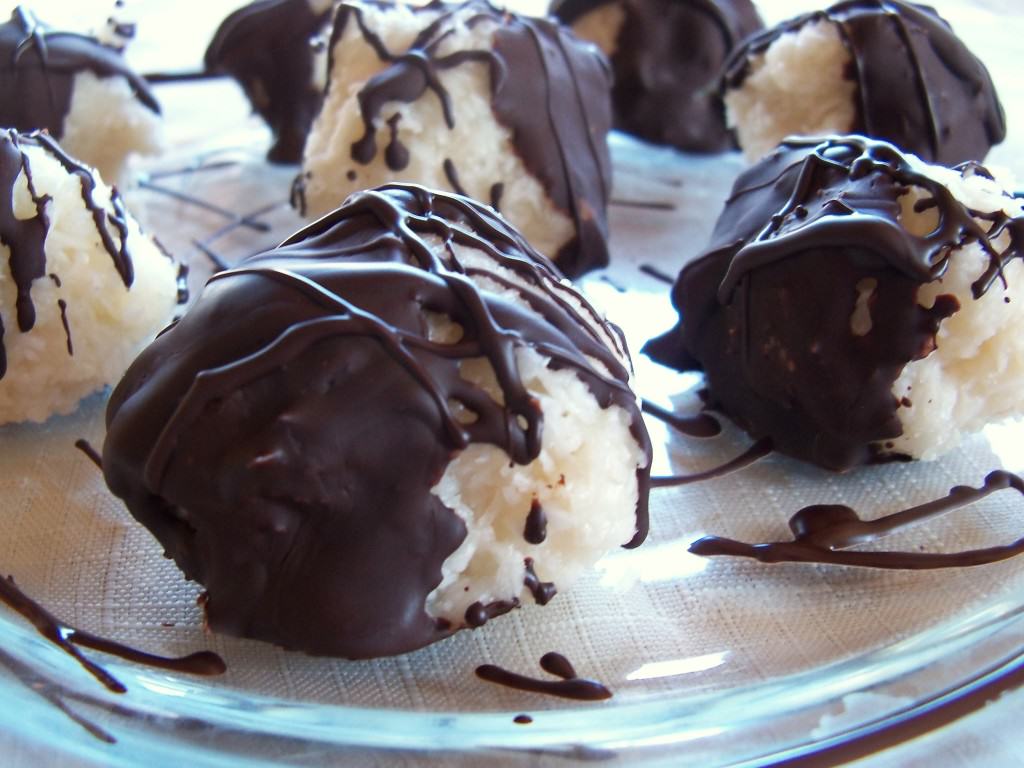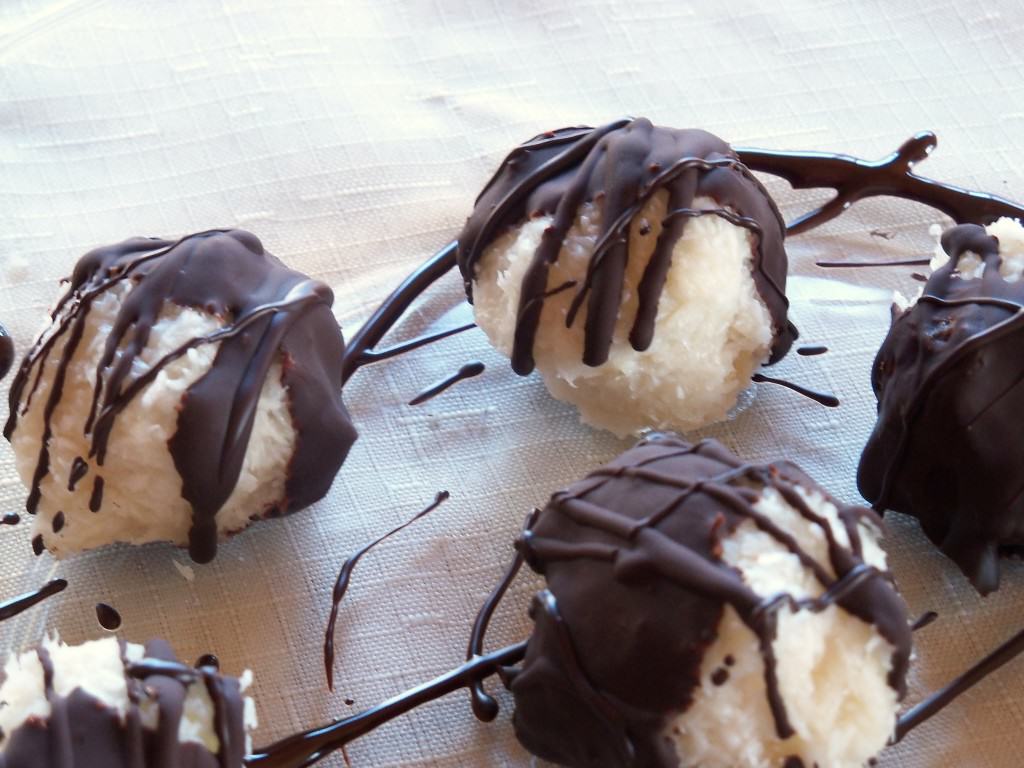 Hey everybody and happy post-Thanksgiving! Is everyone just like super-full? 'Cause we are. And I must confirm: the pie crusts in the last post were the best pie crusts we have a had in a couple of years. And now on to this recipe. We are a bit sick over here, enduring a bout of pretty bad flu. Poor Dad was craving candy this morning, so of course I don't want him eating jawbreakers and Snickers because they are not exactly healing foods, to put it lightly. Dad's favorite candy is Mounds bars, so I set out to create a version with just a bit more healing power to it. These macaroons have lots of coconut fat in them, which is shown to help with sickness. And of course they taste delicious, which is a plus because it's hard to get sick people to eat. The fat in the chocolate and coconut provides energy, while the honey, provided it is raw, has nourishing enzymes. So yes, they have some sugar, but they are a sight healthier than a Mounds bar! Plus, my family RAVED about them. Just sayin'.
No-Bake Chocolate-Dipped Macaroons
Recipe type:
Cookies/Bars
Ingredients
unsweetened coconut flakes - 1 cup
coconut oil - 3 tablespoons, melted
raw honey - 2 tablespoons
pure vanilla extract - 1 teaspoon
salt - pinch
canned full-fat coconut milk - 1 tablespoon
dark chocolate - 1/3 cup chopped, melted
Instructions
In a bowl, combine all ingredients except melted chocolate. Mix well. 2. Form into 8 little balls. 3. Freeze for 10 minutes. 4. Dip the macaroons in melted chocolate and drizzle the excess chocolate over the macaroons. 5. Store in an airtight container in the freezer.