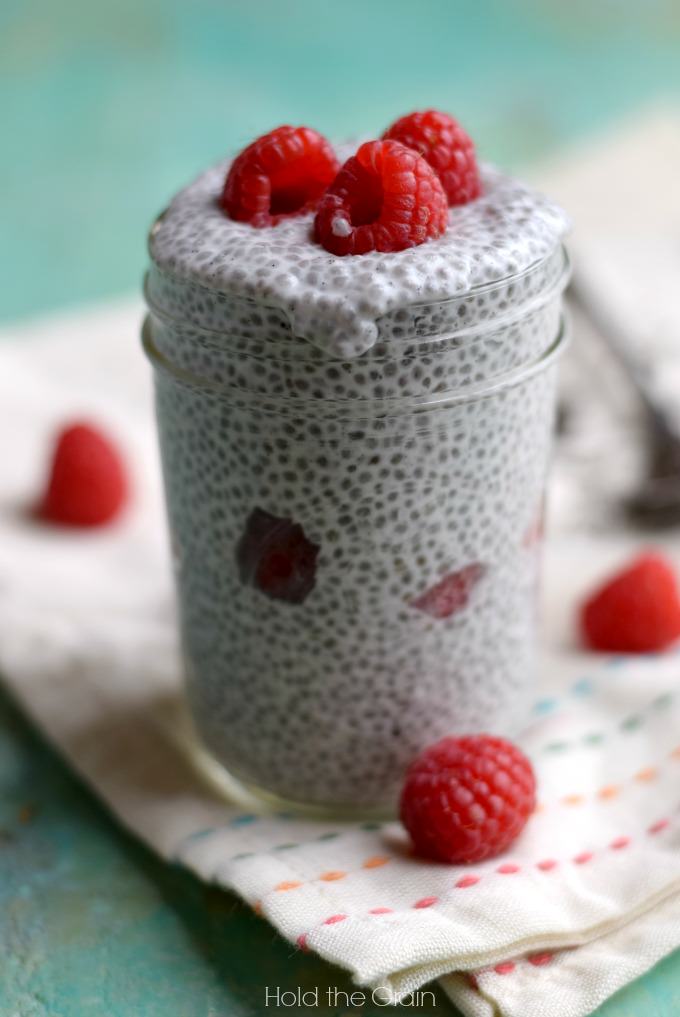 From Heather: I'm so excited to have the amazingly talented Tess from Hold The Grain guest posting today! Doesn't this vanilla chia pudding look so amazing? I found her blog by accident and I am so glad I did! Her photography is beautiful, and she's got such a great mix of grain free goodies, entree, salads, and sides on her gorgeous blog.  Plus she's a college student! True awesomeness happening over on her blog; go follow her! 
Hello!
A big thanks to Heather for letting me share this vanilla chia pudding recipe with you today. I'm super excited!
Let me introduce myself first, so you can put a name to the words on your computer screen. I'm Tess and I blog at Hold the Grain. I like to keep things simple, fun and healthy, which is the perfect description of this 4 ingredient recipe!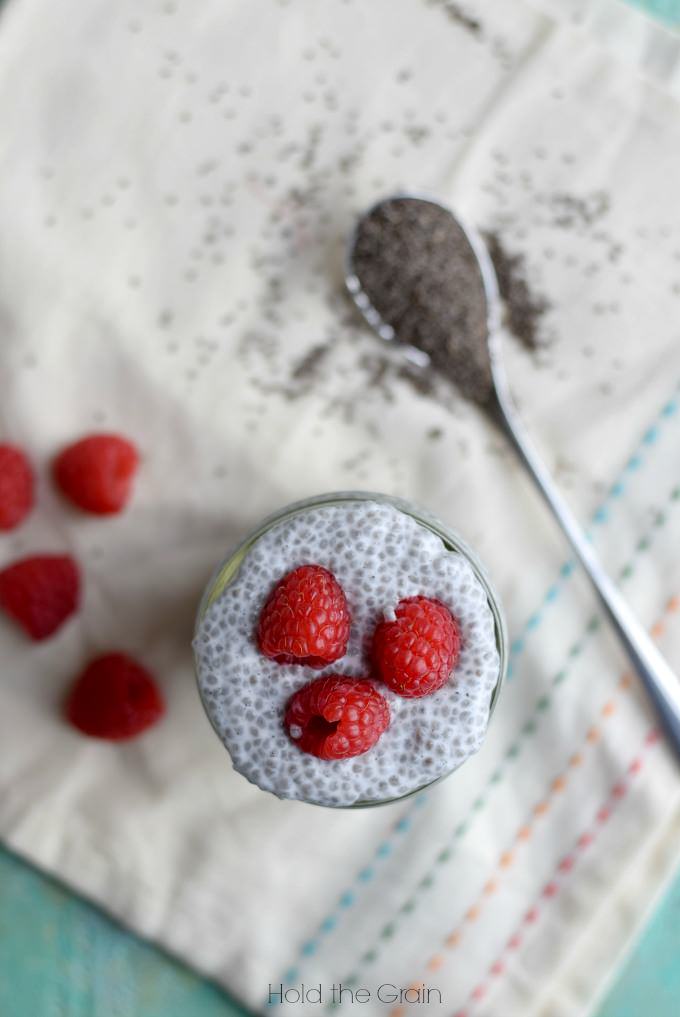 I'm going to be honest, the first time I made chia seed pudding I was very apprehensive about the texture. Will I really like this thick, pudding-like substance full of little seeds? Surprisingly yes!
Eating this vanilla chia pudding in front of someone who has never heard of chia pudding is pretty much a guarantee for questions. It's intriguing stuff!
But it's also sweet and satisfying, with a texture similar to tapioca pudding.
What I love about this chia pudding recipe is the use of a vanilla bean rather than vanilla extract. Vanilla beans have a pure taste, strong vanilla scent and they don't offer the same bitter aftertaste you sometimes get with extract. I also love the way you can see the vanilla seeds speckled throughout anything made with the beans!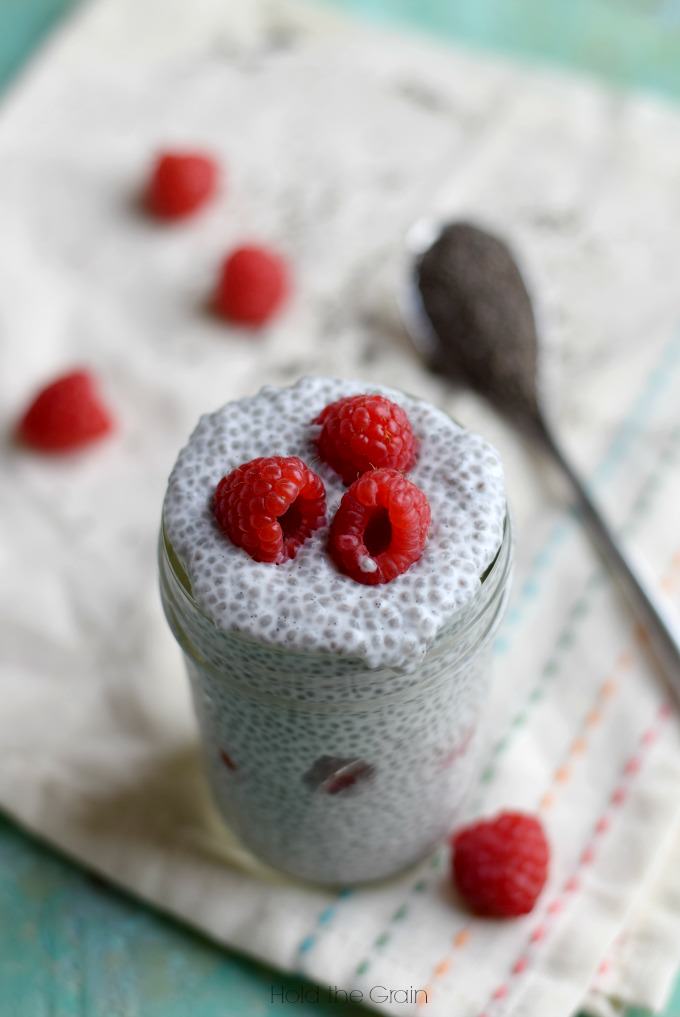 And to be honest, I sometimes use the whole bean even though you only need half for the flavor to come through. I just looove fresh vanilla!
Paired with maple syrup, this recipe has a simple, sweet flavor that'll you'll love for a light dessert or fast breakfast.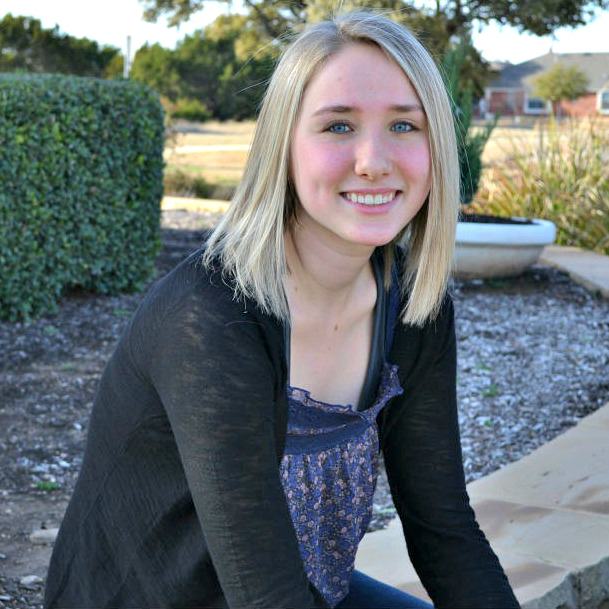 Blogger Bio: Tess is the author, cook and photographer behind the website Hold the Grain. She shares new gluten-free, grain-free and allergy-friendly recipes each week. You can connect with her on Facebook, Twitter, Pinterest and Instagram. 
Shared at Fat Tuesday
Maple Vanilla Bean Chia Pudding (guest post from Hold The Grain)
Author:
Prep time:
Total time:
Ingredients
canned full-fat coconut milk – 1 cup (or sub nondairy milk of choice)
chia seeds – 1/4 cup
pure maple syrup – 1 tablespoon
vanilla bean – 1
Instructions
Place the milk, chia seeds and maple syrup in a mason jar and cover with a lid. Shake to combine the ingredients.
Cut the vanilla bean in half lengthwise. You will only need half of the bean for this recipe, so you can wrap the other half in plastic and store it in the fridge or freezer. Use the blade of your knife to scrape along the inside of the bean pod to remove the small black seeds. Discard the pod.
Place the seeds into the mason jar with the other ingredients, and shake one more time. If the chia seeds get stuck to the sides of the mason jar, just push them down into the milk with a spoon or spatula.