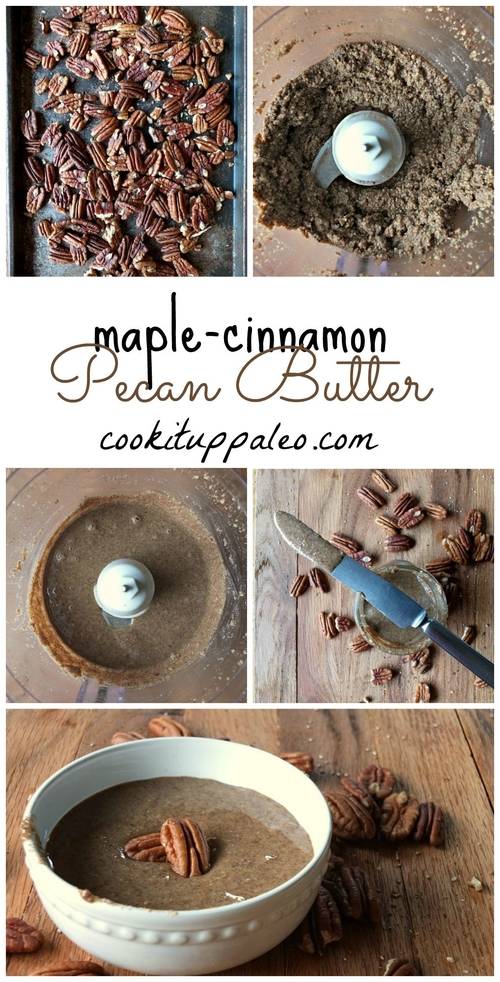 I love nut butter.  Definitely too much.  My favorite way to eat it is straight from the spoon, or spread on dark chocolate.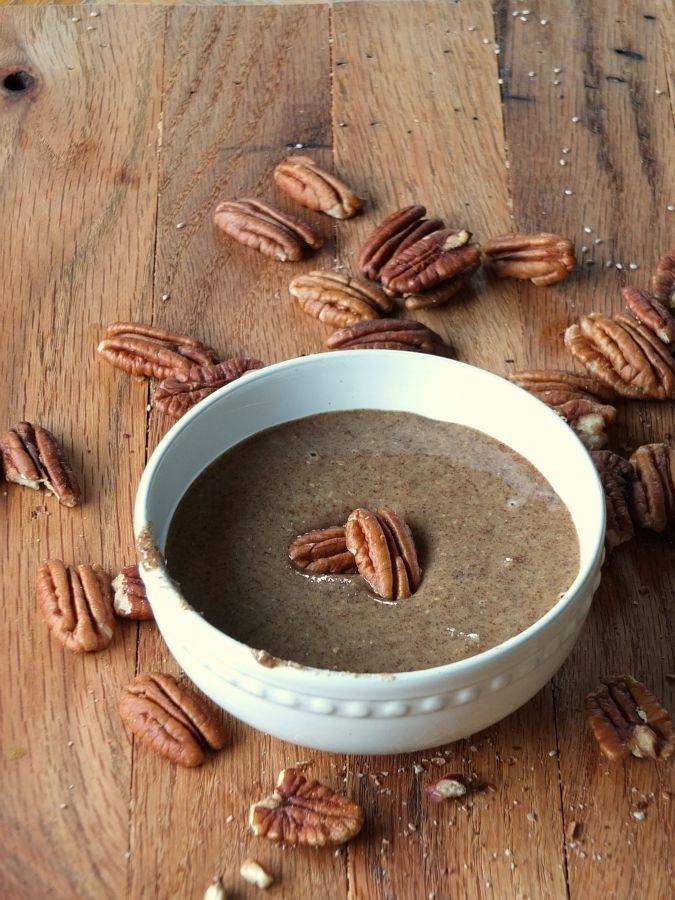 I really enjoy creating new delicious twists on nut butter.  This variation is made with one of my favorite nuts, pecans, and ghee, because ghee is awesome.  Plus a bit of maple syrup and unrefined sea salt.  The result is nut butter perfection.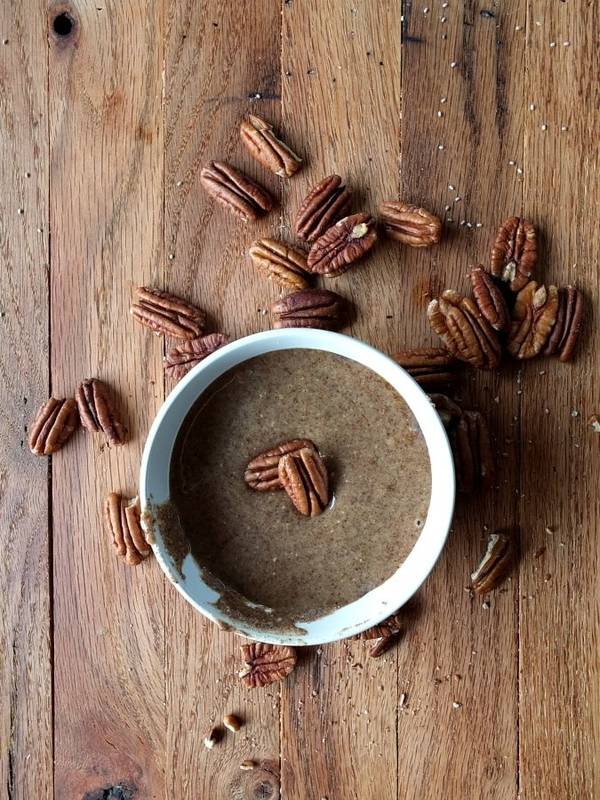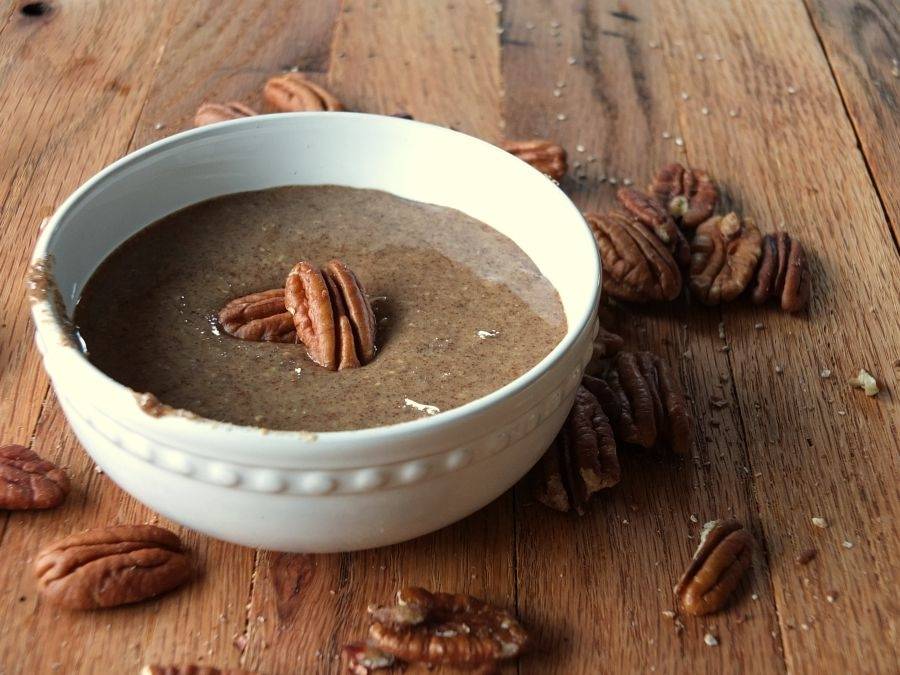 Nut butter is really easy to make in your food processor.  It takes a while to turn to pecan butter, so patience is needed, but the end result is more than worth it.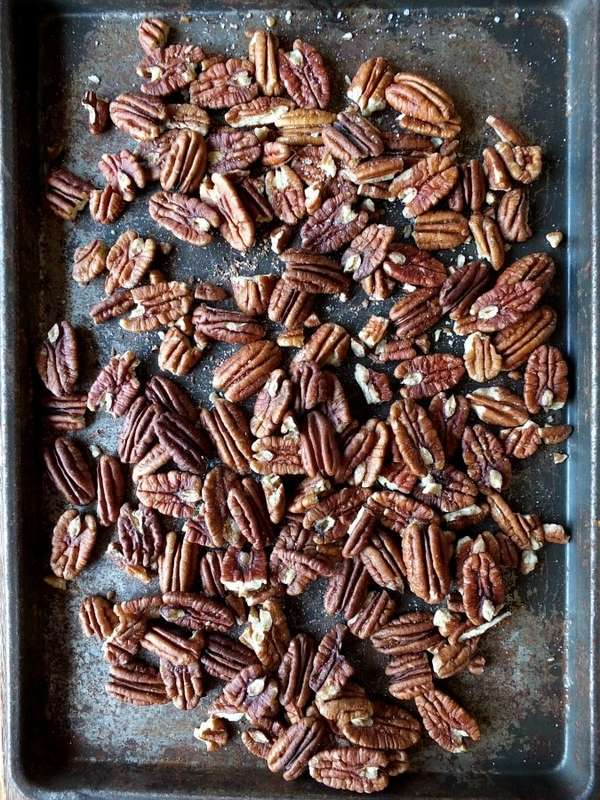 Happy cooking!
Shared at Fat Tuesday
Where to find:
Maple-Cinnamon Pecan Butter
Ingredients
raw pecans - 2 cups
salt - 1/3 teaspoon
ghee - 3 tablespoons, melted
maple syrup - 1 tablespoon
cinnamon - 1 tablespoon
Instructions
Preheat oven to 350 degrees Fahrenheit and place pecans on a baking sheet. Sprinkle with salt.
Toast for 5-7 minutes, stirring 2-3 times.
Place the toasted pecans in a food processor and add the remaining ingredients.
Process, scraping the sides of the food processor periodically, until smooth and buttery (5-15 minutes, depending on your food processor)