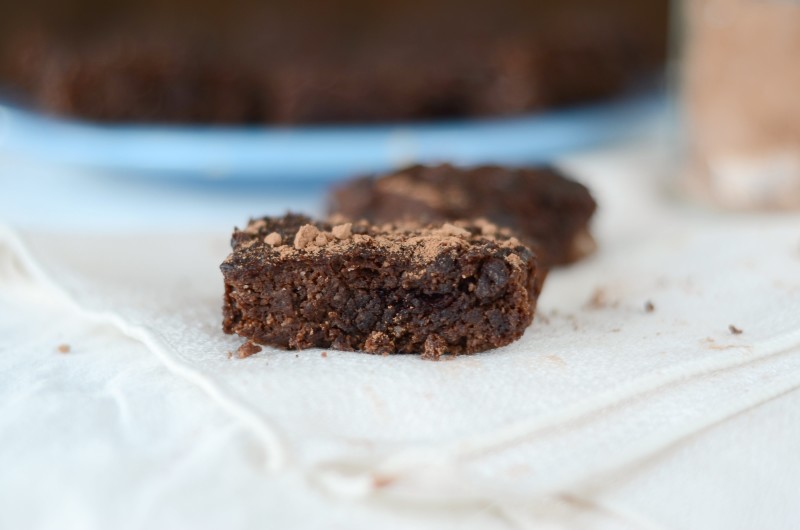 Today is day 4 on my first-ever 21 Day Sugar Detox! I have had a ton of energy and felt really good; although I woke up this morning craving pancakes.  So I had pumpkin pancakes made with egg, pumpkin, and coconut flour for breakfast! So yummy!
I had to get up at 4:30 yesterday and I usually feel really tired all day when I have to do that, but I felt strangely energetic and alive most of the day; it's amazing when you realized how bad sugar was making you feel!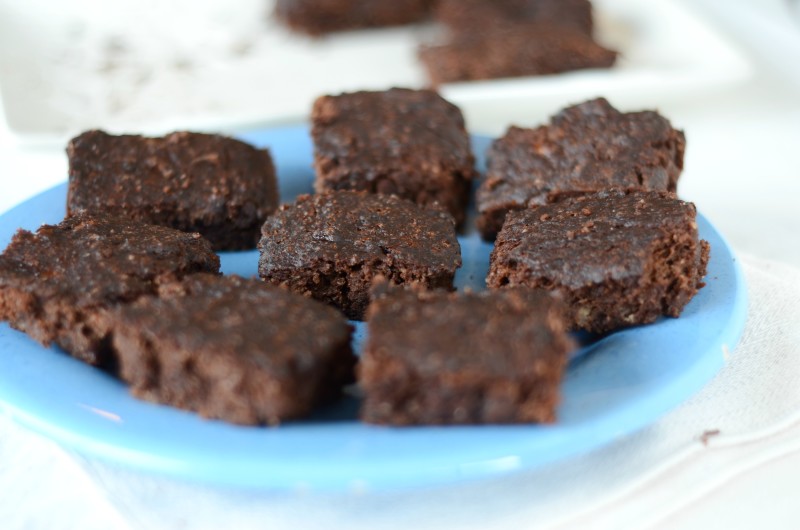 So now let's talk about brownies because I really cannot go a whole three weeks without brownies.  So what to do? Well I love making "food-free food", so I made sugar detox friendly brownies that are free of both nuts and seeds (except for cacao).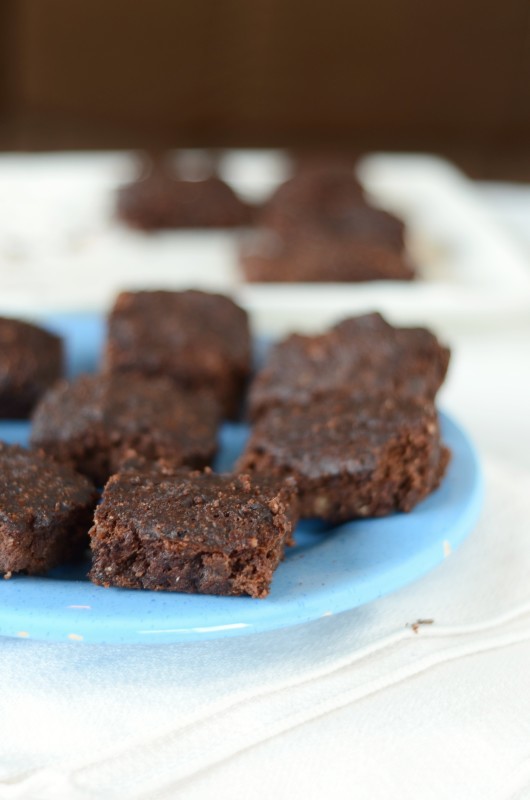 These are considered a "not-sweet treat", so def not something to eat all the time on a sugar detox, but they are just enough to satisfy that brownie craving!!

Low Sugar Paleo Brownies (Nut-free, 21DSD)
Instructions
Preheat your oven to 350° F.
Grease a 8"x8" glass baking dish with coconut oil.
In a mixing bowl, mash the bananas and mix in the eggs, coconut oil, coconut butter, and vanilla.
Stir in the cacao powder, coconut flour, salt, and baking soda.
Spread in the prepared pan and bake for 25-30 minutes.
Cool, cut, and enjoy.
Nutrition Information
Serving Size:
1/9 of recipe
Calories:
144
Fat:
9.5 g
Saturated fat:
7.7 g
Unsaturated fat:
1.8 g
Trans fat:
0 g
Carbohydrates:
13.6 g
Sugar:
6.8 g
Sodium:
218 mg
Fiber:
2.2 g
Protein:
2.1 g
Cholesterol:
36 mg