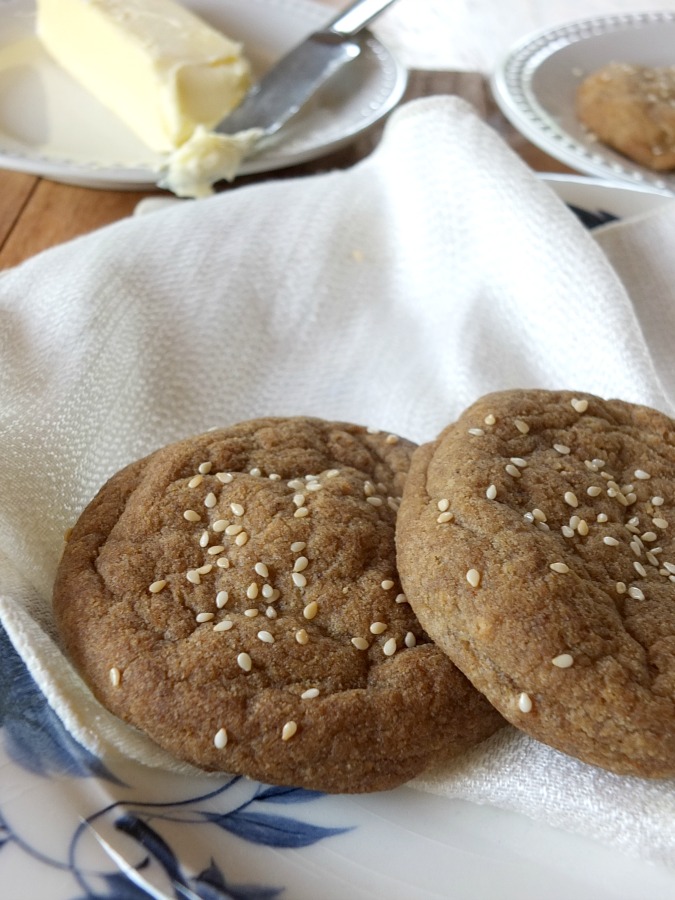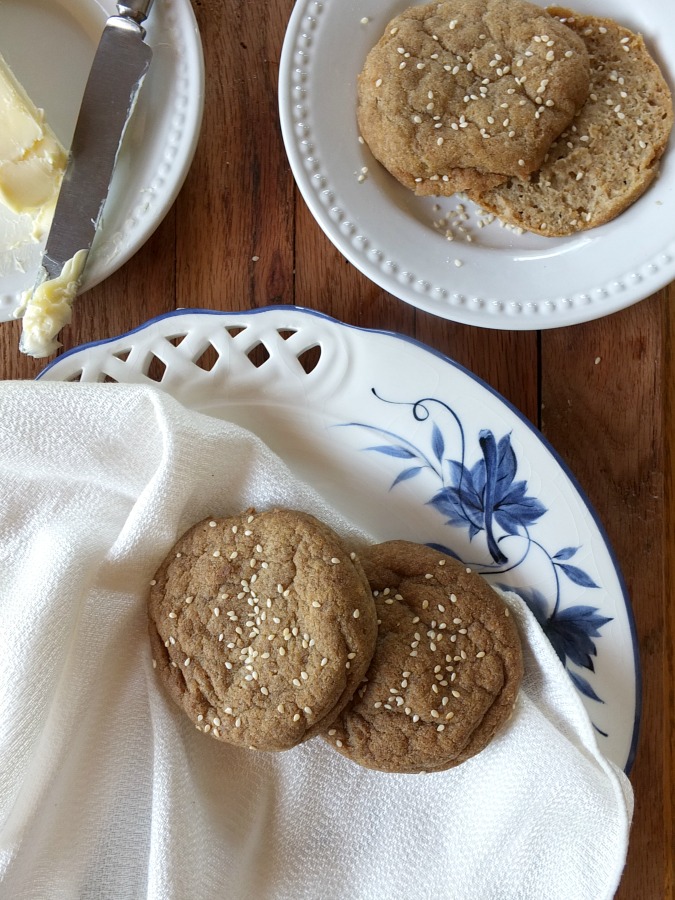 I love burgers.  Ever since I can remember, my dad has grilled the best hamburgers on his Weber charcoal grill.  We use local grass-fed meat and top with bacon and mushrooms.
(If you want to know more about my dad's awesome burgers, there's a recipe for them in my cookbook!)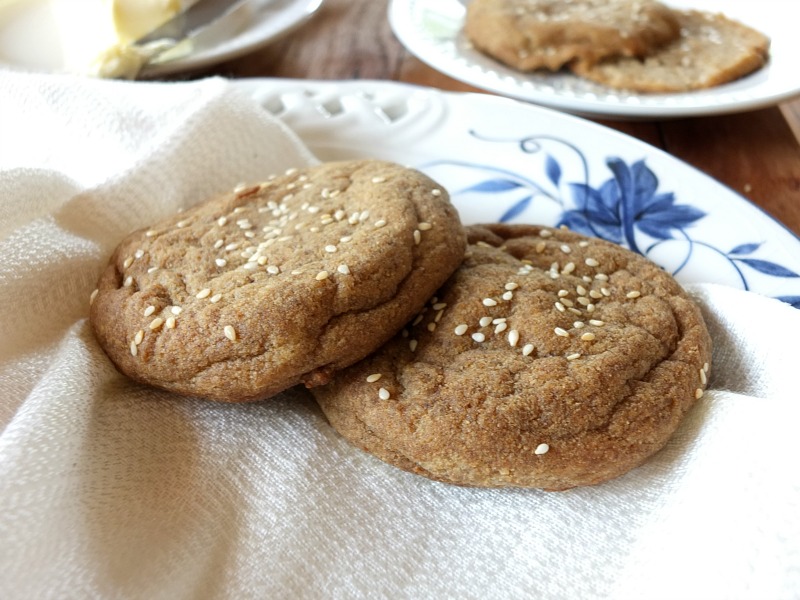 Usually we use lettuce wraps for our burgers, but sometimes we like to change it up a bit a use a burger bun.  On special occasions, we use Udi's buns, but I made this recipe as a healthier alternative.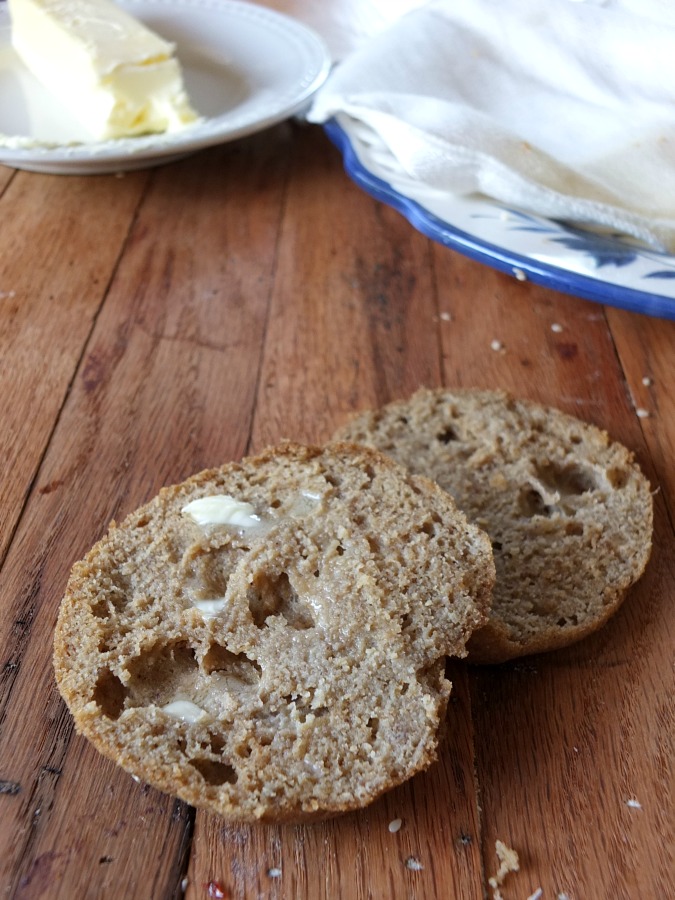 It's really easy to whip up the texture is quite soft with really nice holes just like real bread! You can use two of the buns if you like the bread thicker, or cut in half for a thinner bun (which is what I do).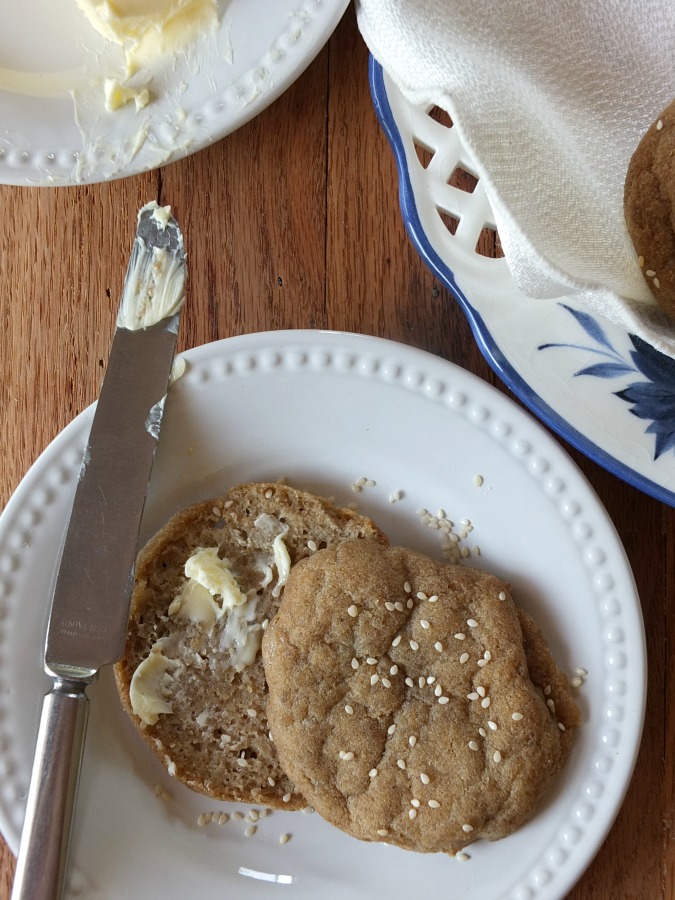 Any way you slice it, you'll love this recipe!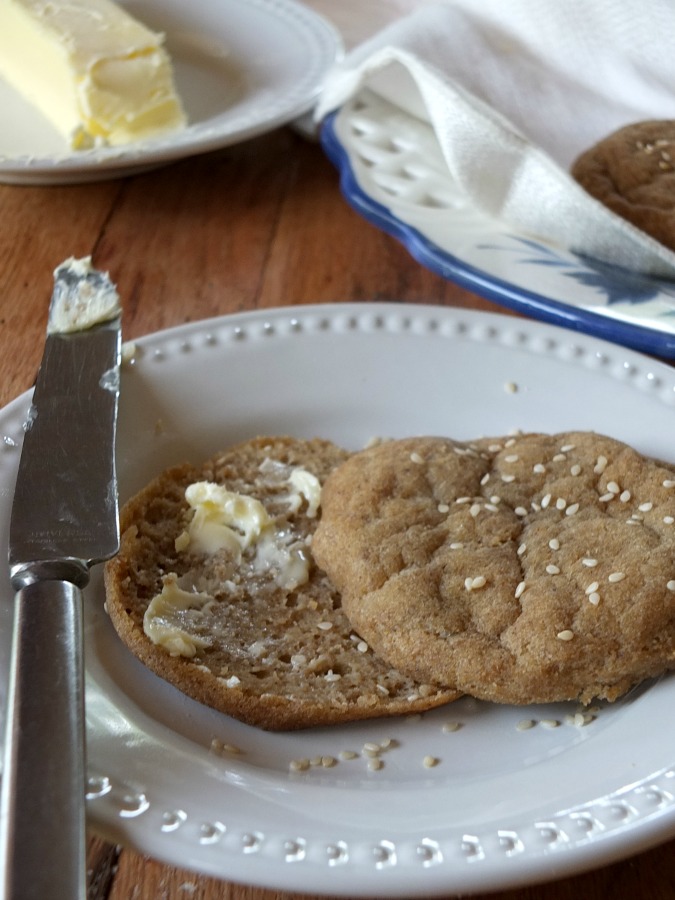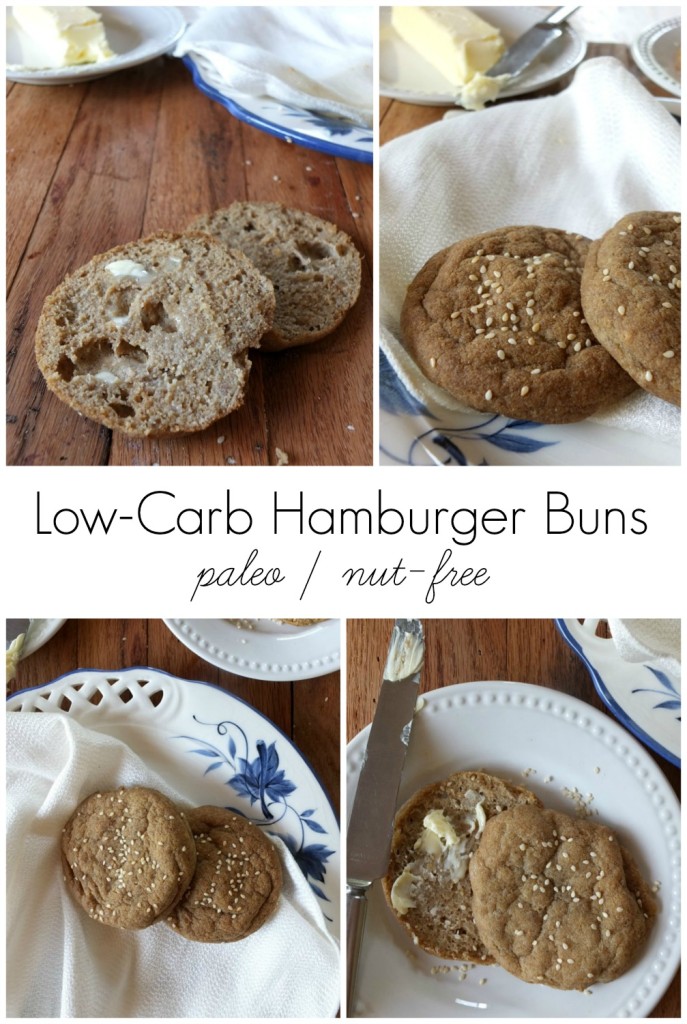 If you buy something through one of the links in my sidebars or posts, I may receive a small commission to support my blogging activities, at no extra cost to you.  Thanks for you support 🙂
Shared at Fat Tuesday and Allergy-Free Wednesday
Where to buy:
Low Carb Hamburger Buns
Ingredients
eggs - 4
coconut oil - 1/2 cup, melted
coconut cream - 1/4 cup
coconut flour - 6 tablespoons
psyllium husk powder - 1/4 cup
baking soda - 1/2 teaspoon
salt - pinch
sesame seeds - for top
Instructions
Preheat oven to 375 degrees Fahrenheit and grease a large cookie sheet with some coconut oil.
Whisk the eggs with the coconut oil and coconut cream.
Stir in the coconut flour, psyllium powder, baking soda, and salt.
Divide into 6 balls (the dough will be pretty wet; it's not like regular bread dough) and drop on the cookie sheet (I do literally drop the balls of dough; it creates a nice bun shape). Flatten out a bit.
Sprinkle with sesame seeds.
Bake for 15 to 20 minutes.