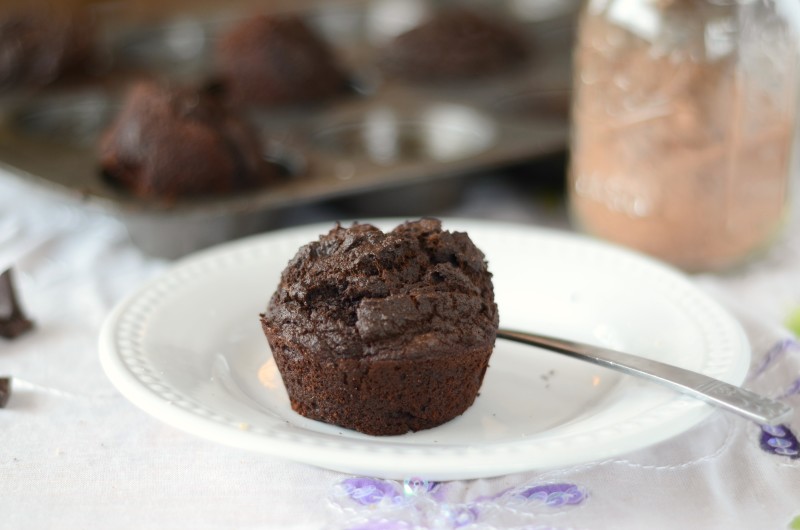 Ah February.  For most, this is the month of Valentine's day, but for my family, it's also the month of birthdays! It's my birthday this month, by brother's, my sister's, my dad's, my grandma's, my cousin's, and even our dog's!  So the fact that it's also Valentine's is a bit of an afterthought in our house.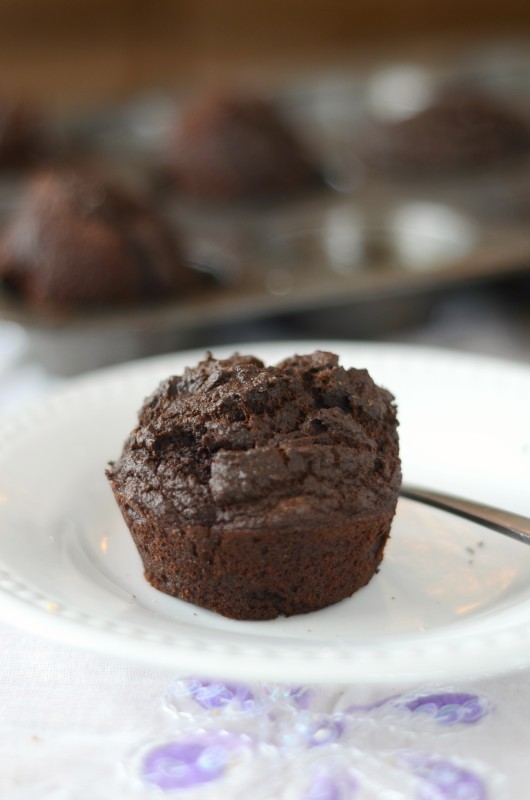 But thankfully chocolate desserts, a staple on Valentine's Day, are also an awesome birthday treat! We almost always have some kind of chocolate cake at our family birthday party.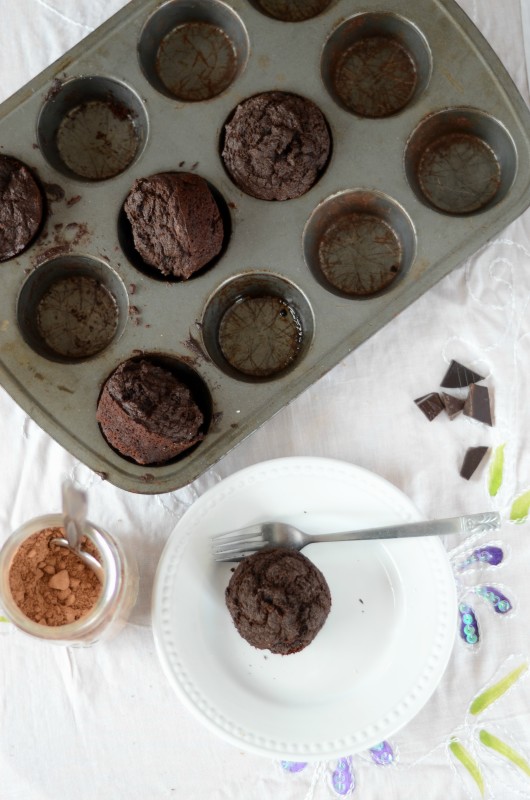 It's on the heels of January and my first-ever 21 Day Sugar Detox, so I'm working to keep my sugar intake a little bit lower.  This recipe is perfect because it's moist, cakey, and fluffy while also being free of added sugars; stevia is the only sweetener!
Hope you like these chocolate muffins as much as I do! They'd be the perfect Valentine's or birthday treat, especially with some whipped coconut cream!

Low Carb Chocolate Muffins
Instructions
Preheat the oven to 350° F and grease a muffin pan.
Whisk the eggs with the butter, coconut cream, vanilla, and stevia.
Add the cocoa, coconut flour, psyllium, and salt.
Mix in baking soda and apple cider vinegar.
Divide between 5 muffin cups.
Bake for 20-25 minutes.
Notes
Net carbs = 5 g/serving

Nutrition data calculated with butter as the fat.
Nutrition Information
Serving Size:
1/5 recipe
Calories:
253
Fat:
21.3 g
Saturated fat:
13.8 g
Unsaturated fat:
7.5 g
Trans fat:
0 g
Carbohydrates:
12 g
Sugar:
1.8 g
Sodium:
517 mg
Fiber:
7 g
Protein:
6.9 g
Cholesterol:
144 mg