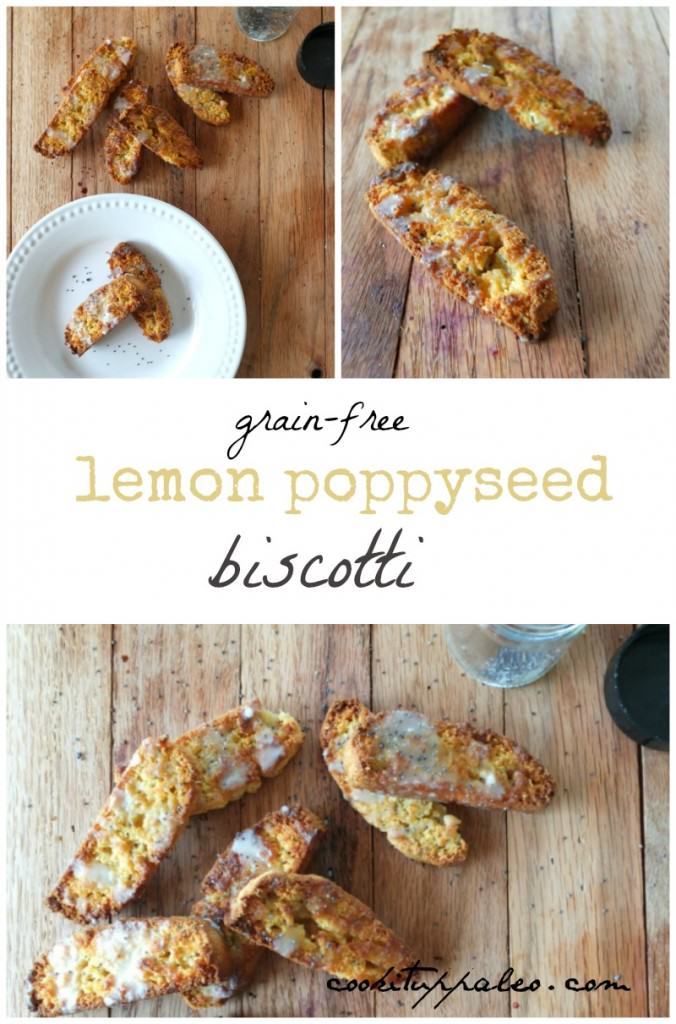 Lots of amazing things are happening in my neck of the woods! I can't tell you about everything yet, but here are two things that I am ready to shout to the world:
1) I am on Instagram!! It's officially my new favorite social network.  If you want to see a behind-the-scenes part of my blog, come follow me!
2) I guest posted on Everyday Paleo! Check the recipe out here.  Sarah Fragoso is one of my favorite paleo bloggers, and her first book was what made me go paleo!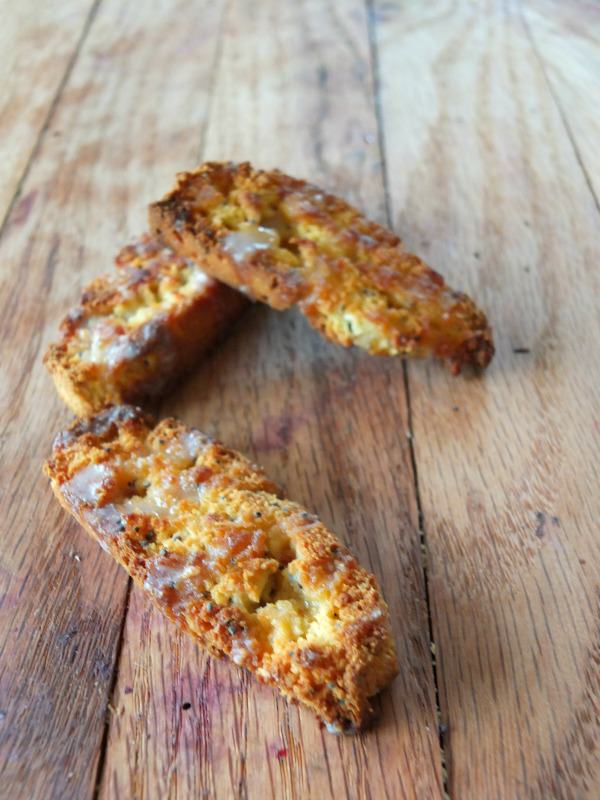 And I also made this delicious biscotti.  Someone asked me to make cassava flour biscotti.  It's taken a couple of tries but nailed it and now you guys get to make it! Behold.. paleo lemon biscotti!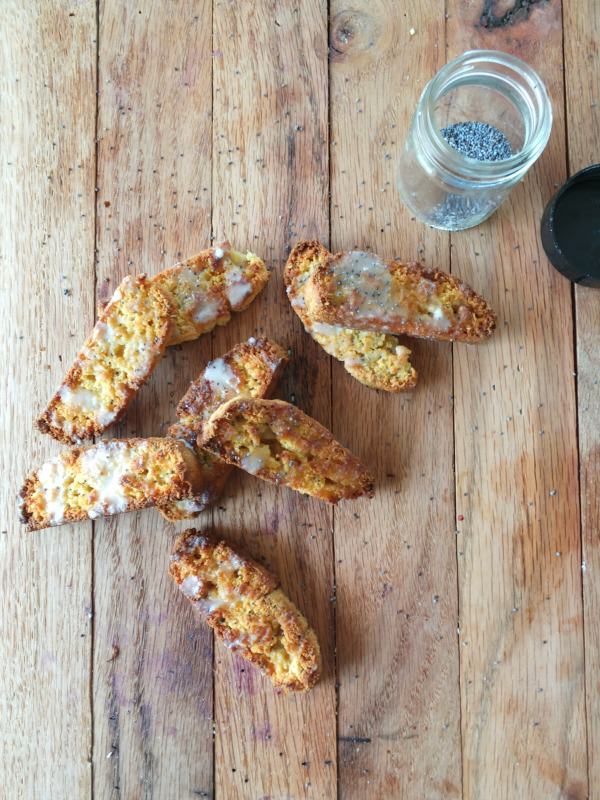 These cookies are delightfully crispy and delicious, and I made some yummy glaze to drizzle on top.  I actually make the double the glaze and mixed the rest with coconut and cocoa powder and made no-bake cookies, but that's another blog post…
Enjoy!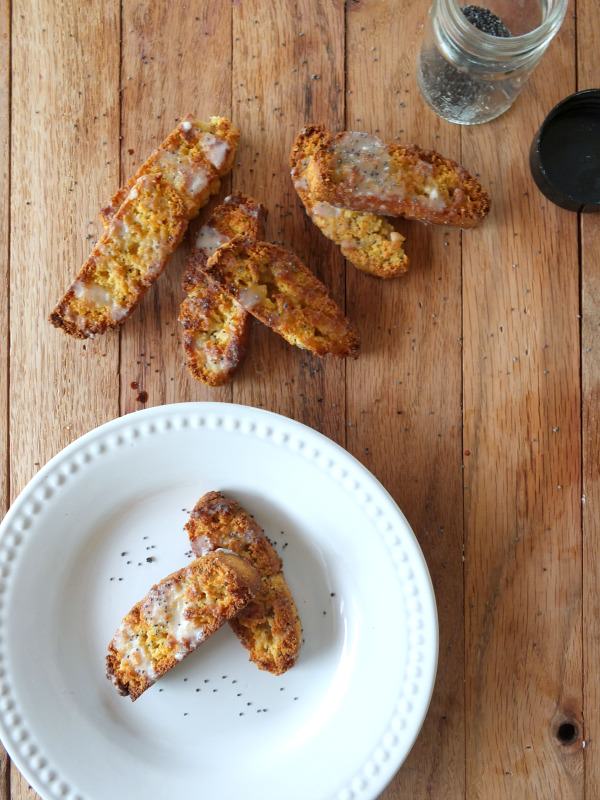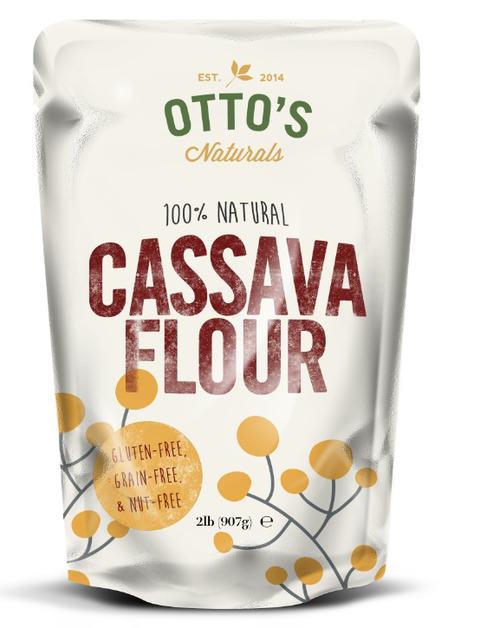 If you buy something through one of the links in my sidebars or posts, I may receive a small commission to support my blogging activities, at no extra cost to you.
Shared at Fat Tuesday, Allergy-Free Wednesday, Tasty Tuesday, Flashback Friday
Lemon Poppyseed Biscotti
Recipe type:
Cookies/Bars
Ingredients
eggs - 3
coconut oil - 1/3 cup, melted
maple syrup - 1/2 cup
lemon juice - 1/3 cup
cassava flour - 1 to 1-1/3 cup
coconut flour - 1/3 cup
fine coconut flakes - 1/2 cup
poppy seeds - 1 tablespoon
baking soda - pinch
Glaze:
coconut cream - 1/4 cup, softened
coconut oil - 1/8 cup, melted
maple syrup - 1/8 cup
lemon juice - 1/2 tablespoon
vanilla extract - 1/4 teaspoon
Instructions
Preheat oven to 375 degrees Fahrenheit and grease a large baking sheet with some coconut oil.
In a large mixing bowl, whisk the eggs with the coconut oil, maple syrup, and lemon juice.
Stir in the flours, poppy seeds, and baking soda.
Form the dough into a long loaf on the baking sheet.
Bake for 20 minutes.
Turn the oven up to 400 degrees and slice the cookie loaf into thin slices and lay them out on the baking sheet.
Bake for 25-30 minutes, turning halfway through, or until golden brown and crisp. Let cool completely before glazing.
Stir together the glaze ingredients and drizzle over and biscotti.