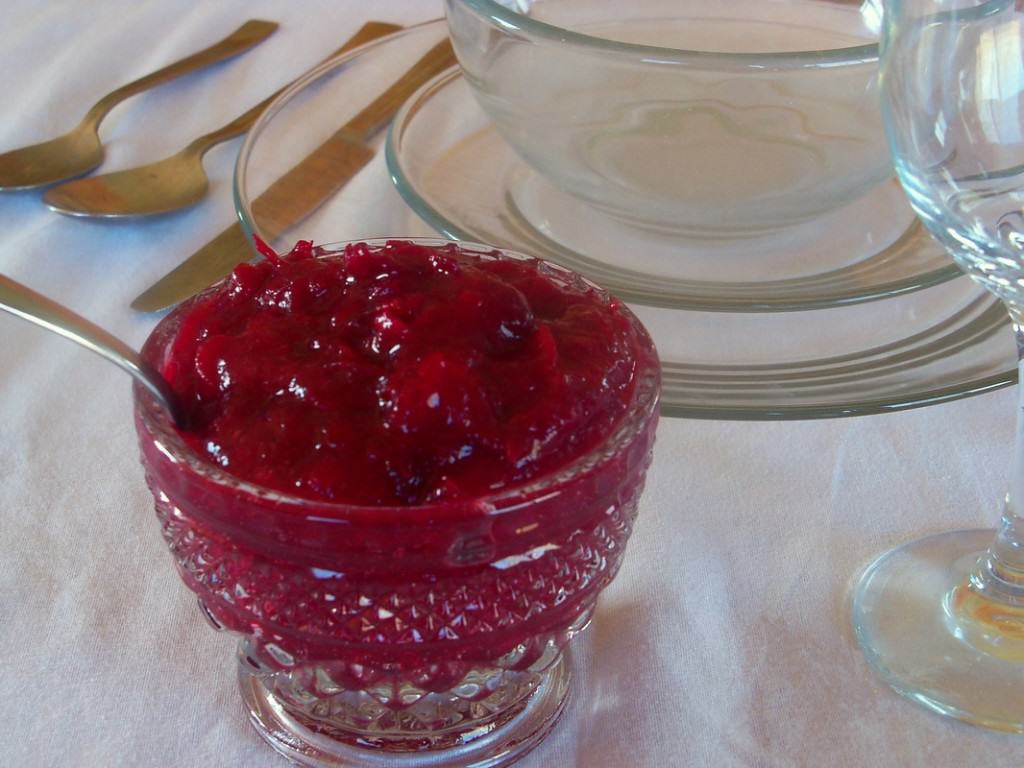 I hope you all had a wonderful Thanksgiving! As I hope you can tell from the picture above, I have been practicing food photography, so hopefully the pictures on my blog from here on out will be better :). It would seem this recipe comes late, but the truth is that it's so easy to make you can enjoy it any time of year or night of the week. It is based on Mom's un-paleo recipe for cranberry sauce that used raspberry gelatin and canned pineapple, and was my absolute favorite thing at Thanksgiving! So of course, I had to try to health-ify it! 😛 I have seen and tried paleo recipes for cranberry sauce, but they are all so puckering tart, due to their being "low sugar." But I say, if you can't eat your cranberry sauce without turning your mouth inside out from puckering, why make it at all? So I decided to create a version that uses honey and fruit to sweeten. Of course, most conventional cranberry sauces are teeth-curling sweet, so I set out to create a balance. This sauce was the result. It has lots of flavor from pineapple, orange and raspberry, along with the judicious use of honey. It is not to sweet, certainly not too sour, but "just right"!
"Just Right" Cranberry Sauce
Ingredients
canned crushed pineapple - 1 cup undrained
orange juice - 1/4 cup
water - 2-4 tablespoons
raspberry preserves - 3 tablespoons
ground nutmeg - pinch
fresh or frozen cranberries - 24 oz.
raw honey - 1/4 to 1/2 cup
Instructions
In a medium saucepan, combine all ingredients except for honey. 2. Bring to a boil and simmer, stirring often, until saucy. 3. Remove from heat and stir in 1/4 cup honey. Taste and adjust sweetener. 4. Transfer to glass covered container and chill until cold and set (a few hours). 5. Serve cold.