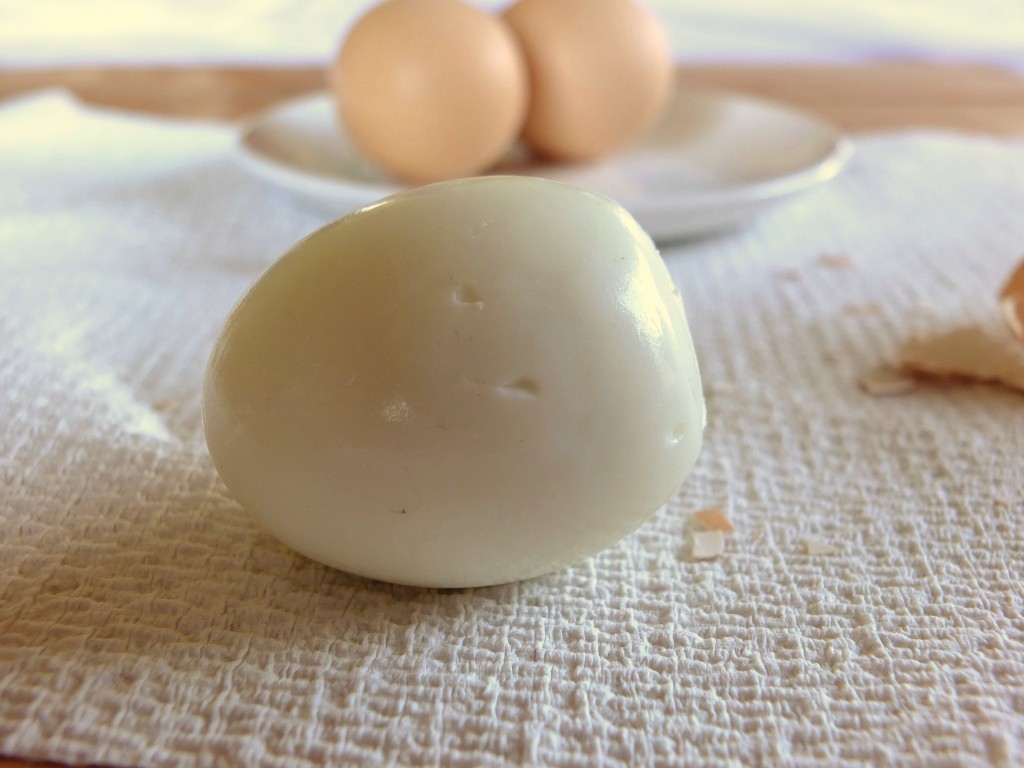 Ah yes… the infamous hard-boiled egg.  So simple, yet so insidious, its creamy white and yellow interior hiding dark secrets of difficulty.  The hard-boiled egg seems like it should be easy, and it is, but it's also really easy to mess up.  Leave it cooking too long and the yolk is gritty; take it off the heat to early and it's undercooked (Gooey egg white? No thanks!).  And how on Earth are you supposed to peel them?!
Summer is coming, and summer means picnics.  And we all know what that means.  Potato salad and deviled eggs, that's what.  So I thought it would be pretty useful to put out a tutorial for the perfect, almost-never-fail hard-boiled egg.  There's no magic to it, just a deft hand and a little tender loving care.
How to Make a Hard Boiled Egg Perfectly
Step #1: Start with week-old eggs.  Hard-boiled eggs peel when the silky inner membrane decides to stick to the shell, not the egg.  A super-fresh egg's membrane is still clinging at life, so to speak, so the membrane is going to stick to the egg like glue.  Which means you'll be mutilating your egg with your fingers in an attempt to peel it.  Not great for deviled eggs.  So buy a dozen and stick them in the back of your fridge for a few days.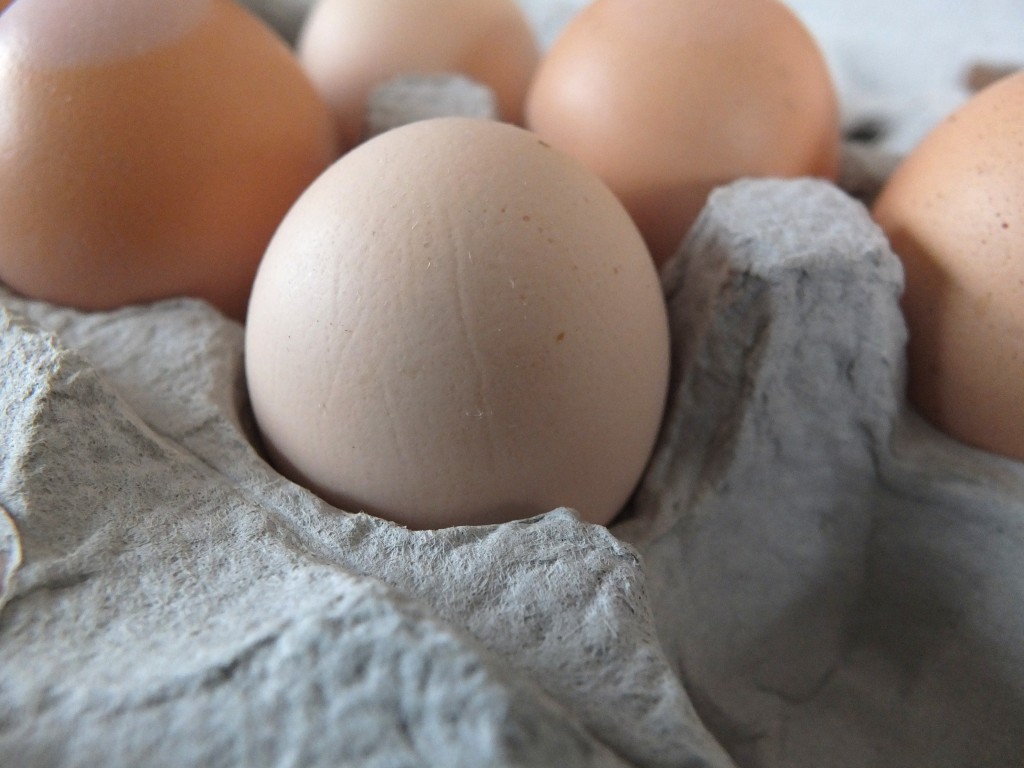 Step #2: Put the eggs in a saucepan and almost cover them with water.  Sounds easy enough, but I can't count the times I've tried to hard-boil eggs without enough water, and ended up with half-hard-boiled eggs.  Not delicious.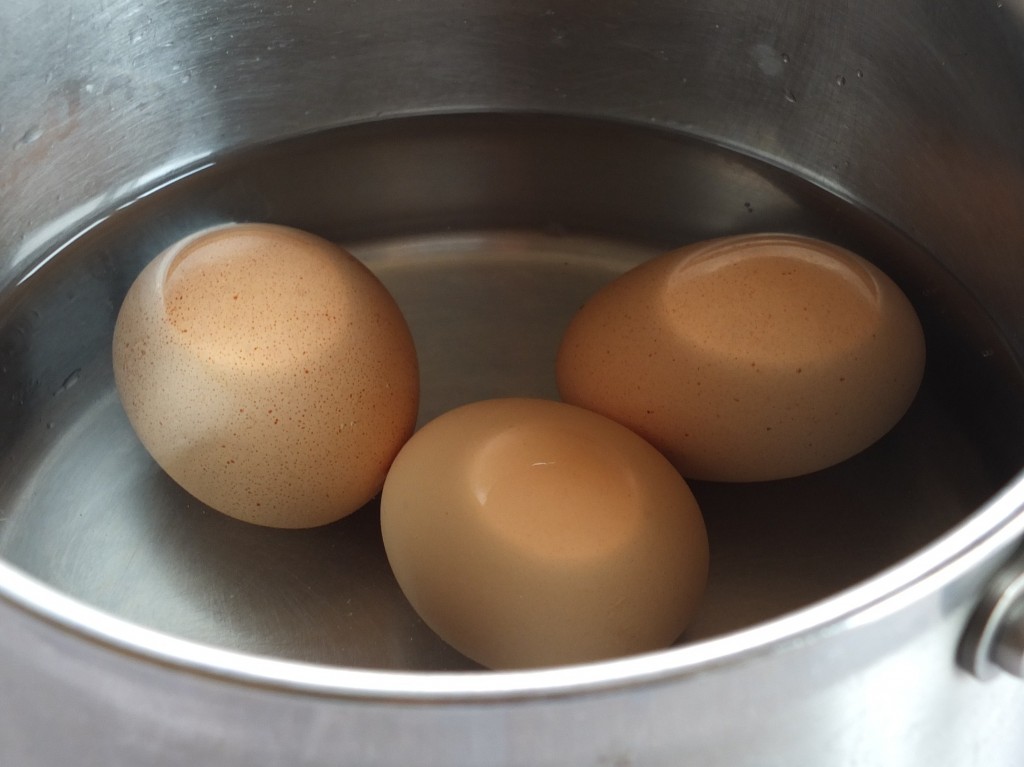 Step #3: Bring the water to a boil, then reduce to a robust simmer.  The key here is to cook the eggs at a high enough simmer to get them done, but not high enough where you break your egg shell and end up with a half-poached, half-hard-boiled egg.
Step #4: Set the timer for twelve minutes.  Do not neglect to set the timer! This is VERY IMPORTANT! Why? Because who wants to eat a egg that's been boiled for 30 minutes? No one, that's who.  My mom has been known to boil her eggs for nearly an hour.  Yuck! (Sorry Mom.)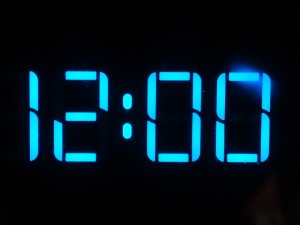 Step #5: Prepare the water bath while the eggs are cooking.  In order to avoid overcooking the hard boiled egg, and also to facilitate easy peeling, you need to have ice water ready for the eggs to jump into when the timer goes off, and not a second later! So fill a bowl up with ice water, then stir in about 1 teaspoon of baking soda.  This lowers the PH of the water and somehow, through some cool chemistry that is a mystery to me, makes the eggs easier to peel.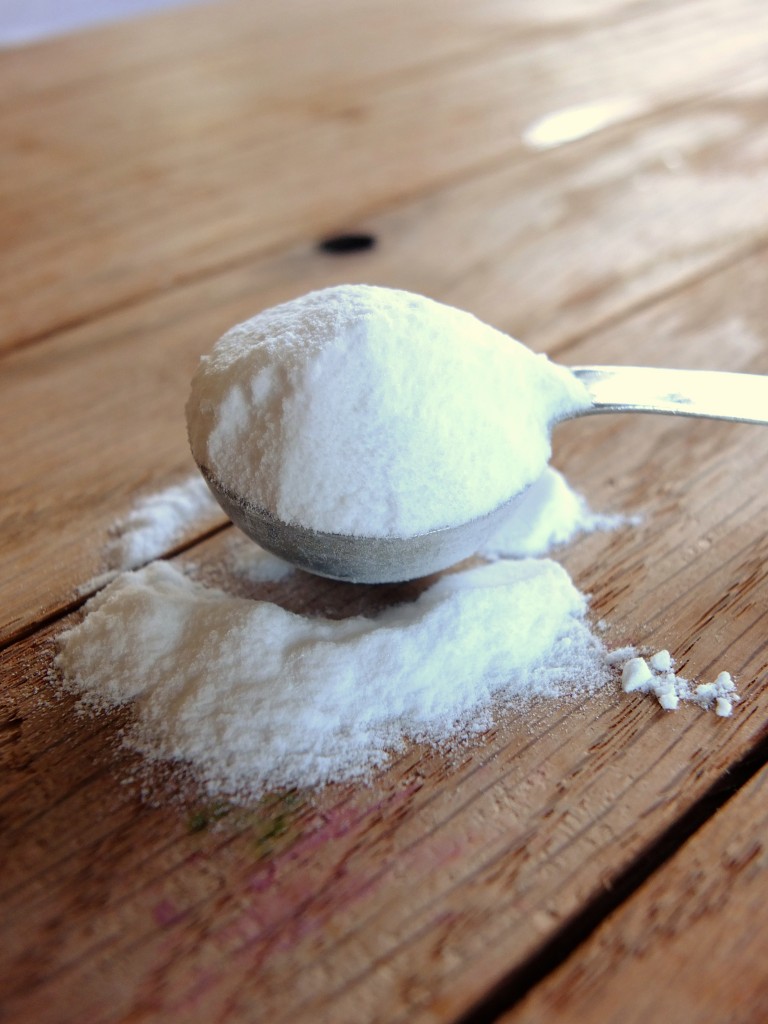 Step #6: When the timer goes off, scoop the eggs into the water bath and set the timer for at least 30 minutes.  Give the eggs some time in the water bath to cool them down and let the baking soda do its job.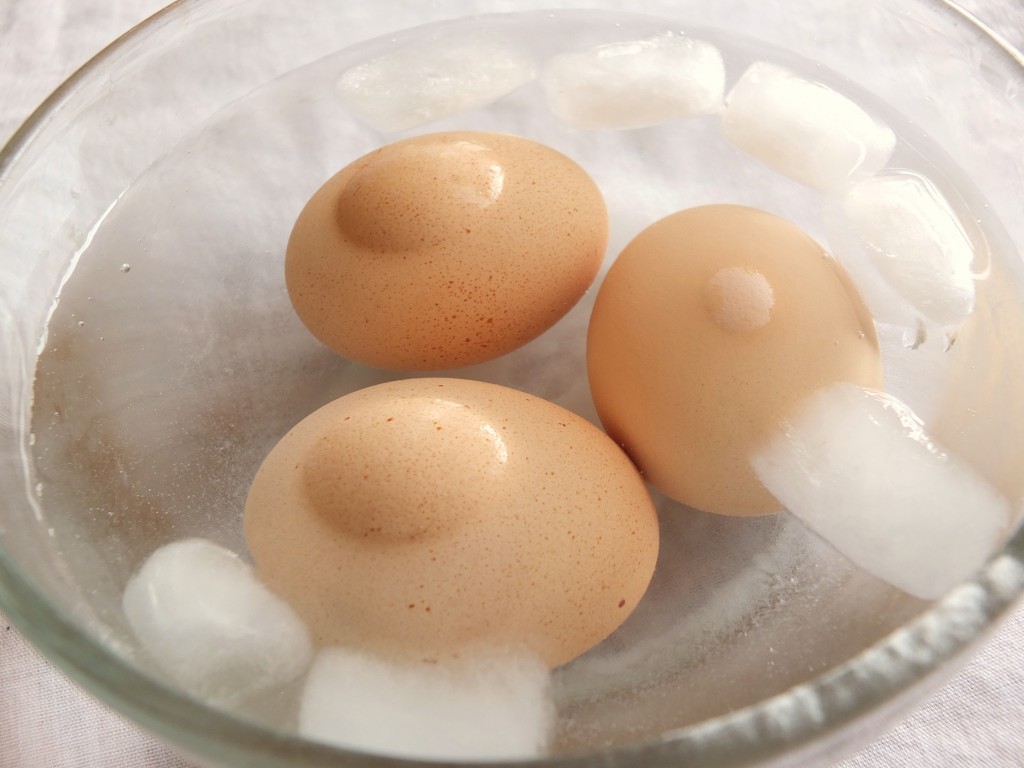 Step #7: Time to peel! Start by tapping the egg all over against a hard surface to make lots of cracks.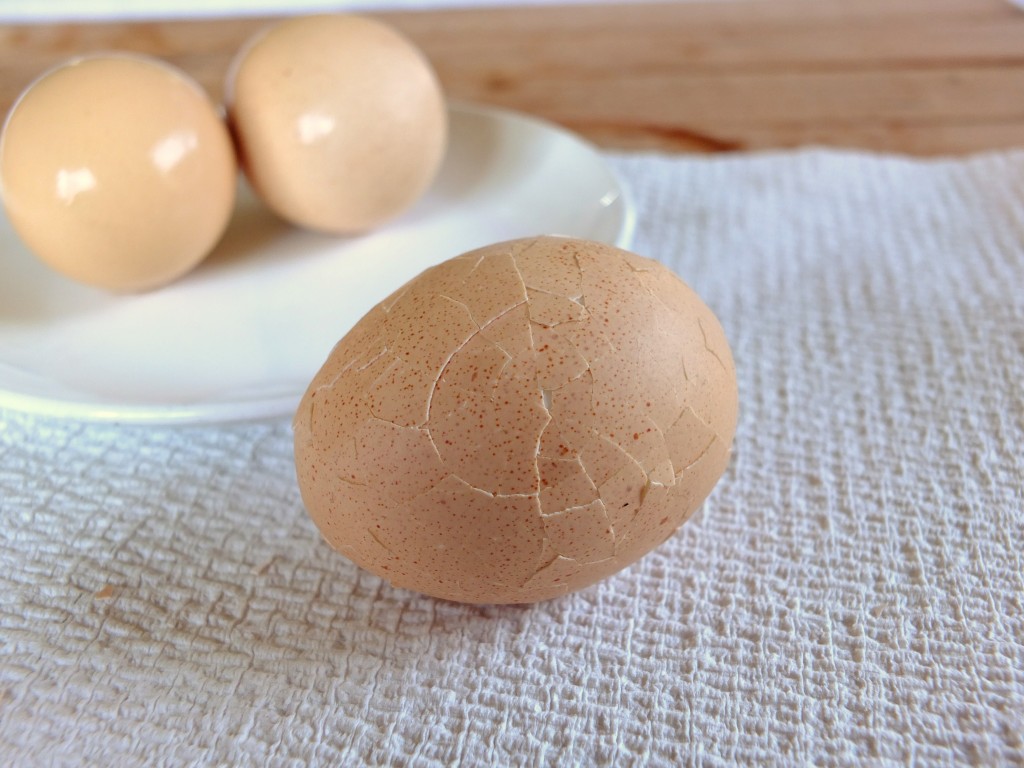 Step #8: Roll the egg around in your hands.  This will further loosen the membrane from the egg.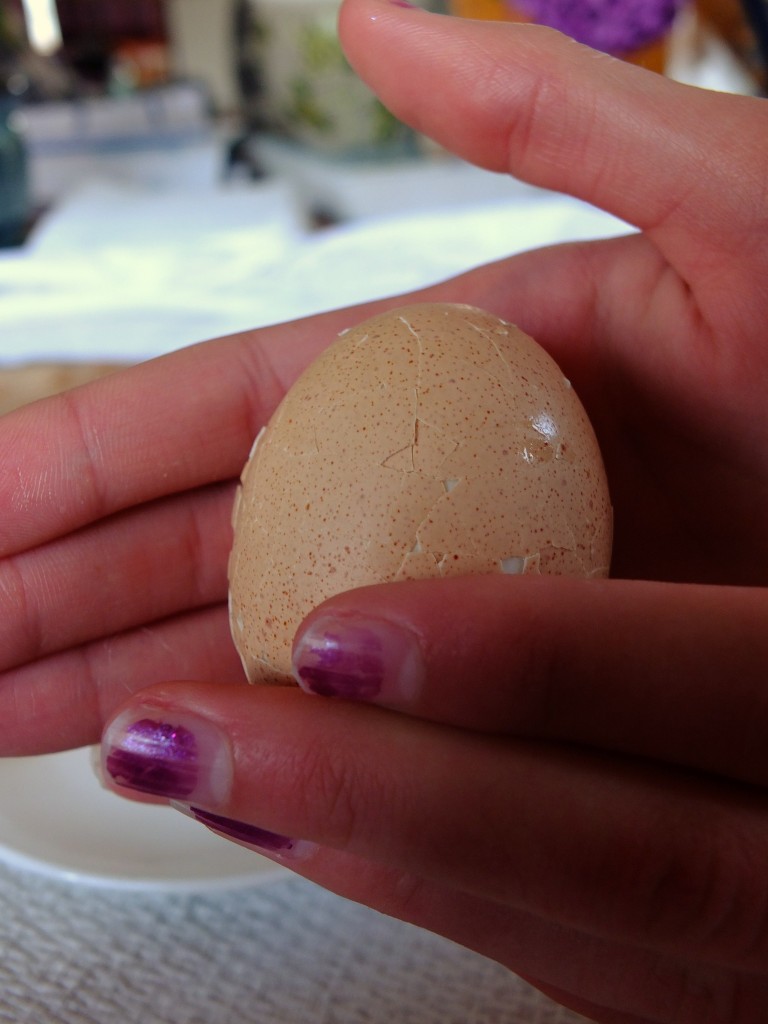 Step #9: Find the little air pocket (usually at one end of the egg) and start peeling from there.  Press your finger into the air pocket and use your fingers to peel off the shell in one strip, like a clementine.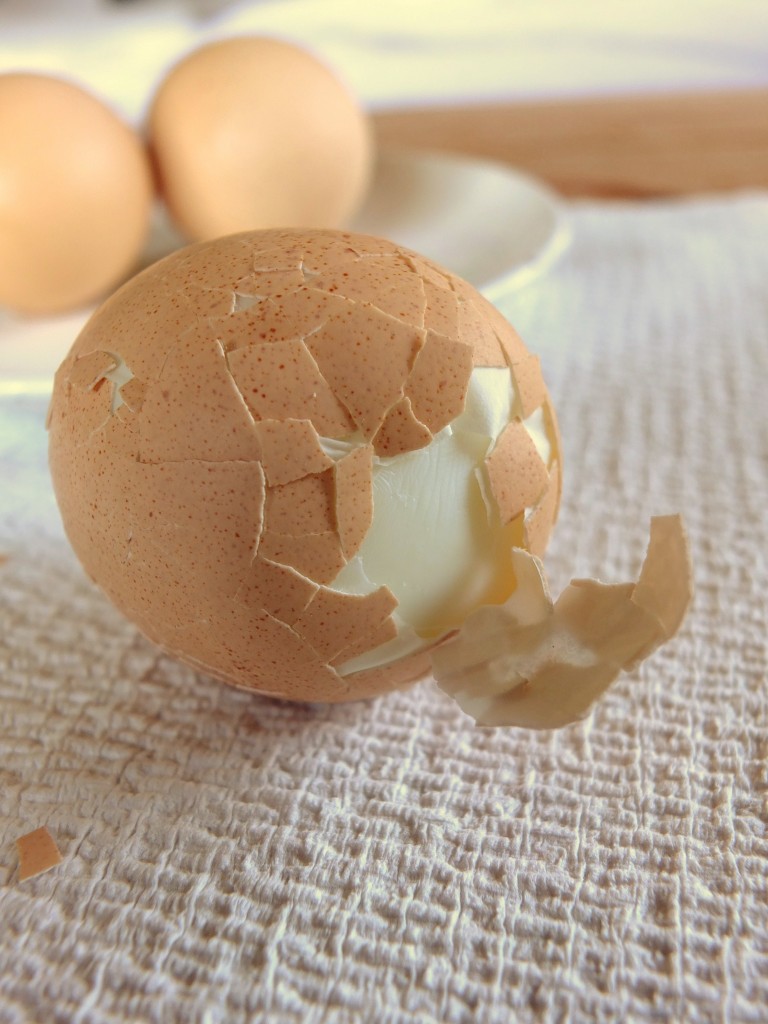 Peeling…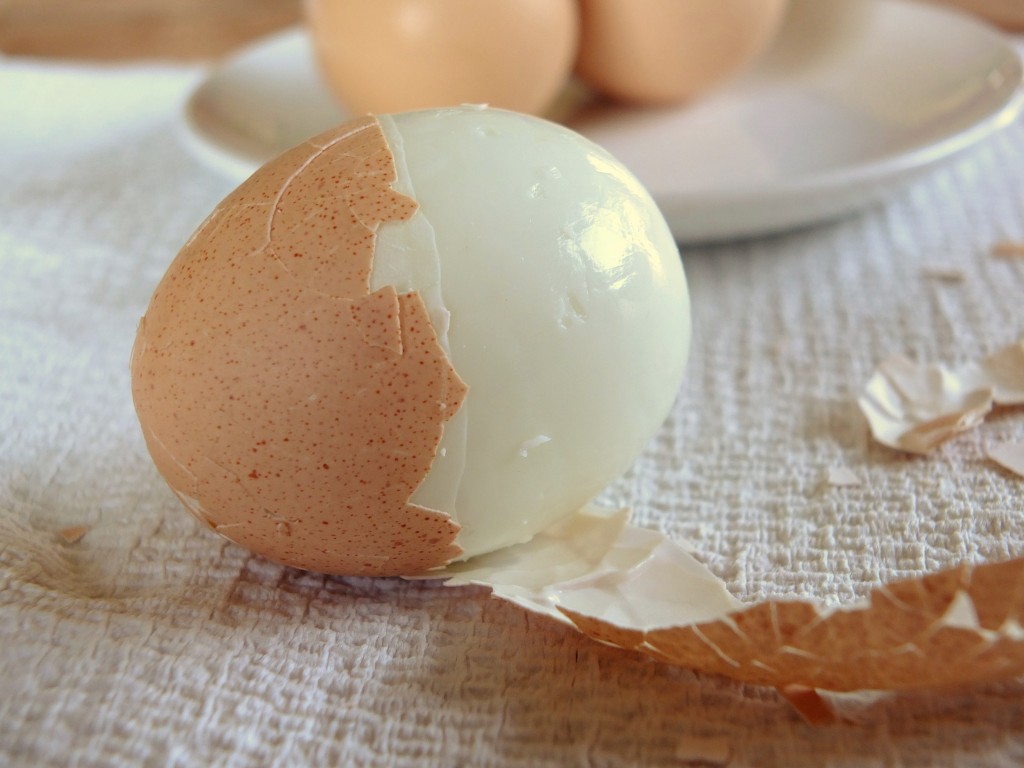 Perfection!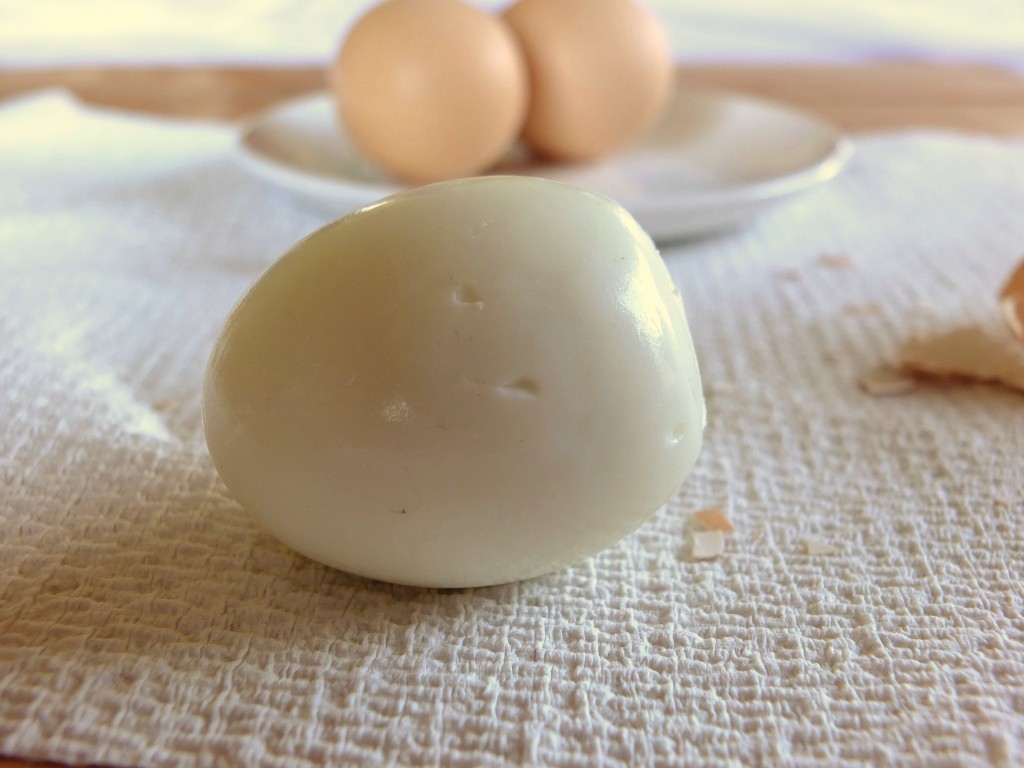 Shared at Fat Tuesday and Allergy Free Wednesdays