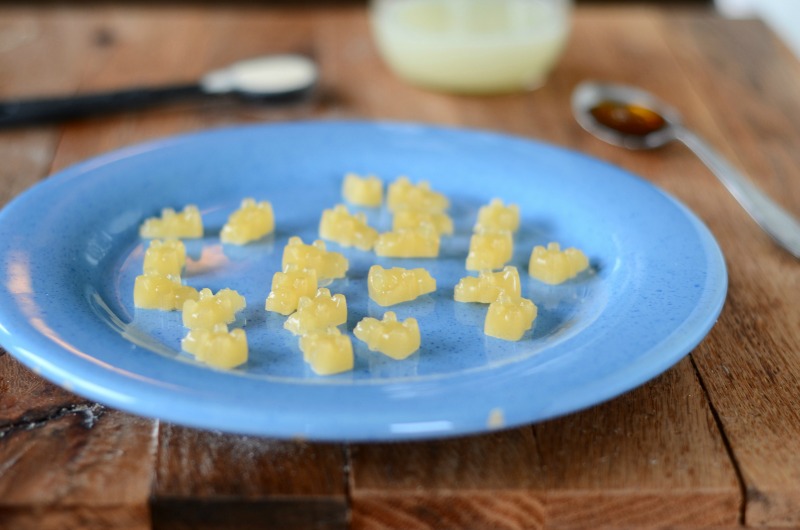 This recipe is in honor of my beautiful and wonderfully supportive mother. She absolutely loves gummy candy, and her favorite is gummy bears. Basically my mom eats Paleo Plus Gummy Bears. (There's a diet book idea!!)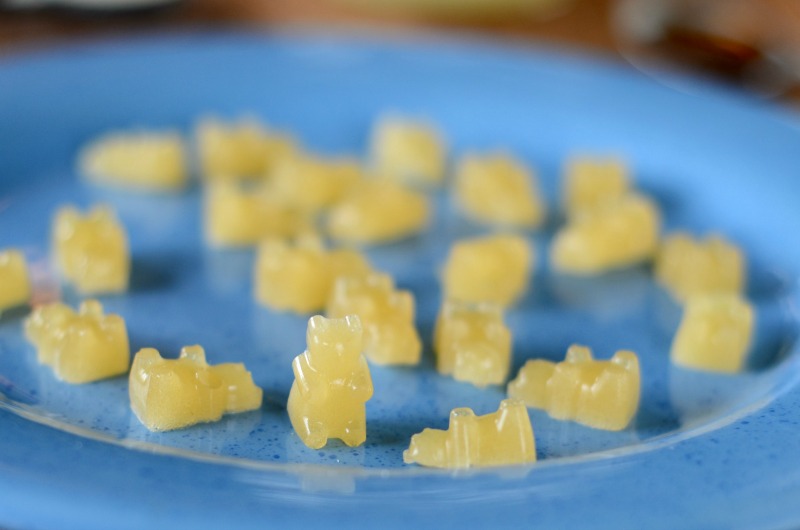 My mom has also been growing our her hair, so she's been trying to get more gelatin and collagen into her diet. This recipe is perfect for her because it's her favorite candy made with gelatin; these are basically gummy bears that make your hair grow!
Feel free to use whatever fruit juice you like for these. My family enjoys the lemon juice, but orange juice, any berry juice, or elderberry juice would be great too. You can decrease the honey if you use a sweeter juice.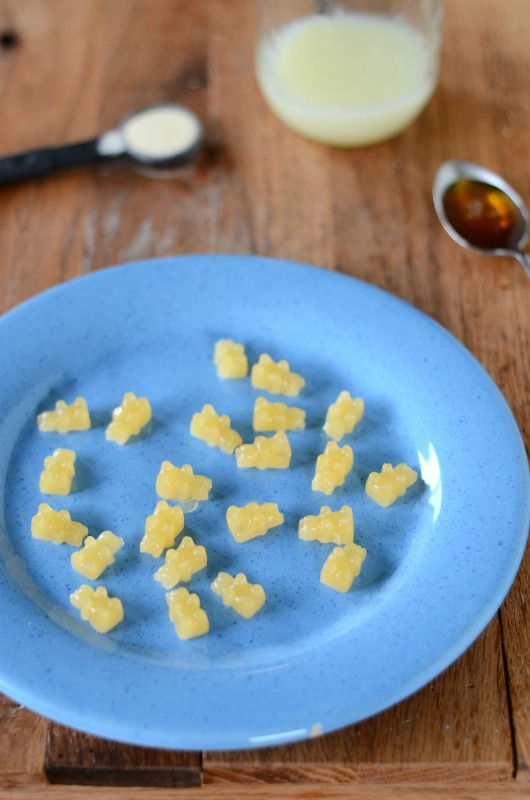 Honey Lemon Paleo Gummy Bears
Instructions
In a small bowl, dissolve the gelatin in the water.
In another bowl, microwave the lemon juice and honey until it boils.
Whisk in the gelatin mixture until smooth.
Working quickly, carefully spoon the mixture into gummy bear molds (I got about 40 bears).
Freeze until set (shouldn't be more than a few minutes).
Store in an airtight container in the fridge.
Notes
You can find the gummy bear mold I used
here
.
Nutrition data calculated with 1 tablespoon honey.
Nutrition Information
Serving Size:
1/8 of recipe (about 5 bears)
Calories:
15
Fat:
0 g
Saturated fat:
0 g
Unsaturated fat:
0 g
Trans fat:
0 g
Carbohydrates:
2.2 g
Sugar:
2.2 g
Sodium:
4 mg
Fiber:
0 g
Protein:
1.5 g
Cholesterol:
0 mg