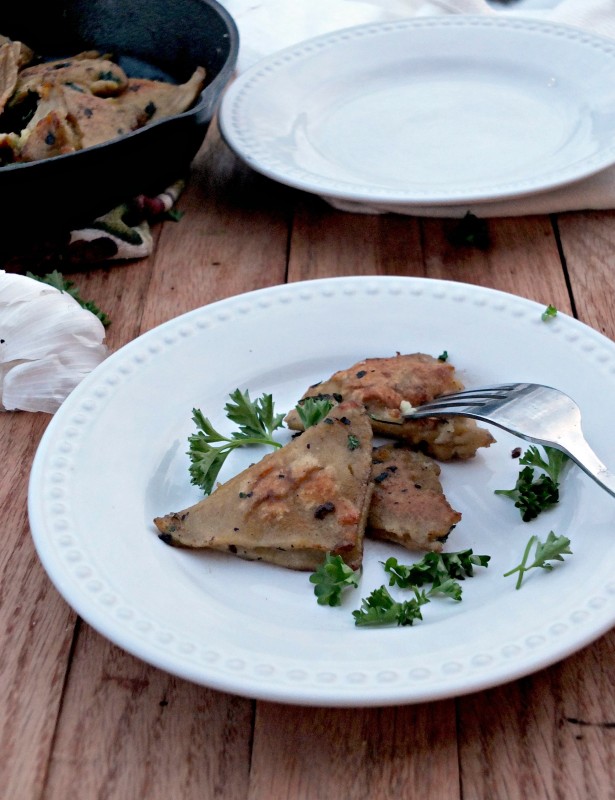 There are some foods that hold a certain nostalgia. For me, pierogies is one of those foods. It all began when my aunt and uncle would serve us kids frozen pierogies, fried up in butter. Then my dad started making them for us. For me, pierogies became Dad's treat, something that we would get when Mom was away with a friend. One of my favorite suppers that Dad made was pierogies and scrambled eggs.  I know I had to made paleo pierogies.
Now that I have a diagnosis of celiac disease, I've been paleo for 3-4 years. Pierogies definitely haven't been on the menu for a long time. A very long time. Until I was introduced to cassava flour. I have success making lasagna with the cassava flour, so I though perhaps I could get fancy and recreate my beloved potato-filled dumplings.
Recipe developing is hard work, and sometimes a recipe attempt completely flops. Sometimes it is half-successful. And sometimes I nail it on the first try. That's what happened with this recipe. This recipe is somewhat time-consuming, but well worth it. My family ate these up nearly as soon as they were ready. Even my teenage brother and sister loved them, asking, "Are these paleo?" You betcha!
Shared at Fat Tuesday, Allergy-Free Wednesdays, Lou Lou Girls Fabulous Party
Head on over to Predominantly Paleo to get the recipe >>> http://bit.ly/19aiZAJ