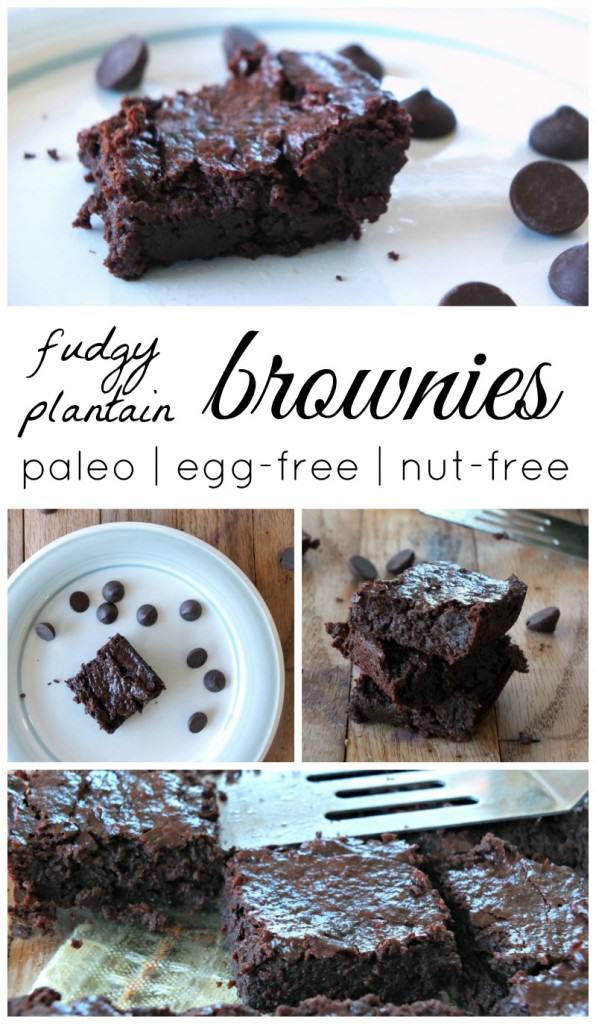 Many of you may remember my first attempt at plantain brownies:
Were they delicious? I thought so.  I have a pretty low "sweetness threshold" though.  Other people were saying that they weren't fudgy enough and not sweet enough.  Since I only have 2 recipes for brownies on my blog (the other one is here), and because I have gotten so much better at baking, I decided a a redo was in order.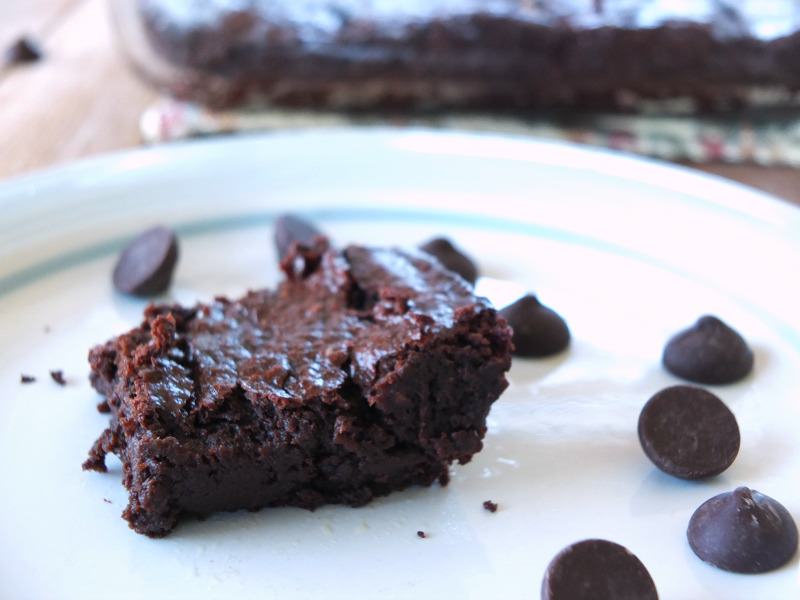 I was really going for the fudginess in this recipe.  Hence 1-1/2 cups of chocolate chips.  Sugar sensitive peeps beware.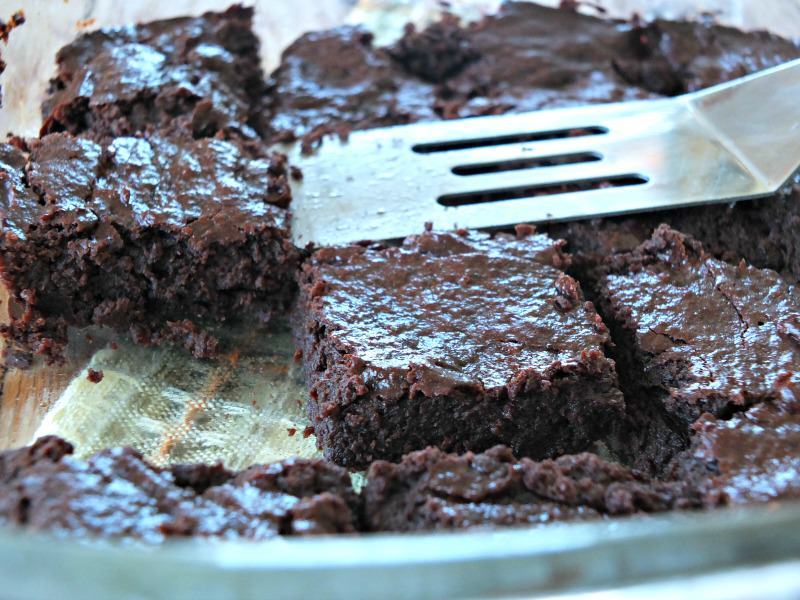 My family doesn't like plantains.  Whenever I make something with plantains, they're always like, "eeewww plantainsszzz".  Not with this recipe! They've been munching on these goodies all day.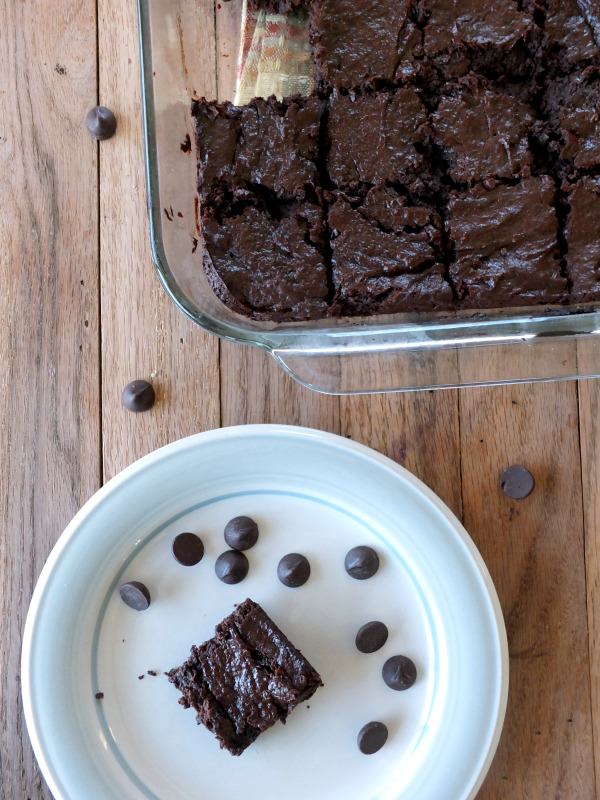 Look at that crispy top.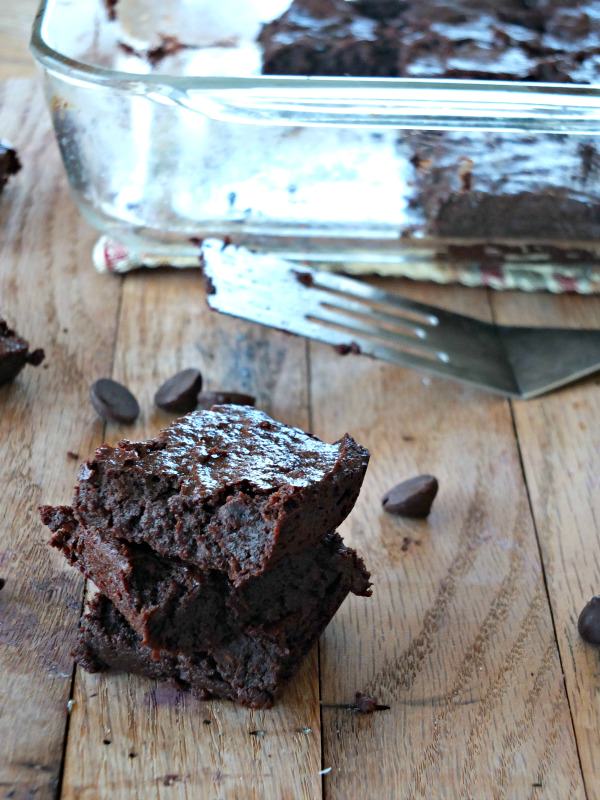 I would totally serve these to non-paleo people.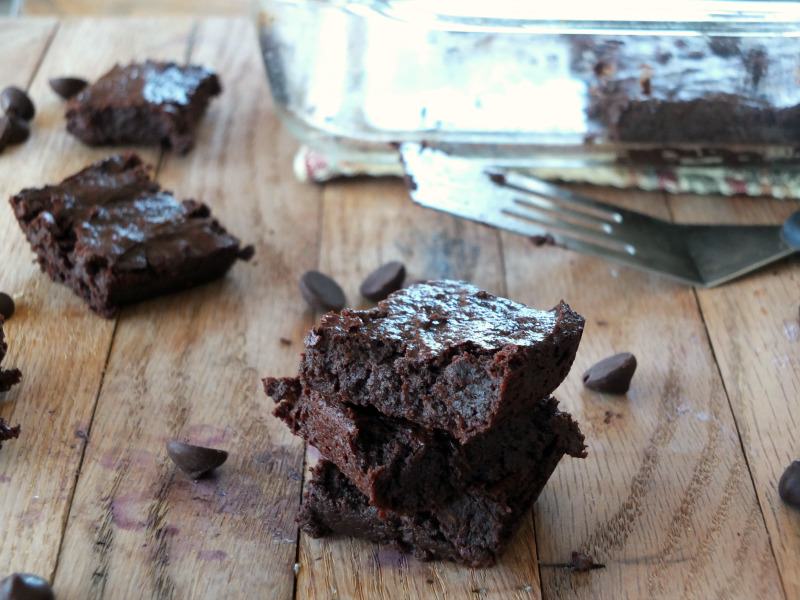 P.S. The original recipe was egg-free and nut-free.  This recipe is too! *happy dance*
Shared at Fat Tuesday, Allergy Free Wednesday, Tasty Tuesday, Waste Not Want Not Wednesday

Fudgy Plantain Brownies 2.0
Recipe type:
Cookies/Bars
Ingredients
dark chocolate chips - 1-1/2 cups
coconut oil - 1/3 cup
honey - 1/4 cup
yellow plantains - 2, peeled and sliced
unflavored gelatin - 1 tablespoon
vanilla extract - 1/2 teaspoon
salt - 1/2 teaspoon
baking soda - pinch
Instructions
Preheat oven to 375 degrees Fahrenheit and grease an 8"x8" glass baking dish with coconut oil.
In a small saucepan, combine the chocolate, coconut oil, and honey. Melt over medium heat, stirring.
In a high-powered blender or food processor, combine the plantains and chocolate mixture. Process on high speed until very smooth.
Scrape into a bowl and stir in remaining ingredients.
Scoop into the prepared baking dish and smooth top with a spatula.
Bake for 25 minutes, or until they pass the toothpick test.
Serve or warm or at room temperature.