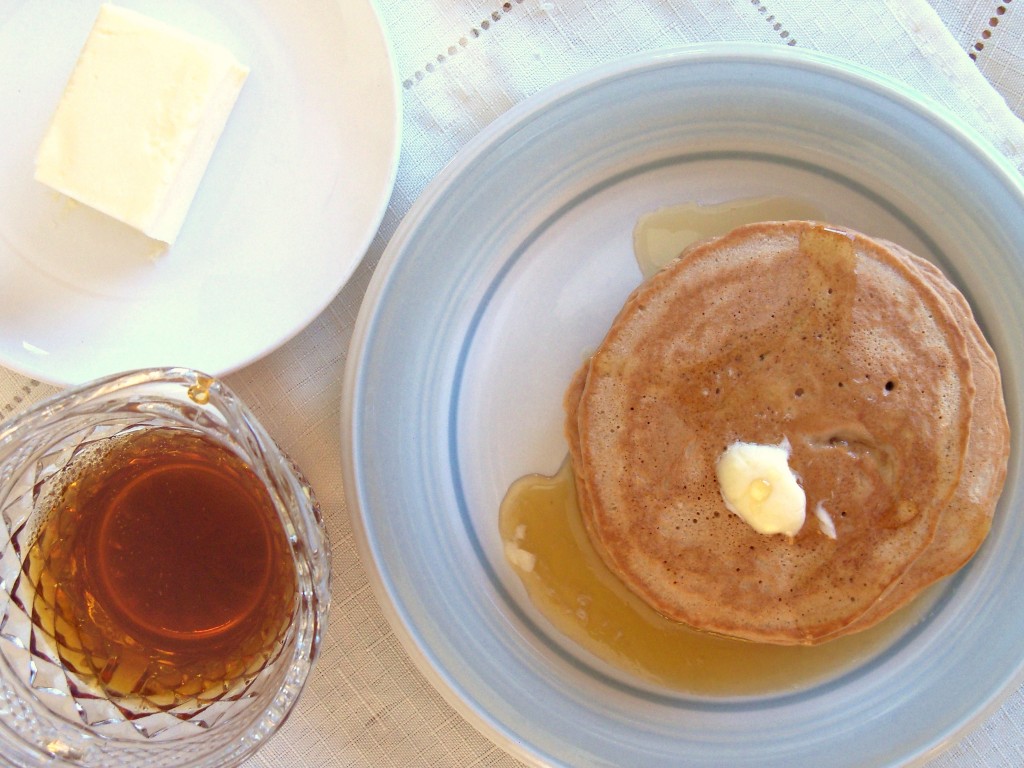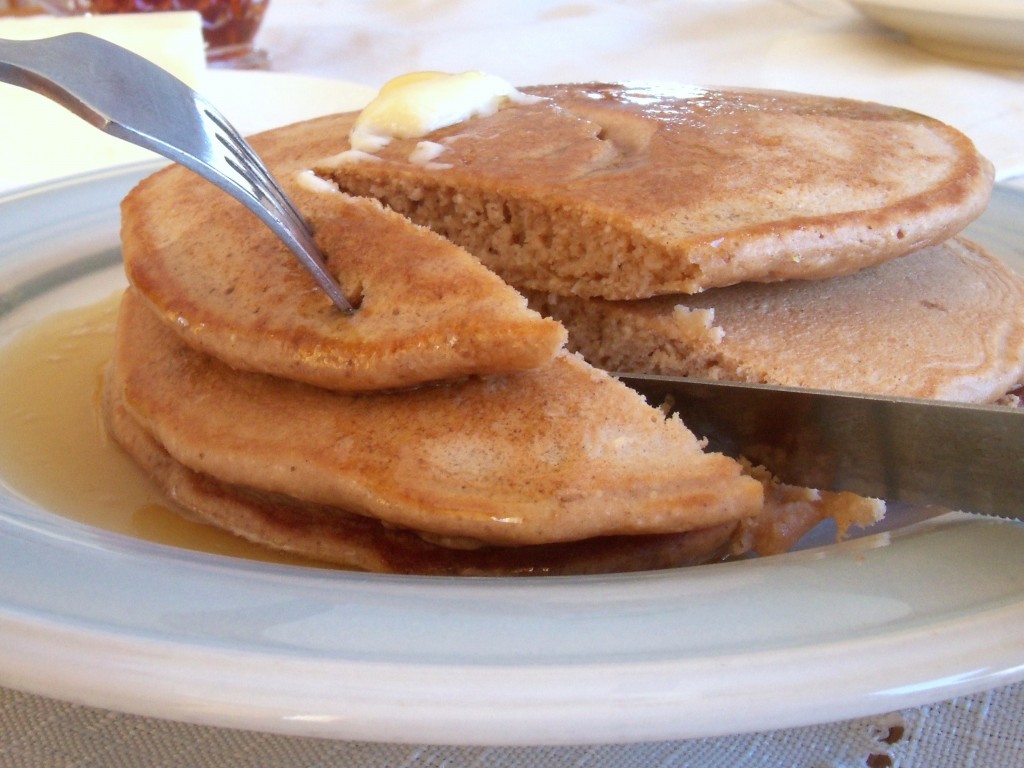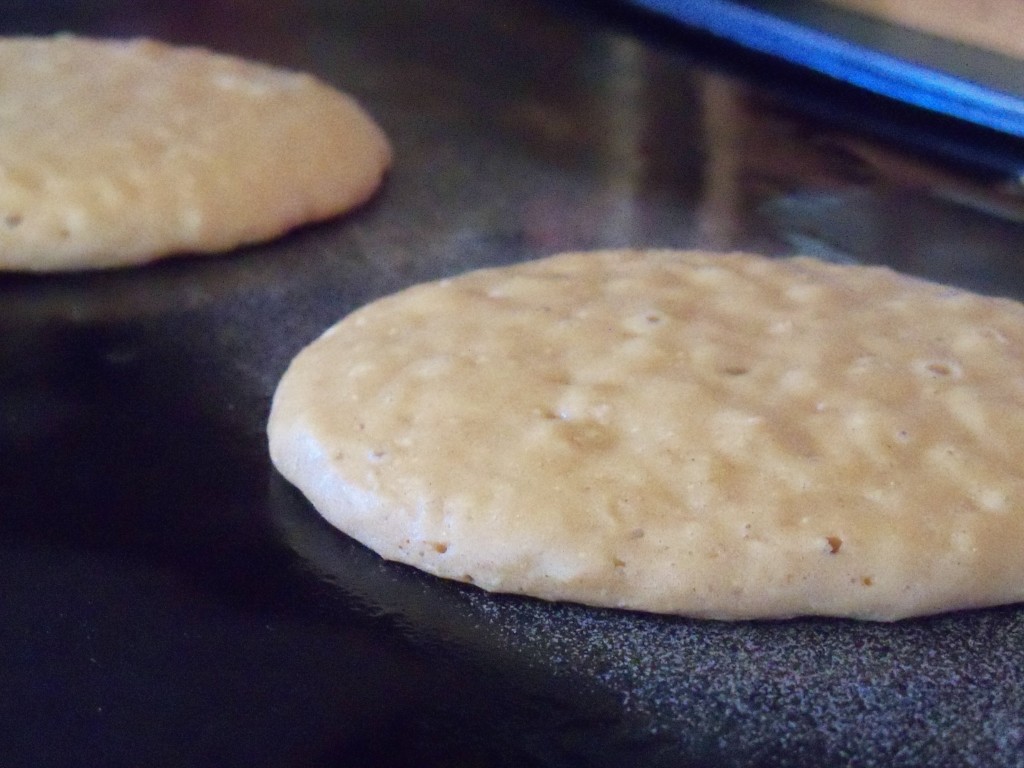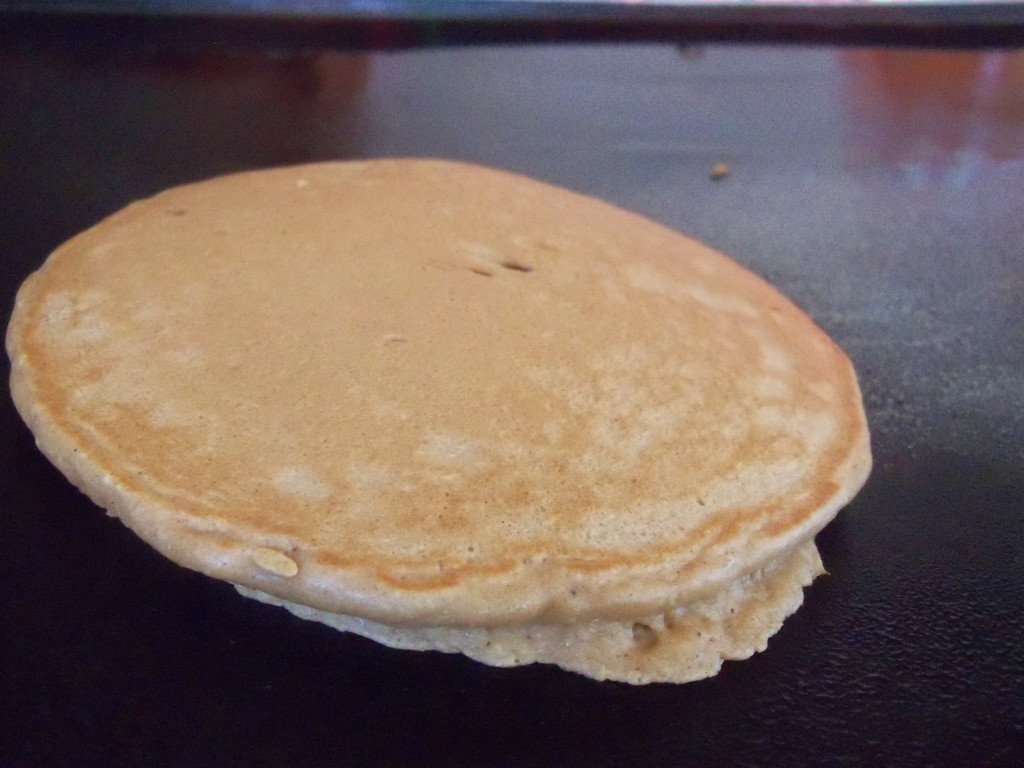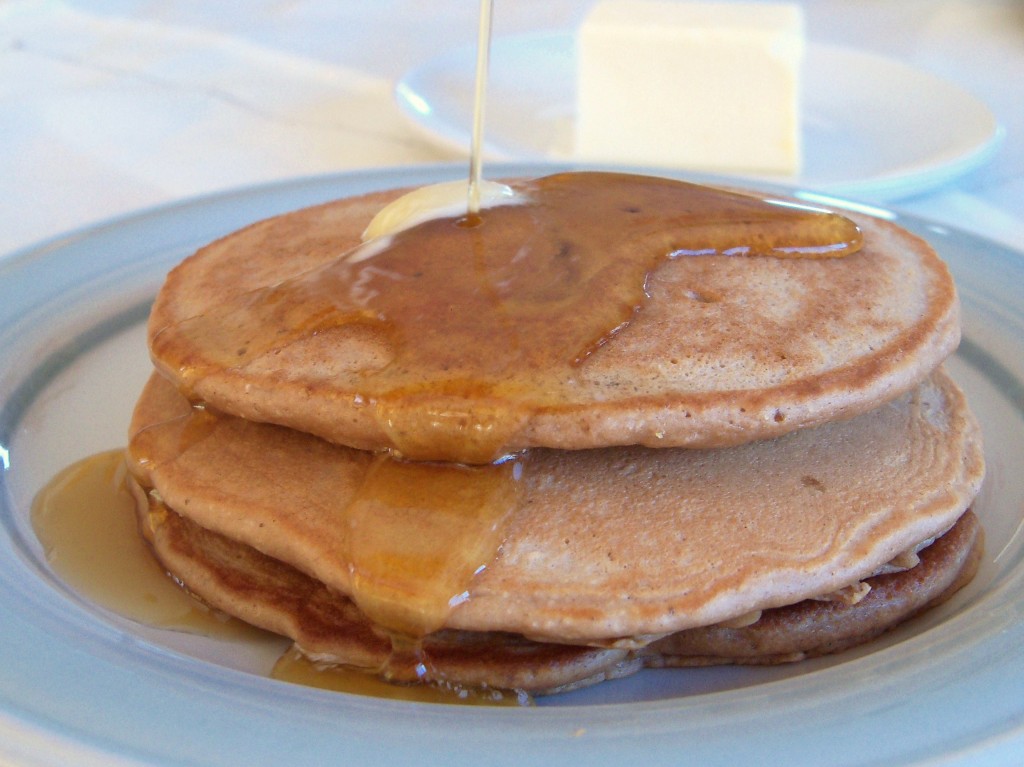 I should be a commercial for chestnut flour. I just love it when I find a new paleo-friendly ingredient! I honestly don't know why more paleo people don't cook with chestnut flour. I adore it because it combines the best of three worlds: the nuttiness of other nut flours, the starchiness of more traditional gluten-free flours, and the classic flavor of whole wheat flour. It's perfect used in conjuction with a bit of coconut flour (for thickening) for those who wish to avoid almond flour.
Last night when I couldn't sleep, I was thinking about how awesome it would be to make chestnut flour pancakes. Just what everyone thinks about when they can't sleep, I know. Anyway, this morning I still thought it would be awesome, so I set to work! I just told my mom that it was for school. Which it is, because I'm learning stuff! Like how awesome chestnut flour is!
These pancakes taste nutty and are fluffy, moist, and not eggy at all; perfect with butter and real maple syrup! Whipped cream would be good too, but you didn't hear it from me.


Fluffy Chestnut Flour Pancakes
Instructions
Whisk eggs. Whisk in coconut milk. Beat in flours and salt. Stir in baking powder and vinegar. Pour by 1/4 cupfuls onto a hot oiled griddle. Cook until bubbles form and pop. Flip and cook until lightly browned. Serve and enjoy!