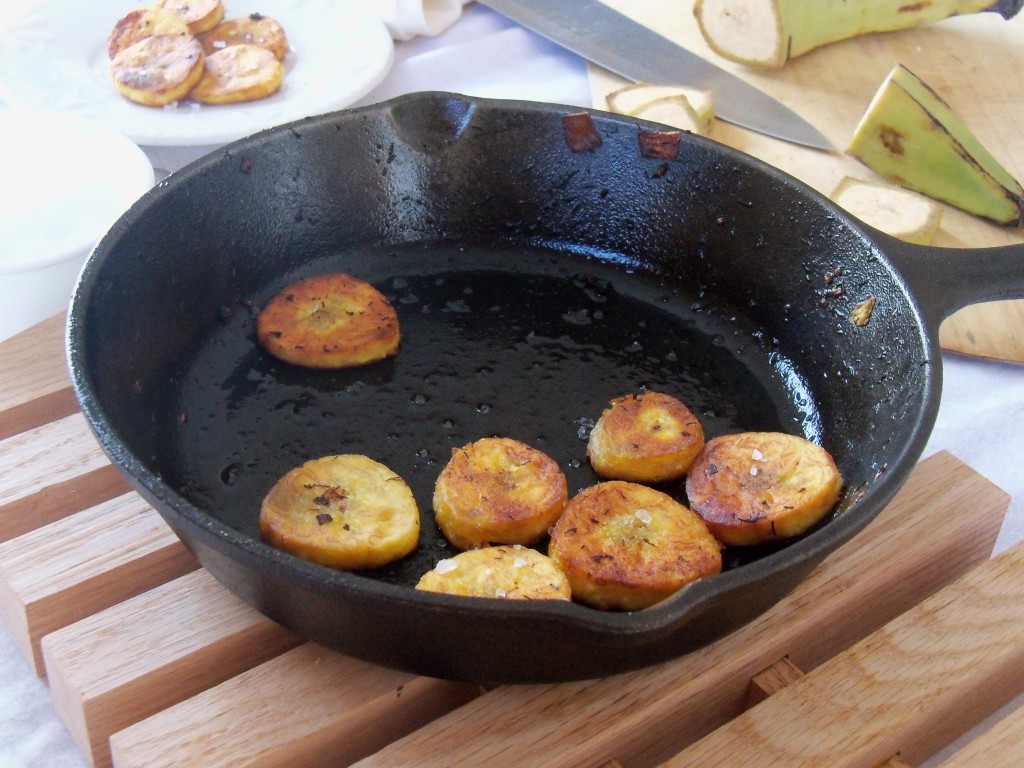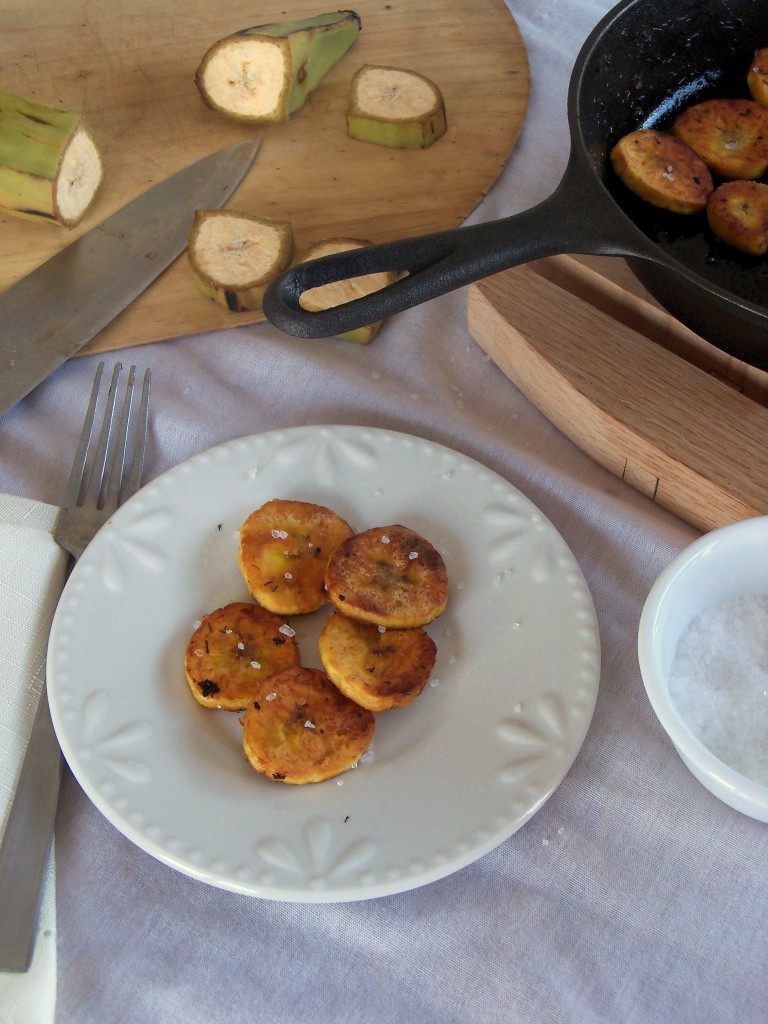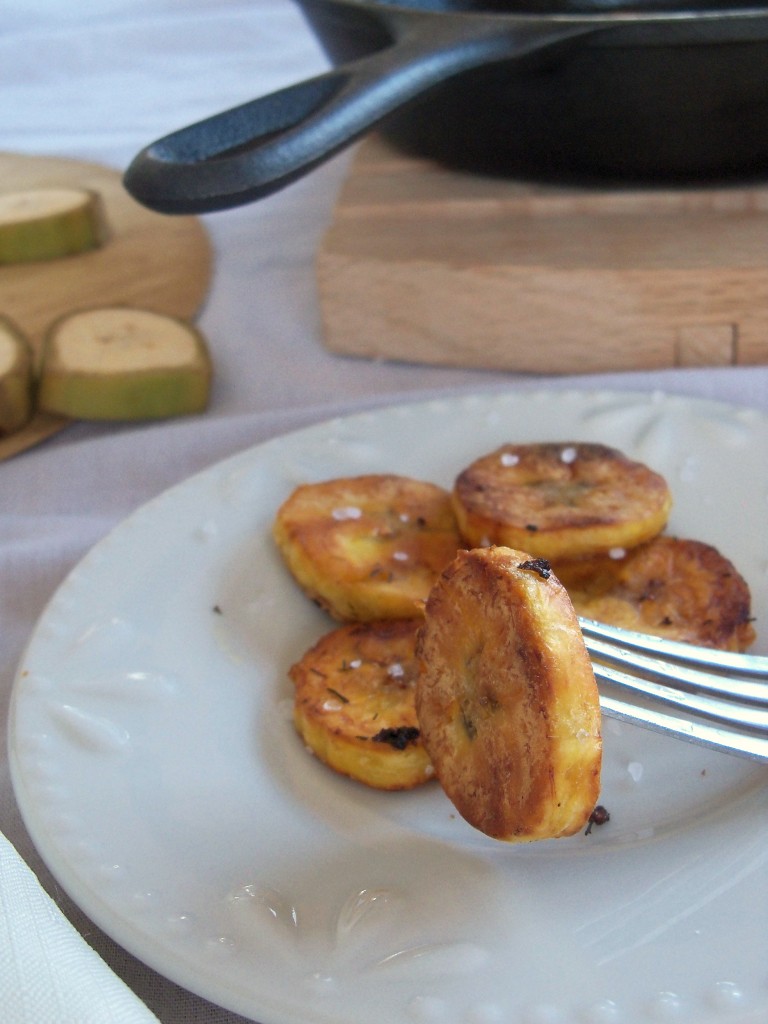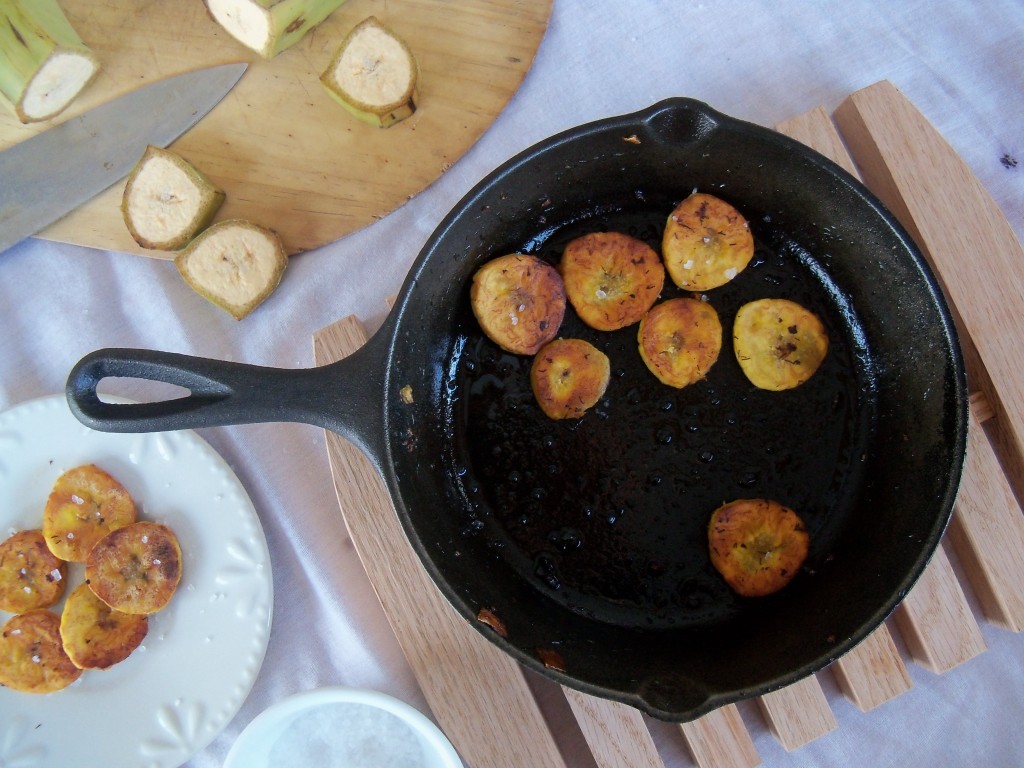 I feel almost guilty posting a recipe as simple as this one, but if there's one thing I've learned about cooking in the last year, it's that simple is almost always best. I make these several times per week, and I have to hide them from my mom when I do because she also loves fried plantains. I prefer to fry them when they are green because that way they taste like potato french fries; so these are perfect for those who are avoiding nightshades! And don't worry; these are not deep-fried, so they don't use cups and cups of your precious oil. And speaking of oil, you could really use whatever oil you want to cook these with; I think ghee, butter, tallow, or lard would work well. I don't recommend cooking fried plantains in olive oil because olive oil is easily damaged by high heat.
Crispy Fried Plantains
Yield:
2 servings (easily multiplied)
Ingredients
green plantain - 1, peeled and sliced
coconut oil - 2 tablespoons
salt - to taste
Instructions
Heat up a large skillet over medium. Add the coconut oil and melt. Add in the plantains and let them sizzle on one side until they get golden brown (just a couple minutes). Flip and cook until golden brown on the other side. Sprinkle them with salt as they cook. Remove them from the pan and add a bit more salt. Serve immediately.