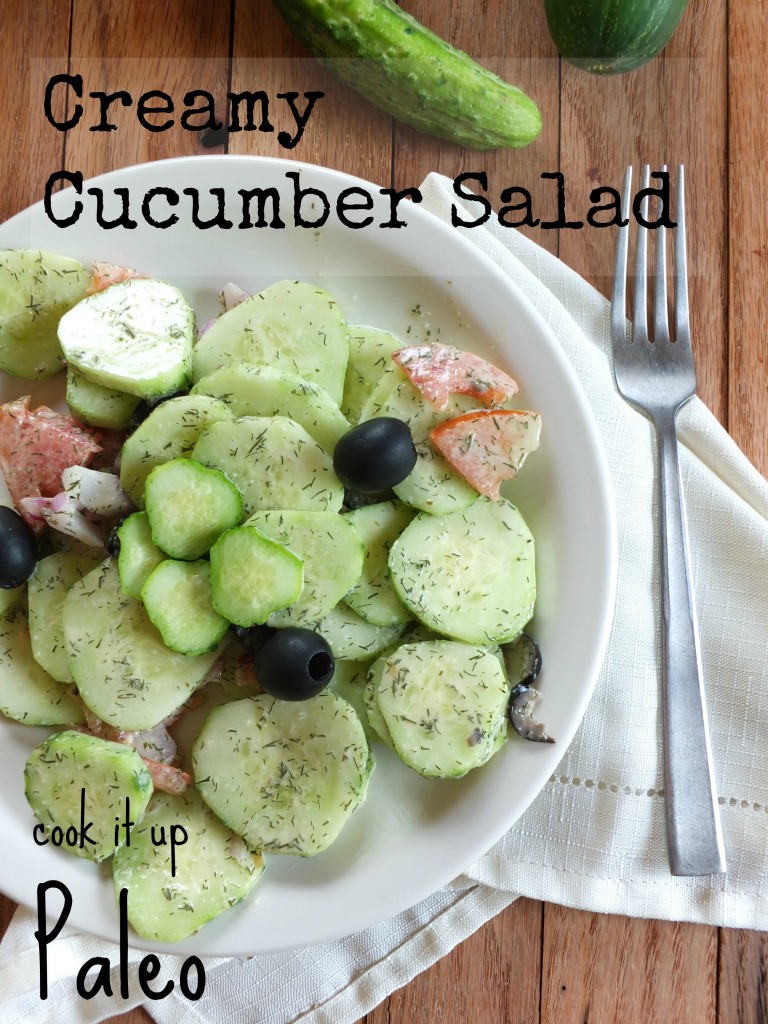 A ton has happened in the last couple of weeks.  My book has come out, I've hosted a couple guest posts, I've guest posted, and I've been on Low Carb Conversations (listen here if you haven't yet)! Life is crazy amazing.
All the craziness is also making me a little silly: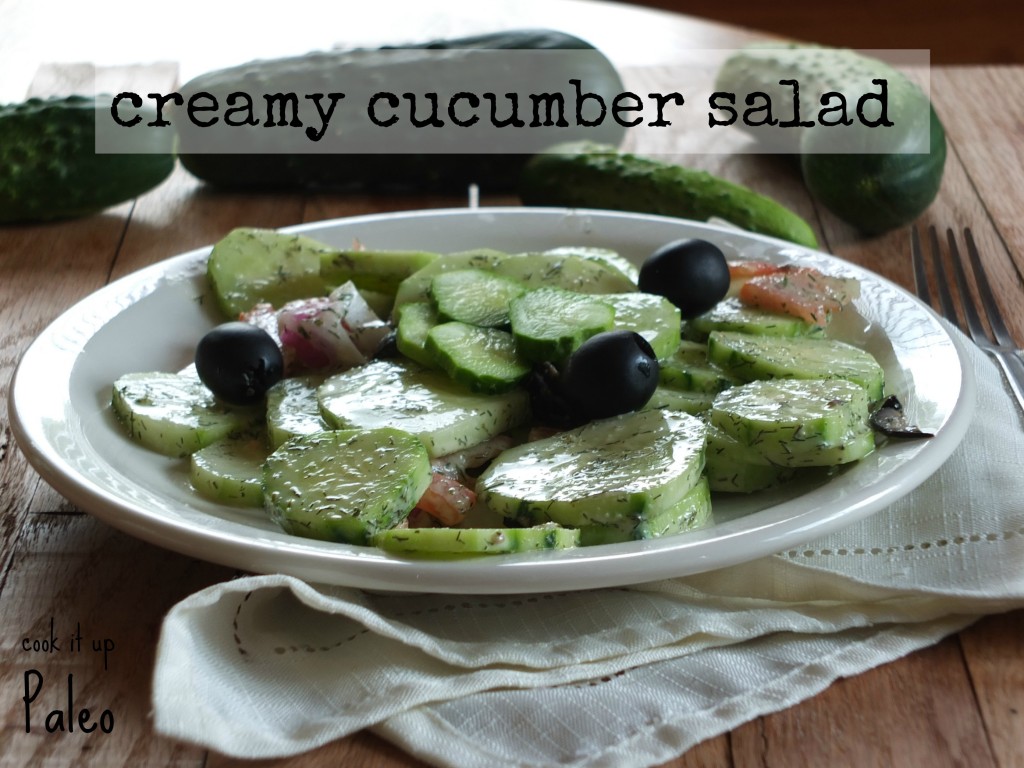 Anyway, we up to our ears in cucumbers over here.  We picked eight from our garden yesterday, and I am quite sure there are at least eight more still out there waiting for us.  Then Mom went to the farmer's market and picked up 4 pound of cukes.  Love you Mom.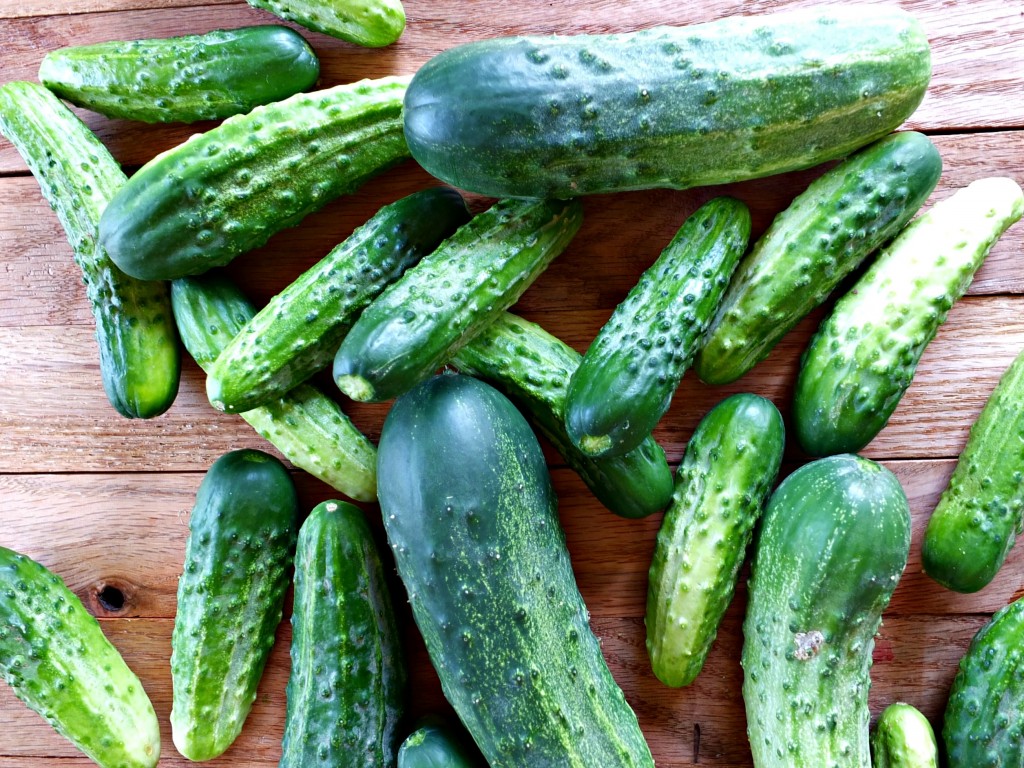 In a desperate attempt to keep up with the cucumber onslaught, I decided to make a salad with them.  This salad (along with five cups of cucumbers!) was gone within 24 hours.  It's that delicious.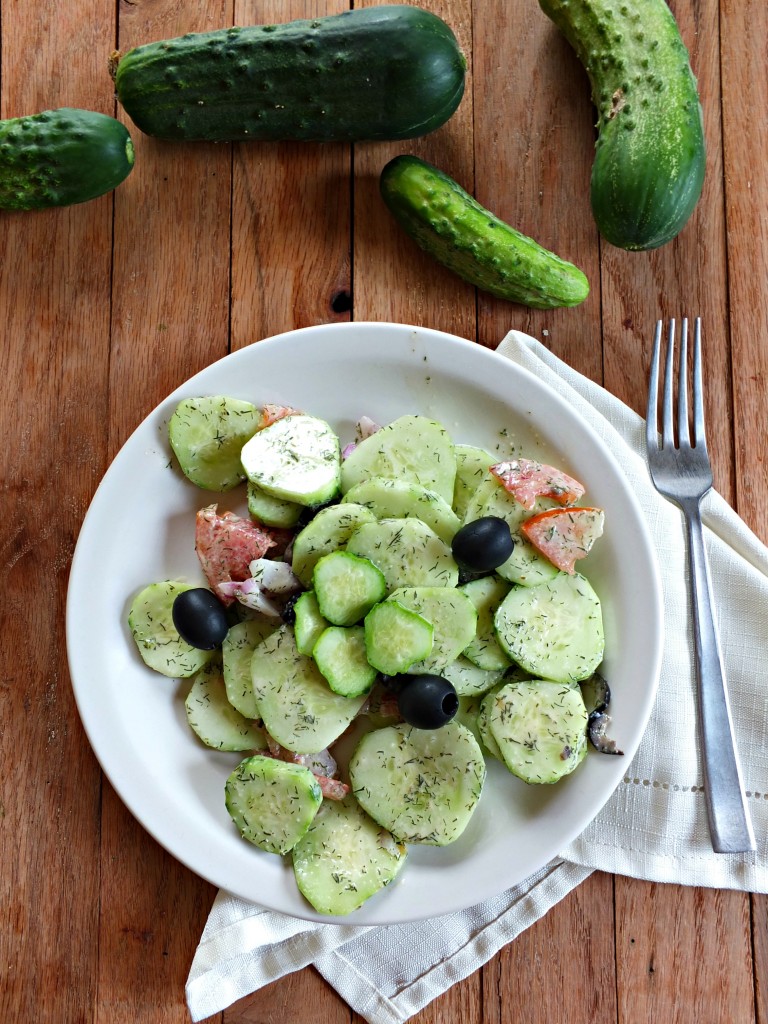 This recipe is so fresh, creamy and delicious.  I actually based it loosely off of a potato salad; incorporating dill, mayo, and vinegar for flavorings.  So you can have all the potato salad flavors, without as many carbs!
The recipe is also perfect for hot weather; it's so refreshing.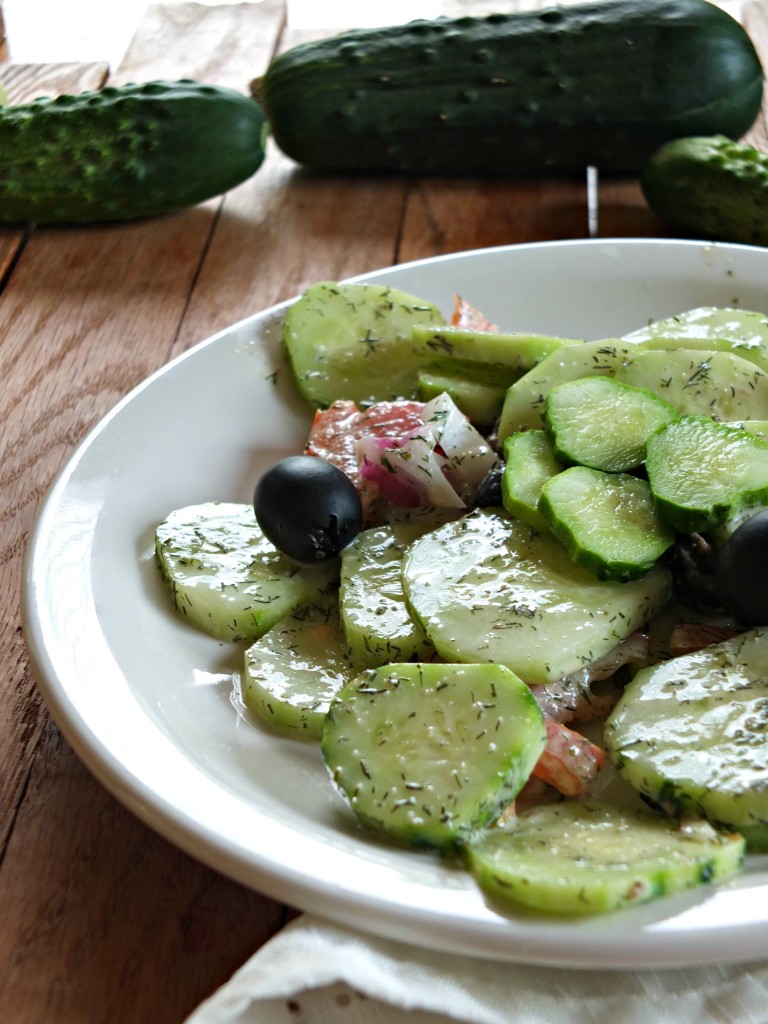 Recipe Notes:
Use medium-sized cucumbers for this recipe; not too large or the seeds will be obtrusive.
An amazing recipe for paleo mayo can be found here.
This salad is best eaten the day it is made.
Creamy Paleo Cucumber Salad
Ingredients
Salad:
cucumbers - 5 cups peeled and sliced
tomatoes - 2 medium, sliced
onion - 1/4 cup chopped
black olives - 1/3 cup sliced
Dressing:
olive oil mayonaise - 3 tablespoons
dried dill - 1 tablespoon
garlic powder - 1 teaspoon
raw apple cider vinegar - 1 tablespoon
salt - to taste
Instructions
In a large bowl, toss together the veggies.
Whisk together the dressing ingredients in a small bowl.
Pour over the salad and toss to coat.