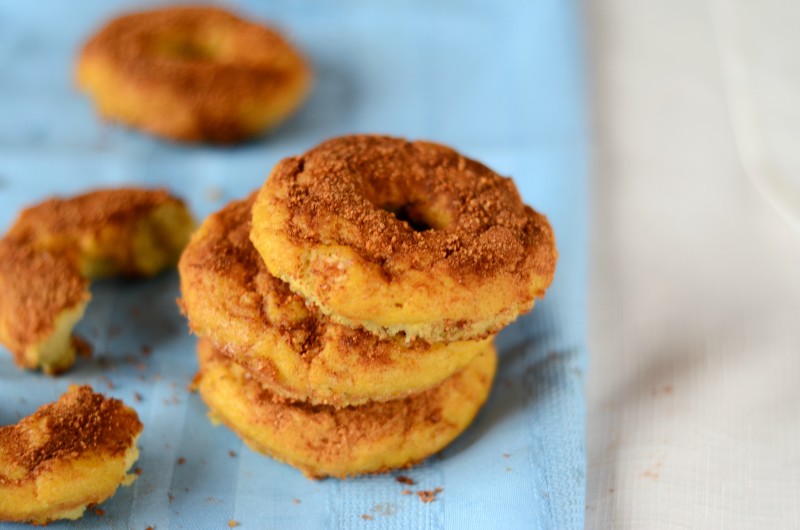 I remember when I was probably 6 years old we were building our new house and living with our grandparents while we were doing so.  Every once in a while for a special treat Grandma would get though little mini vanilla doughnuts for us to enjoy with breakfast; they were so delicious!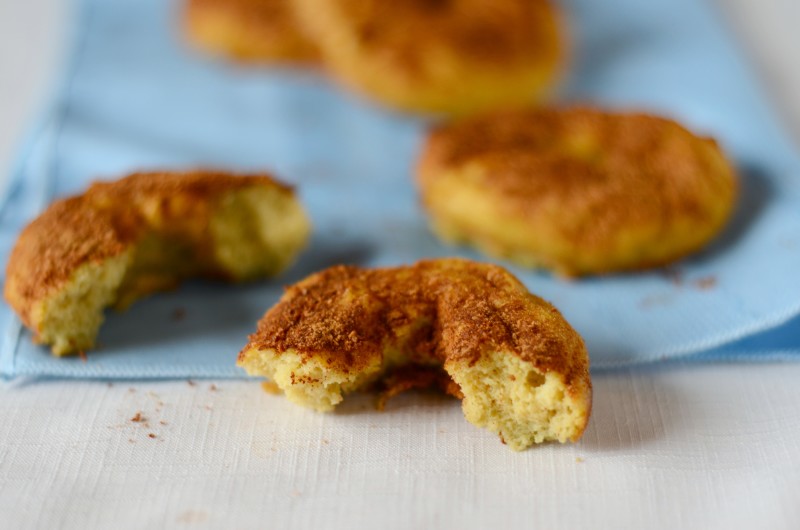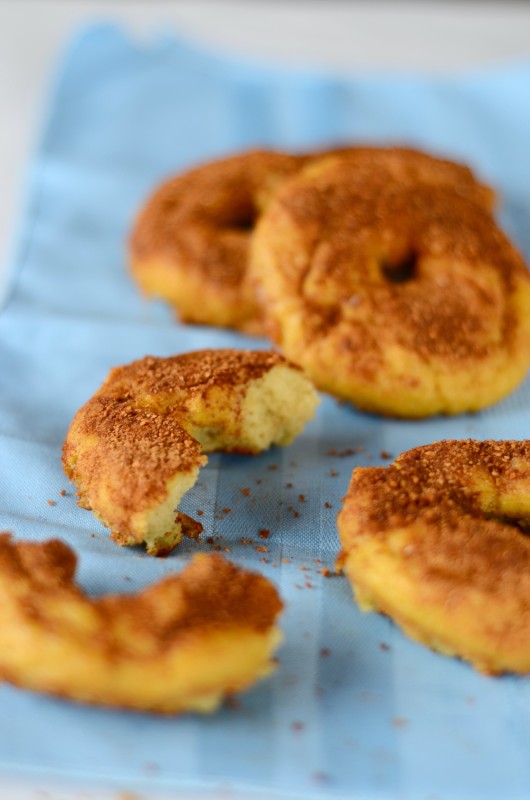 These vanilla doughnuts are my paleo and low-carb version of that favorite breakfast treat.  They are fluffy and vanilla-y with yummy cinnamon sugar on top.  They're perfect with a cup or three of black coffee!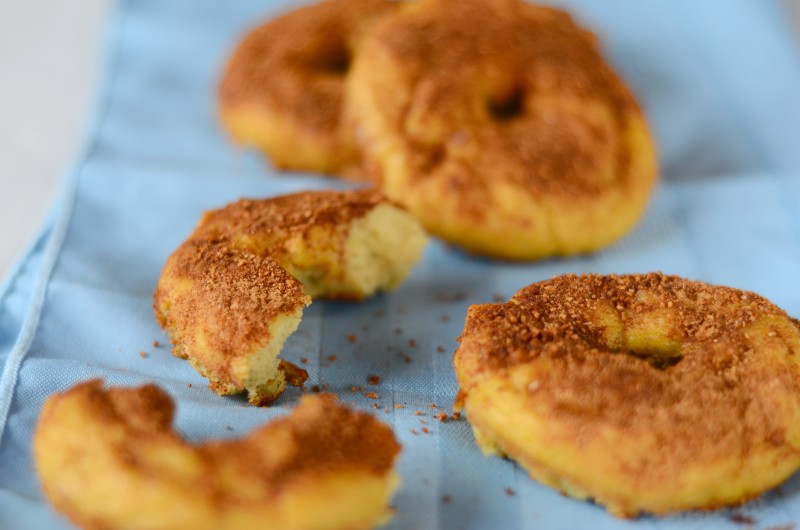 Coconut Flour Donuts
Ingredients
3 eggs
5 tablespoons butter or coconut oil, melted
20-25 drops liquid stevia extract
1 teaspoon vanilla extract
1/3 cup cashew milk or coconut milk for nut-free
1/2 teaspoon baking soda
1/2 teaspoons salt
Topping
Instructions
Preheat the oven to 350° and grease a donut pan.
In a mixing bowl, whisk the eggs with the butter or coconut oil, stevia, vanilla, and cashew milk or coconut milk.
Add the coconut flour, baking soda, and salt. Mix well.
Divide between 5 donut baking "cups" in the donut pan.
Bake for about 20 minutes.
Remove the donuts from the pan and brush with butter or coconut oil.
In a small bowl, mix together the date sugar or erythritol and cinnamon.
Sprinkle over donuts.
Notes
Nutrition data calculated with butter as the fat, cashew milk for the milk, and erythritol as the sweetener for the topping.

Net carbs when recipe is made with erythritol = 2.4 g.

Net carbs when recipe is made with date sugar = 5.4 g.

"Carbs" from erythritol are not included in nutrition data because erythritol doesn't really effect blood glucose. If you don't use erythritol, date sugar or coconut sugar makes a very nice topping for these donuts.
Nutrition Information
Serving Size:
1/5 of recipe
Calories:
202
Fat:
17.8 g
Saturated fat:
10.8 g
Unsaturated fat:
7 g
Trans fat:
0 g
Carbohydrates:
5.9 g
Sugar:
0.9 g
Sodium:
522 mg
Fiber:
3.5 g
Protein:
4.7 g
Cholesterol:
135 mg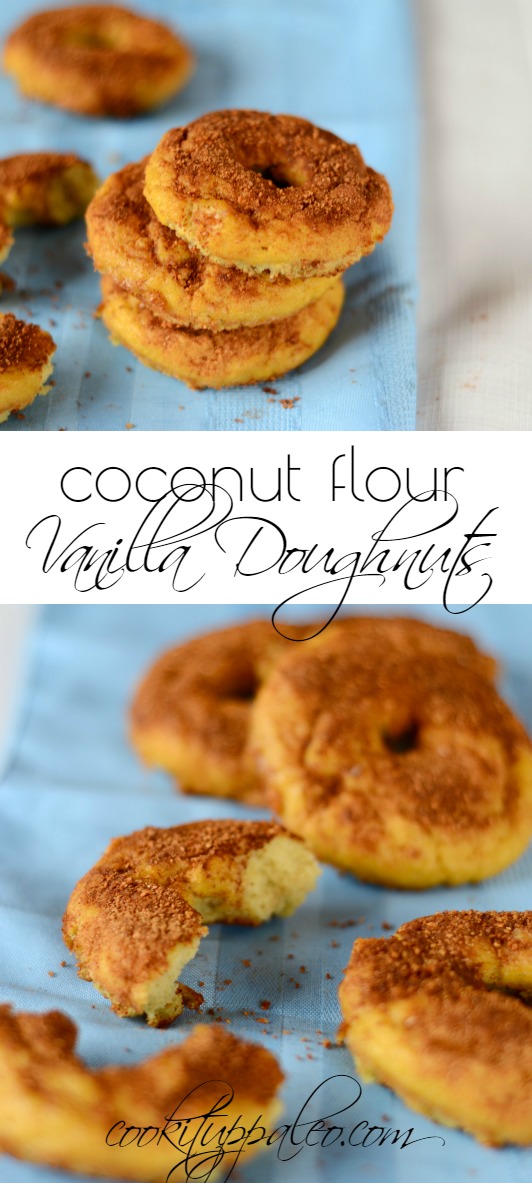 If you buy something through one of the links in my sidebars or posts, I may receive a small commission to support my blogging activities, at no extra cost to you. Thank you for your support.