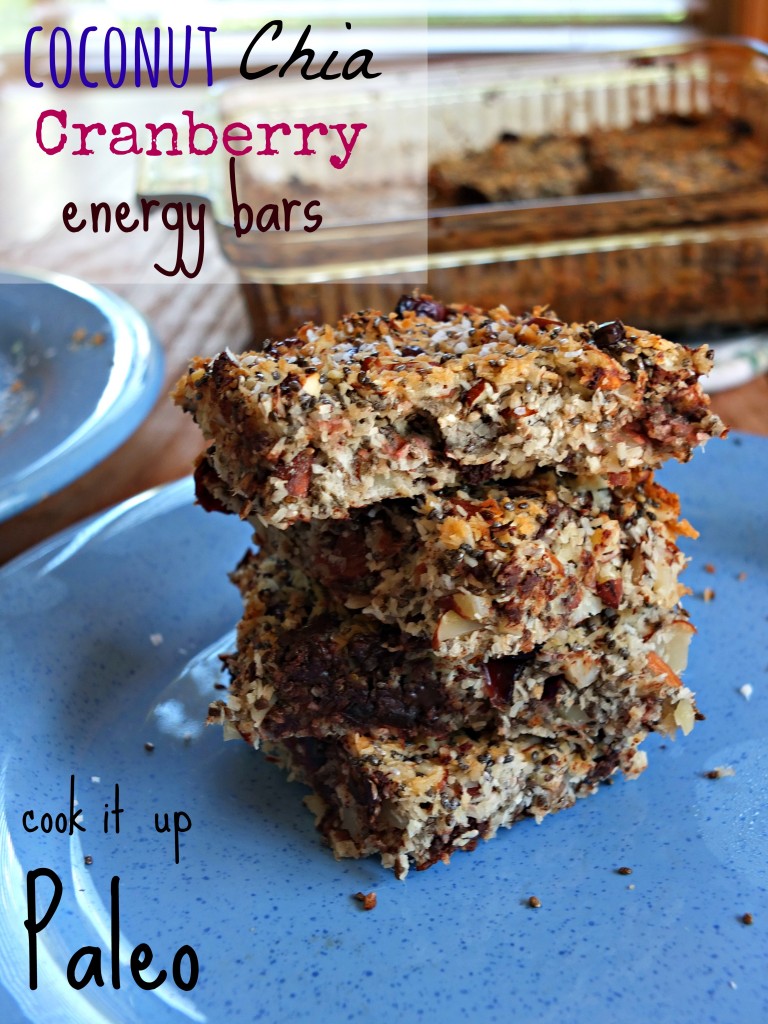 I am slightly obsessed with chia seeds lately.  I know, I know, they're not a superfood, but they do have some good fiber and they are so versatile for cooking.  I have been eating chia puddings pretty much every morning, and I also love chia seeds in kombucha.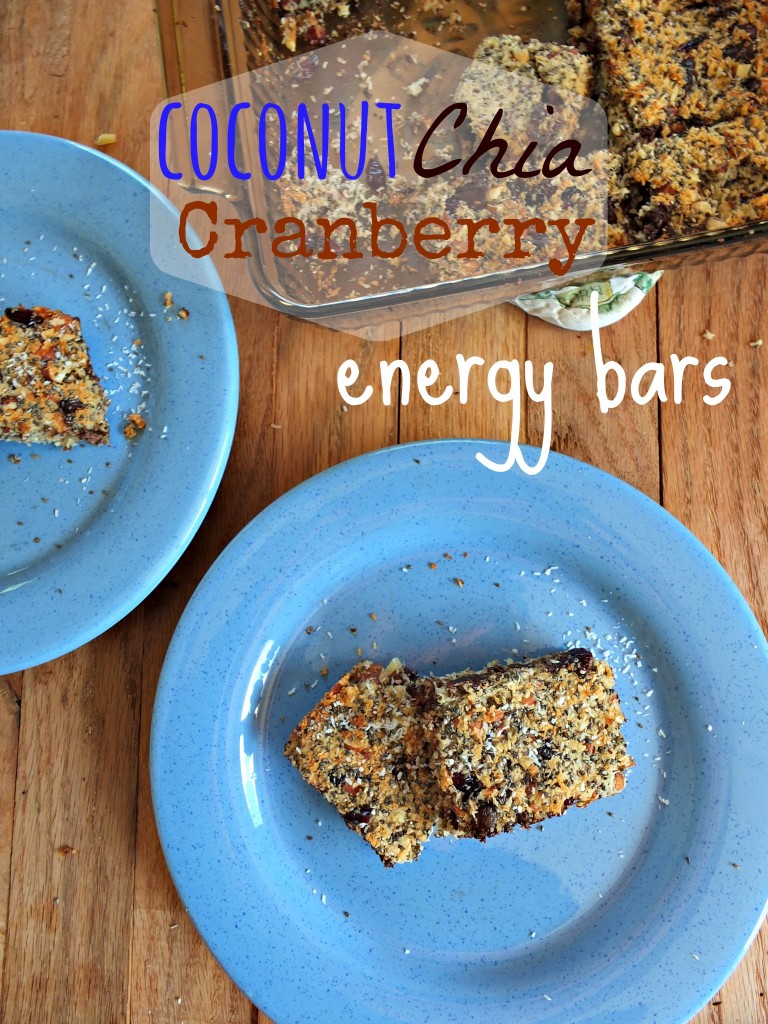 Chia seeds are pretty energizing, which makes them a great addition to a paleo energy bars recipe.  These bars also have almonds, coconut, chocolate, and dried cranberries for a delicious balance of good fats and carbohydrates.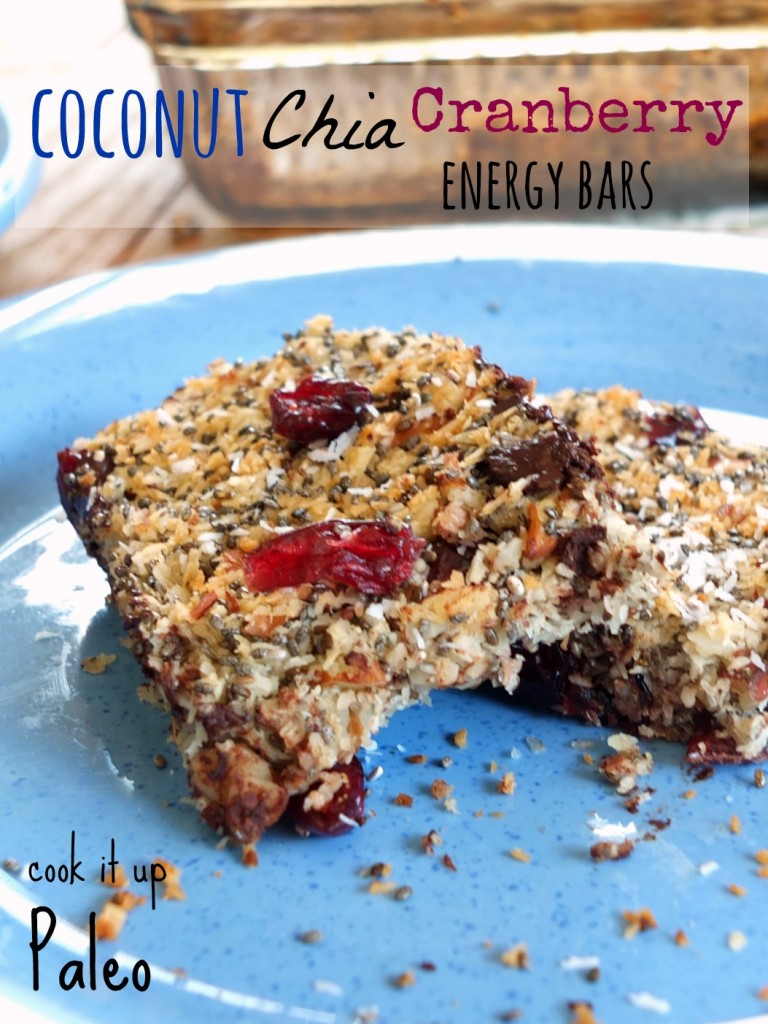 These bars don't have to refrigerated to stay solid, so they are the perfect addition to a road trip, camping trip, sports practice, or emergency purse stash.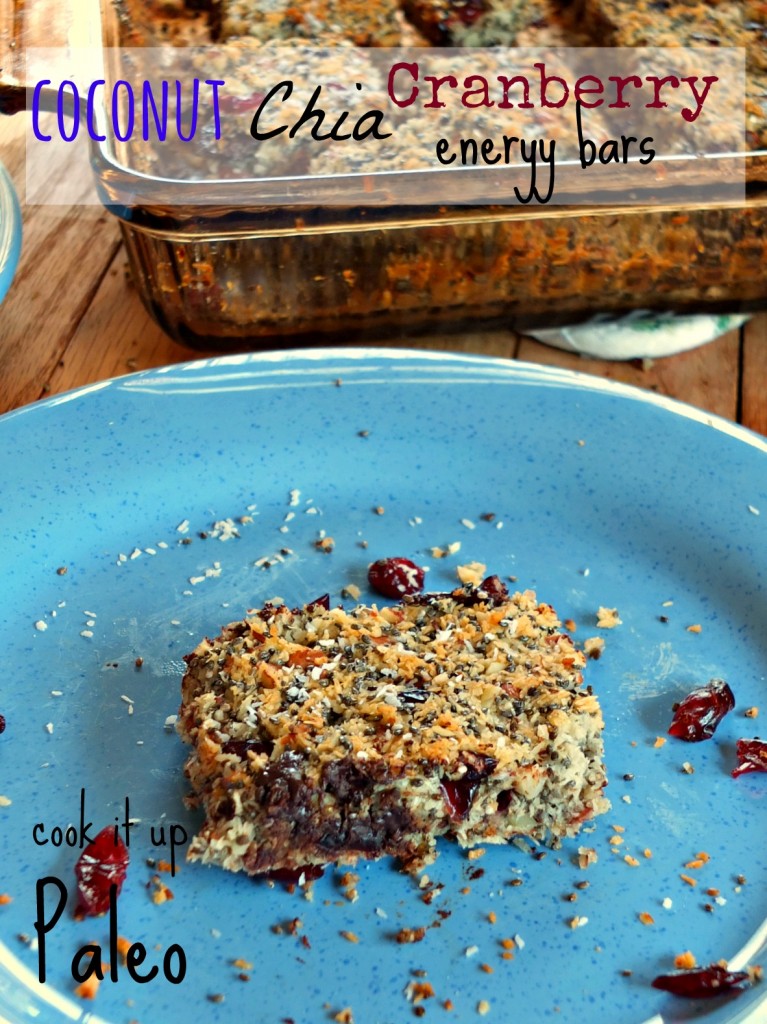 They taste kind of like a beefed-up macaroon because they have so much coconut.  Delicious!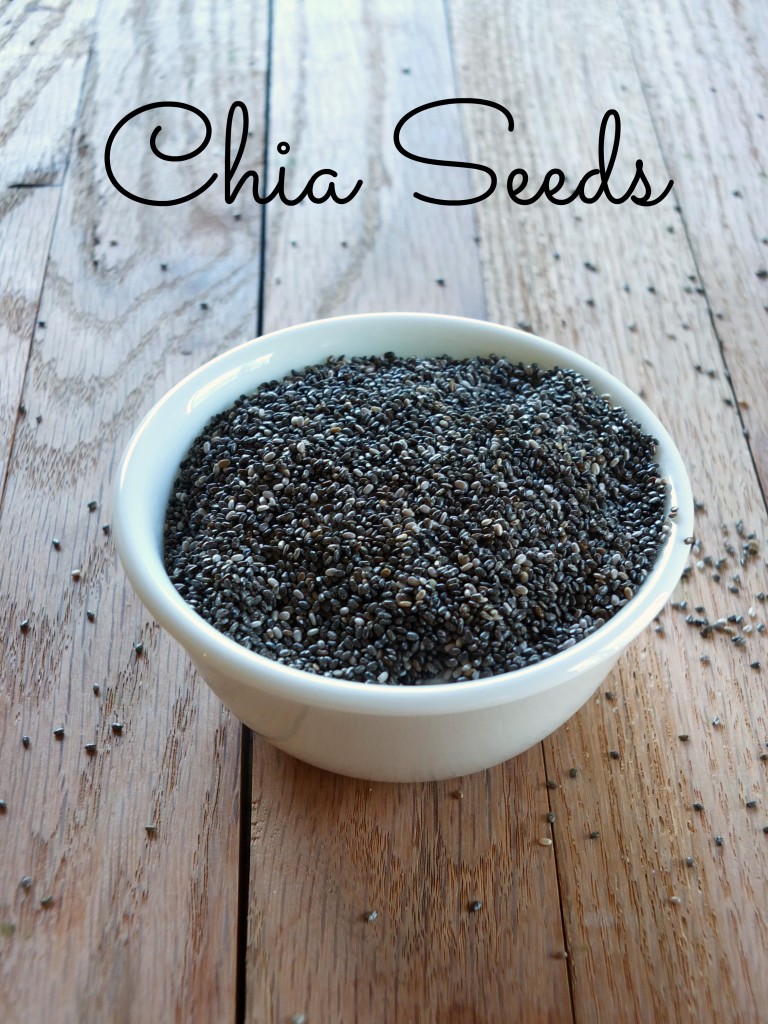 [Tweet "These delicious chia snack bars are portable and energizing!"]
Shared at Naturally Sweet Tuesday, Fat Tuesday , Lou Lou Girls Fabulous Party
Coconut Chia Cranberry Energy Bars
Ingredients
raw almonds - 1 cup chopped
unsweetened coconut flakes - 1 cup
chia seeds - 1/3 cup
dried cranberries - 1/3 cup
dark chocolate - 1/4 to 1/2 cup chopped
salt - 1/2 teaspoon
egg whites - 2
pure vanilla extract - 2 teaspoons
pure maple syrup - 1/4 cup
Instructions
Preheat oven to 375 degrees Fahrenheit and grease an 8"x8" glass baking dish with coconut oil.
In a mixing bowl, combine the almonds, coconut, chia seeds, cranberries, chocolate, and salt.
In a small bowl, whisk together the egg whites, maple syrup, and vanilla. Pour over the nut mixture and mix well.
Press firmly and evenly into the prepared baking dish.
Bake for 30 minutes.
Let cool, slice, and enjoy.