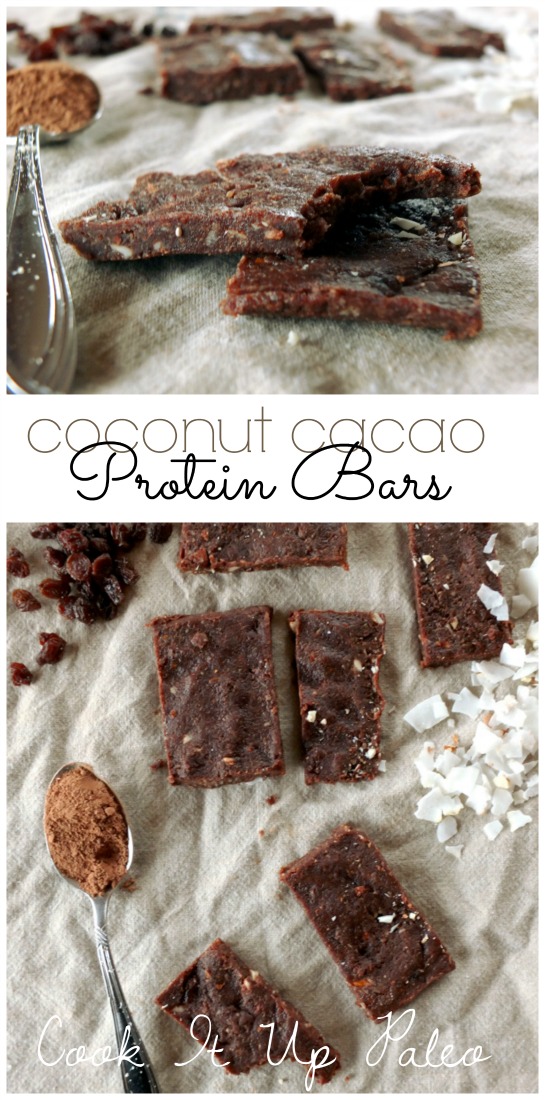 It's no secret that I love a good paleo snack bar.  Recently I've tried RX bars, which are not only Whole30 approved, but delicious, and I loved not only how they tasted, but also how energized and good I felt after eating them.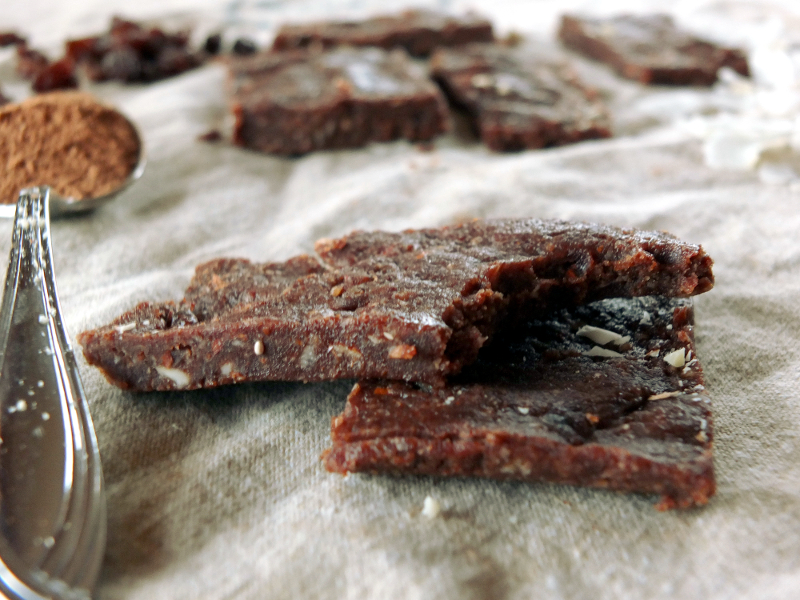 However, RX bars can be a a bit pricey, and if you have the time you should totally whip up your own paleo protein bars! My version is sweetened with raisins instead of dates because I didn't have dates, and I used gelatin for protein instead of egg white protein because egg whites protein is expensive and there are so many people (including people in my family) who can't have eggs.
I was out of collagen peptides but you could probably use those instead of the gelatin if you'd like because it's not really there for its thickening power.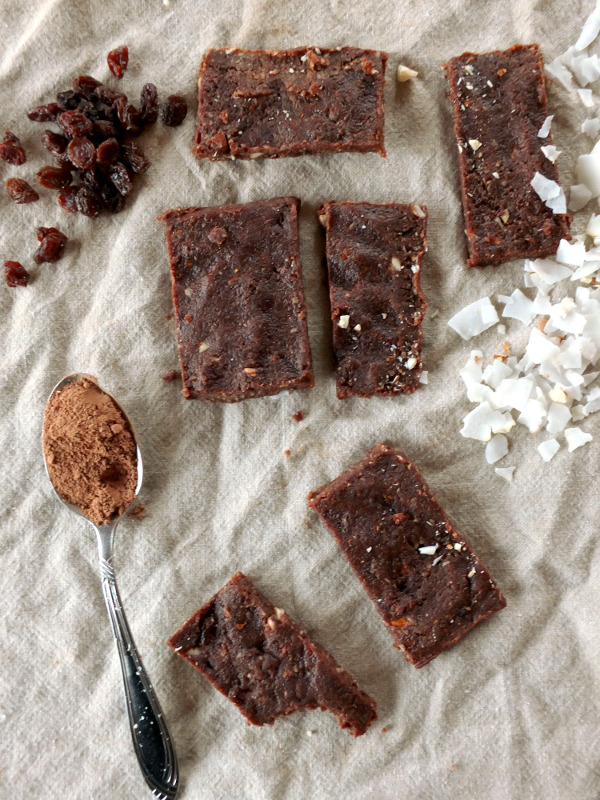 These bars are slightly chewy, a bit fudgy, and deliciously satisfying.  Whip up a batch so you can have them for easy snacks throughout the week!

Coconut Cacao Paleo Protein Bars (RX Bar Copycat)
Instructions
Place the raisins in the microwave-safe bowl and cover with water. Microwave for 1-2 minutes, or until the raisins plump a bit. Drain.
Heat up a large skillet and add the almonds. Cook until a little toasted. Reserve 1/2 cup and put the rest in a food processor with the coconut and coconut oil.
Process until a pasty nut butter starts to form. Add the raisins and process until pureed.
Add the cacao powder and process until mixed.
Scoop into a bowl and mix in the gelatin, maple syrup, and salt.
Chop up the reserved 1/2 cup of almonds and mix them in.
Press into a 8 inch by 8 inch glass baking dish and freeze until firm.
Cut into bars and store in an airtight container in the fridge.
Nutrition Information
Serving Size:
1/8 of recipe
Calories:
347
Fat:
26.8 g
Saturated fat:
13.9 g
Unsaturated fat:
13.1 g
Trans fat:
0 g
Carbohydrates:
21.6 g
Sugar:
11.3 g
Sodium:
75 mg
Fiber:
5.1 g
Protein:
10.2 g
Cholesterol:
0 mg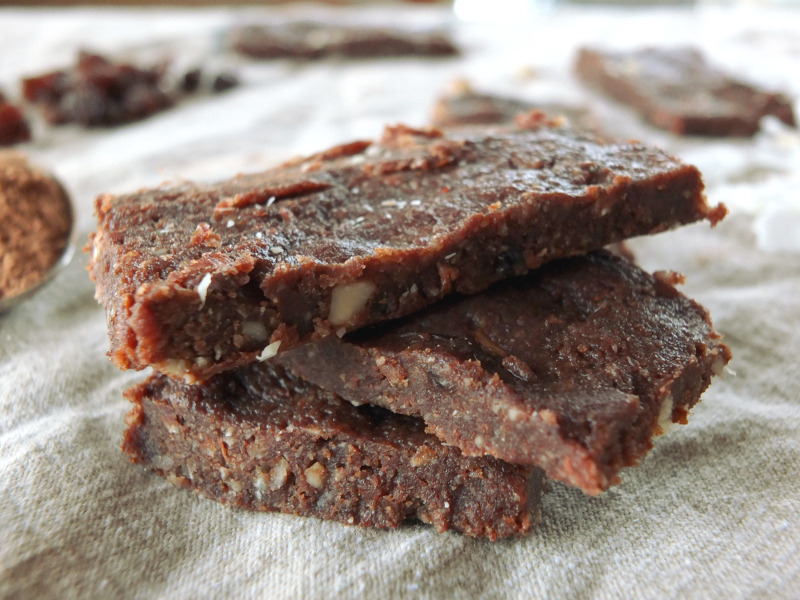 If you buy something through one of the links in my sidebars or posts, I may receive a small commission to support my blogging activities, at no extra cost to you. Thank you for your support.
Shared at Allergy-Free Wednesday, Savoring Saturdays