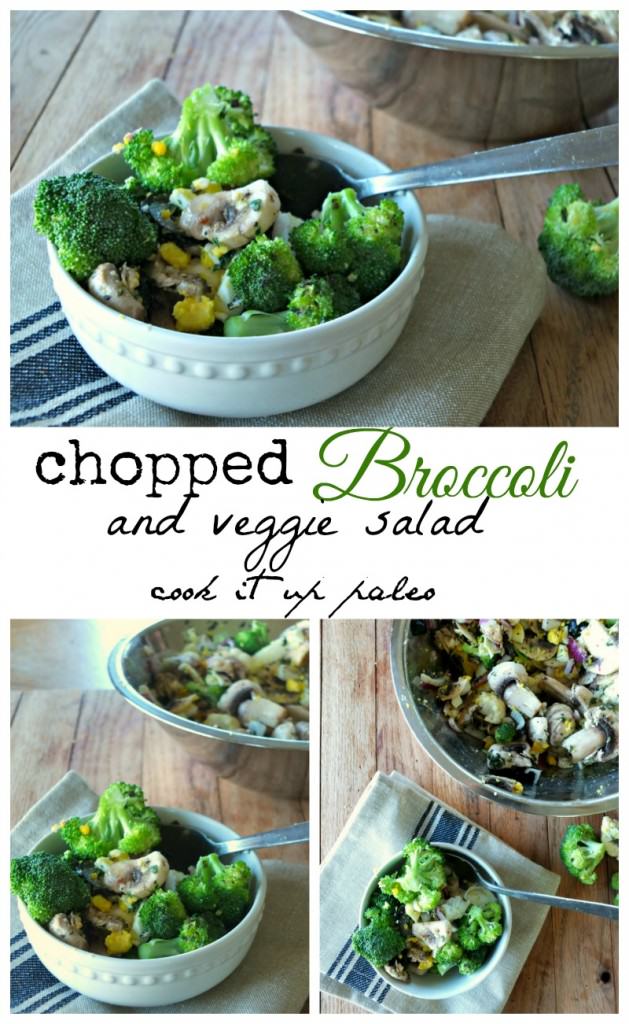 It's finally warming up here in the Midwest and I am so happy! When the sun finally starts shining, I start thinking about fresh veggies and paleo broccoli salad.
It's too early to start planting anything, but the supermarkets are getting fresher produce.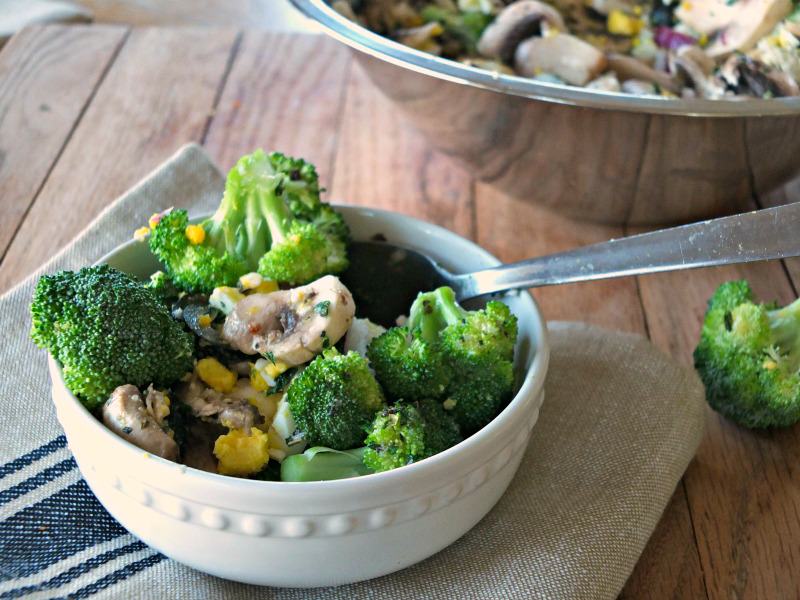 Our family loves to have crisp, flavorful salads at out summer cookouts, and some version of this paleo broccoli salad always makes an appearance.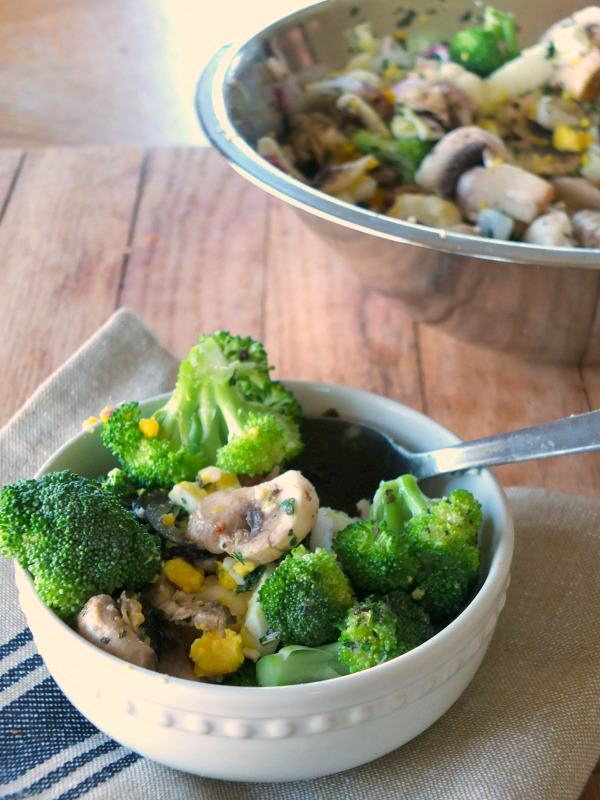 Here's to the summer ahead!
Shared at Allergy-Free Wednesday, Waste Not Want Not Wednesday, Gluten-Free Wednesday, Fat Tuesday
Chopped Broccoli Salad
Ingredients
Salad:
broccoli - 2 cups florets
cauliflower - 2 cups florets
black olives - 1 cup sliced
mushrooms - 1 cup sliced
bacon - 3 slices, cooked and crumbled
hardboiled eggs - 3, peeled and diced
Dressing:
extra virgin olive oil - 1/2 cup
white wine vinegar - 1/4 cup
garlic powder - 1/2 teaspoon
dried oregano - 1/2 teaspoon
dried parsely - 1/2 teaspoon
dried basil - 1/2 teaspoon
Instructions
Toss together the salad ingredients together in a large bowl.
Whisk the dressing ingredients together in a small bowl.
Pour the dressing over the salad and toss.
Chill for a few hours before serving.