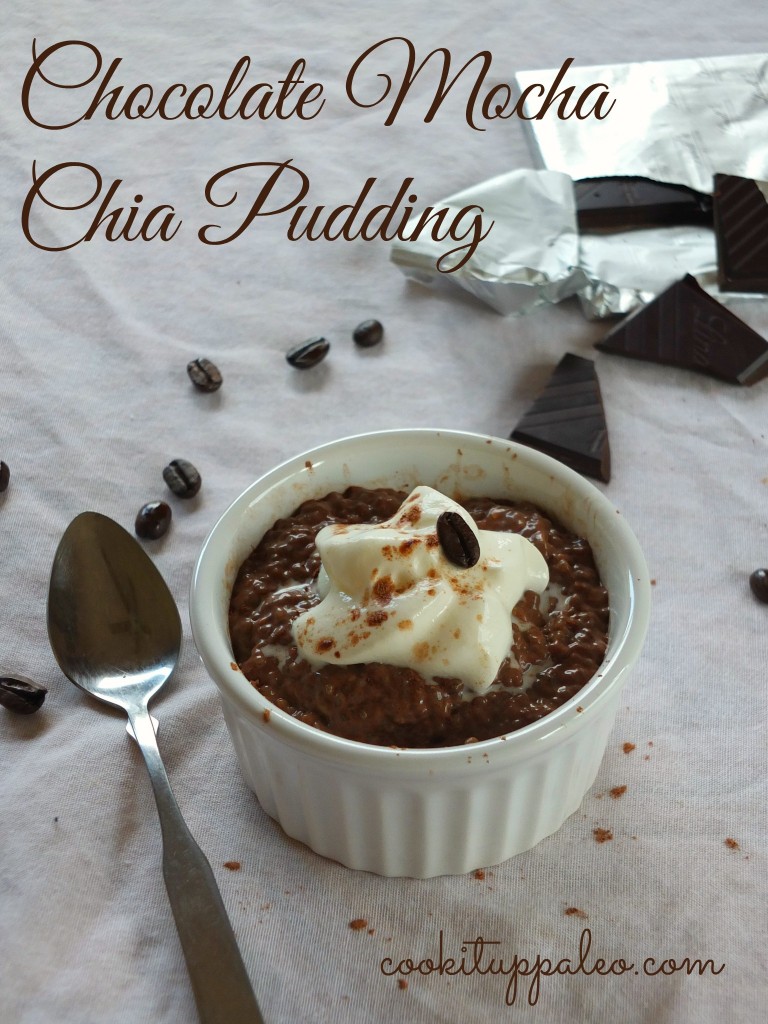 I love coffee.  I may have an issue.  I have loved coffee ever since I was a cute little 7-year old asking,"Mommy, can I have some cofffeeee?" Of course, back then I would pretty much drink milk and sugar flavored with a few drops of coffee.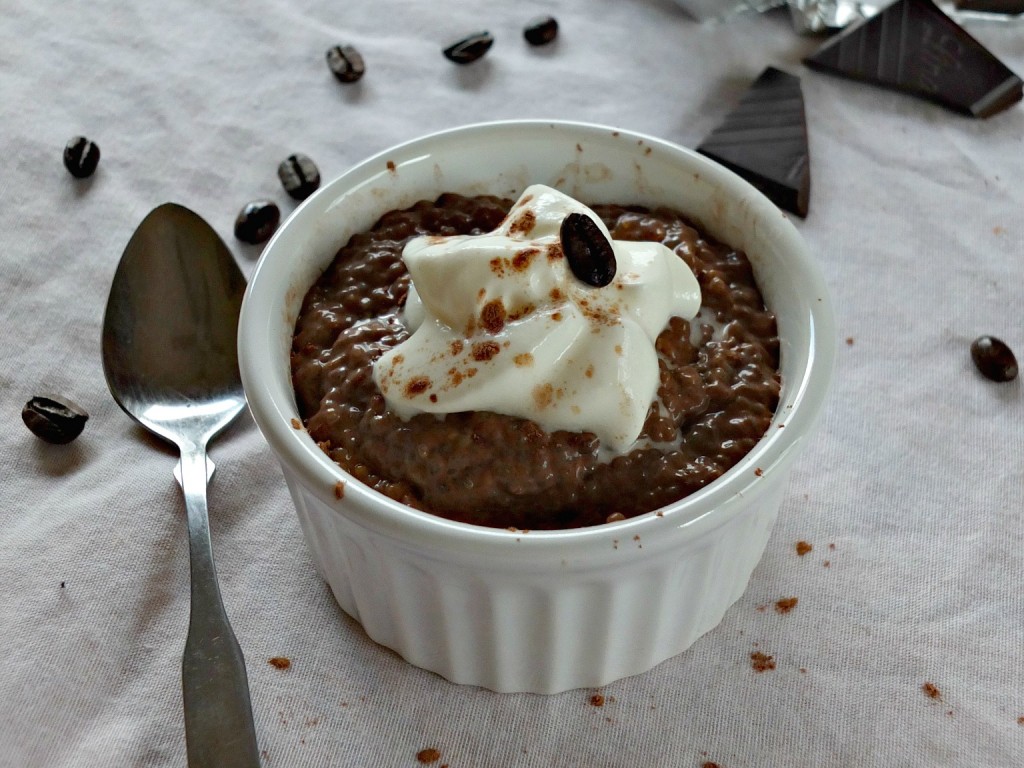 Now, I am a little more hard-core.  I like my coffee organic, freshly ground, double-strength, and black.  Delicious.  I can't drink too much though because I get kinda hyper.  As in: "HI!! How are YOU today??!!! I am WONDERFUL!!!"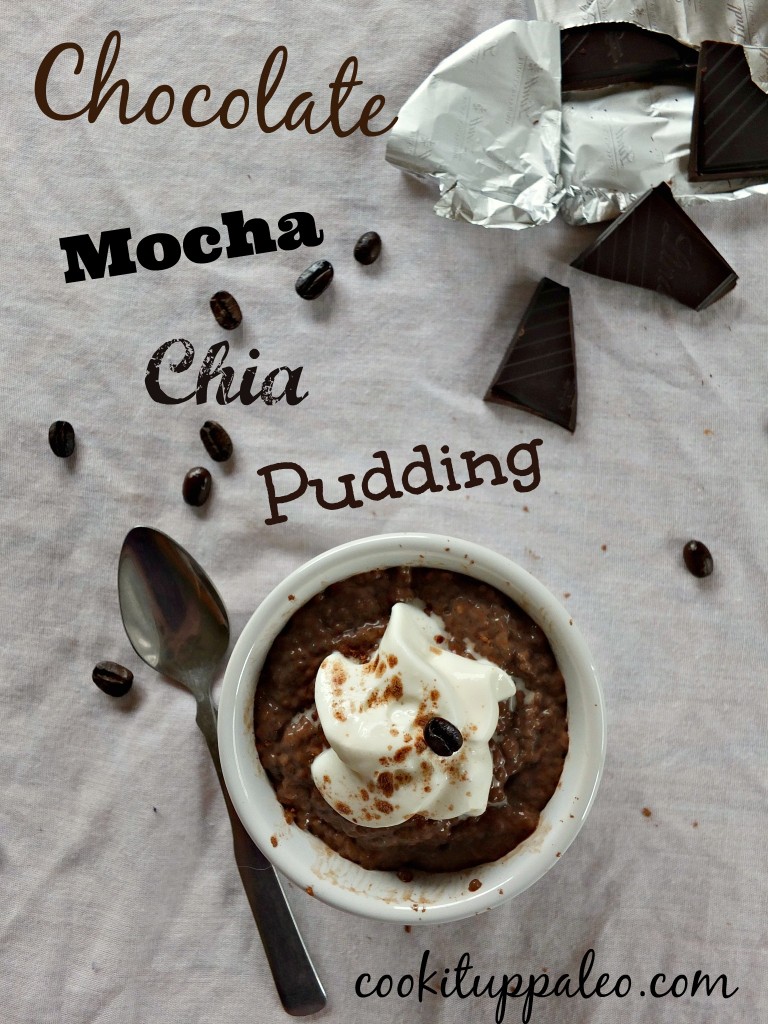 My other pseudo-healthy vice is chocolate.  Very dark chocolate.  I love to make my own unsweetened hot chocolate a lot more often than I should.  I thought it the natural thing to mix the two and add in some coconut milk and chia seeds.
The results was this amazing pudding, which is a great hot weather-friendly sub for your morning coffee.  It's chocolatey, coffee-y, creamy, and delicious.  It's also really simple to make.
My mom pronounced this an instant winner, and obligingly polished it off.  It's really, really good.
Recipe Notes:
There are really two ways to make this pudding: You can let it sit on the counter for 15 minutes like in the recipe, or you can mix it up at night and stick it in the fridge overnight.  All you have to do in the morning is consume it.
To make the coffee for this recipe, I used the ratio of 2 tablespoons ground coffee to 1 cup water.
I used liquid stevia extract in this recipe to keep sugar low, but feel free to substitute 1 tablespoon pure maple syrup if stevia's not your speed.
[Tweet "I want to make this Chocolate Mocha Chia Pudding – a delicious and energizing breakfast or dessert!"]
Shared at Fat Tuesday, Fight Back Friday, Real Food Friday, Naturally Sweet Tuesdays
*Disclosure: I may receive compensation if you buy products through the links in my blog posts.  I do not link to products I would not personally buy and use myself.  Thank you for your support.
Chocolate Mocha Chia Pudding
Author:
Prep time:
Cook time:
Total time:
Ingredients
strong coffee – 3/8 cup
canned full-fat coconut milk – 3/8 cup
chia seeds – 3 tablespoons
cocoa powder – 1 tablespoon
liquid stevia extract – 4-5 drops
Instructions
Mix all ingredients together in a small bowl. Let sit on the counter for 15-20 minutes. Devour.