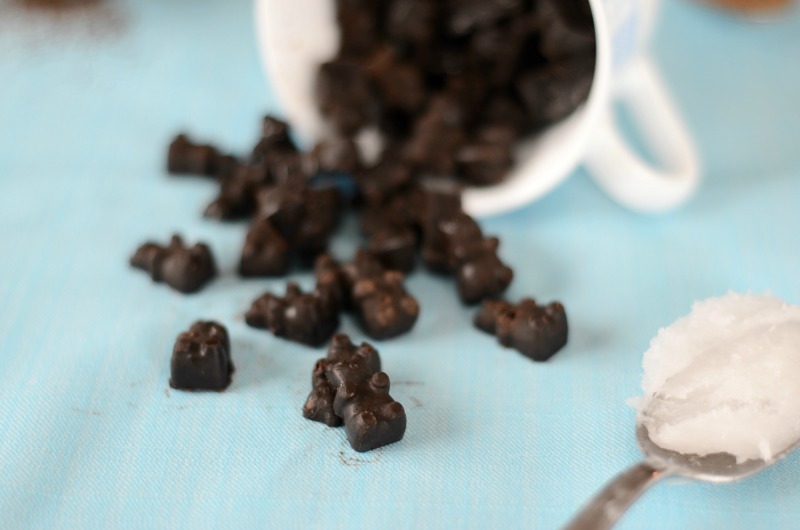 Once upon a time, I bought a gummy bear mold with intentions to make homemade gummy bears.  But when the mold came I realized I had no gelatin.  But I'd already spent a whopping $10.89 of my hard-earned cash, so I had to do something with this mold while I waited for my Vital Proteins gelatin to arrive.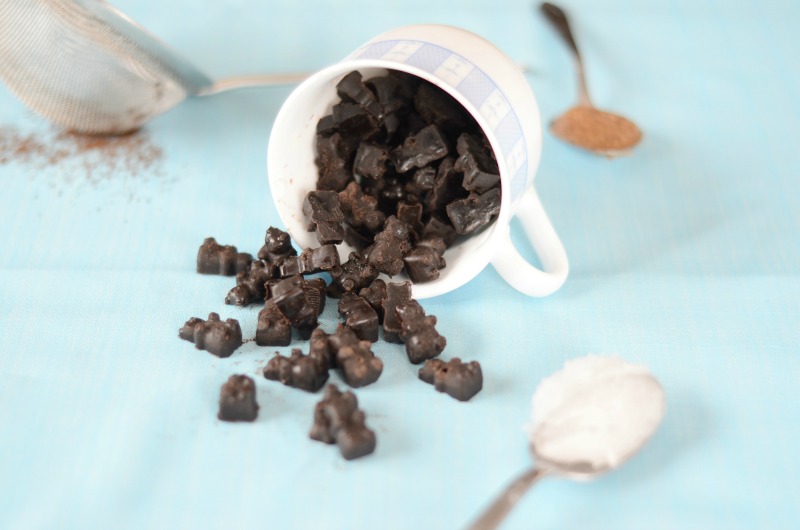 And because chocolate fixes everything (or something like that), I knew this problem could be solved with some chocolate fat bombs.  So I painstakingly calculated how much fat bomb batter I would need to make to fill each of the 50 bear cavities, and set to work.  Either I stayed up too late last night (I did; 1 am) or I am paying the price for not doing math my senior year of high school (didn't need to; did trig as a junior).  Because the recipe actually made 150 mini bears! Actually the recipe probably makes more like 200 but I got sick of filling molds….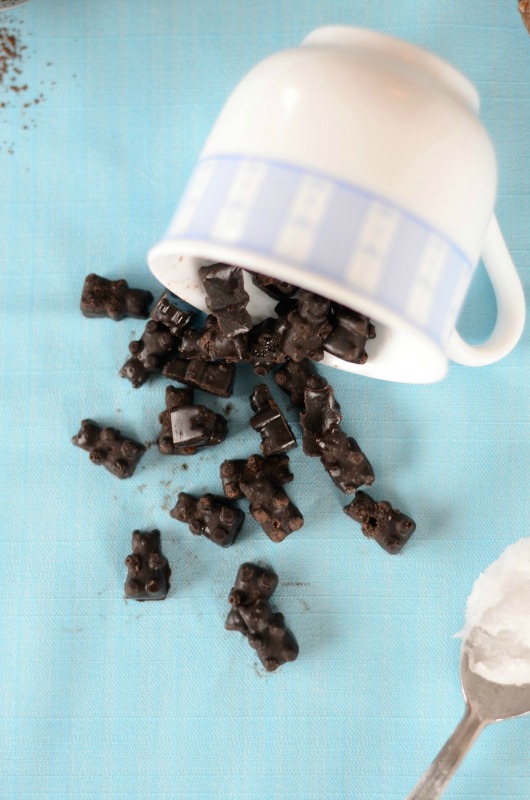 So now I have #chocolatefatbombsfordayzzz.  But I'm not complaining, because these are seriously delicious.  I was still hungry this morning after eating 2 fried eggs, so I ate a few of these and they've kept me satisfied for hours.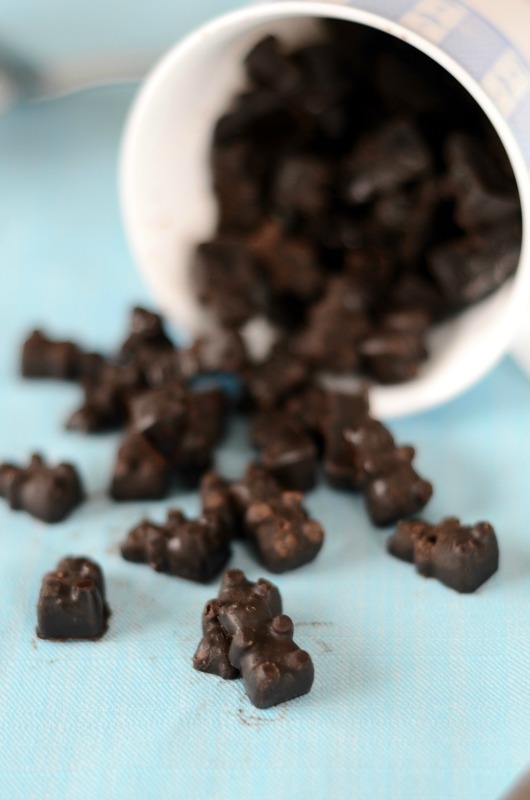 I recommend that you get a gummy bear mold; not just for this recipe but for the gummy bears that I will eventually make when I get my gelatin!


Chocolate Coconut Oil Fat Bombs
Instructions
In a bowl, combine all ingredients and mix well.
Spoon into gummy bear molds (will have to do in batches) or other mold of choice.
Freeze until set and pop out of molds.
Store in an airtight container in the fridge.
Nutrition Information
Serving Size:
1/25 of recipe (6 bears)
Calories:
64
Fat:
6.7 g
Saturated fat:
4 g
Unsaturated fat:
2.7 g
Trans fat:
0 g
Carbohydrates:
1.8 g
Sugar:
0.9 g
Sodium:
16 mg
Fiber:
0.6 g
Protein:
0.5 g
Cholesterol:
0 mg