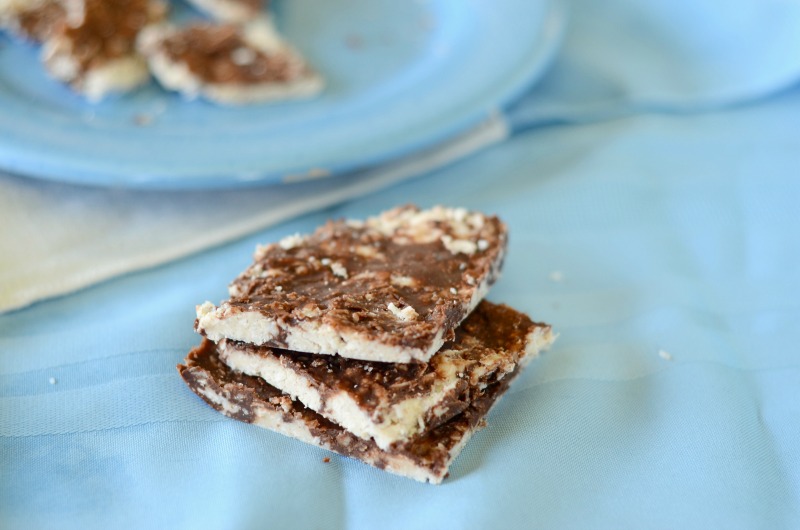 The more collagen I buy or get sent, the more amazing uses I keep thinking for it! I've done protein bars, protein waffles, and even protein pancakes. But the thing that I've never done is this (drumroll please…) protein CANDY!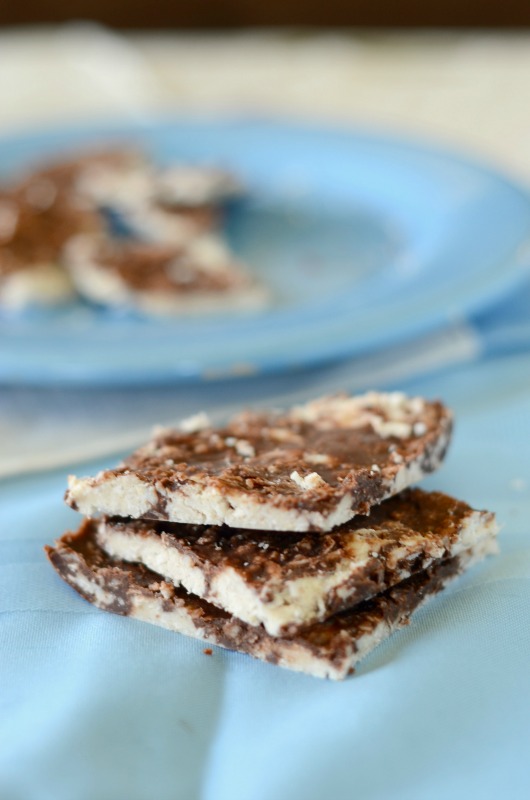 Protein candy? How is that even a thing? Well, when you consider that most protein bars on the market are basically as good for you as a candy bar is, then you'll realize it's been a thing since the 1960s. (The first energy bars were actually called Space Food Sticks. So there's your random fact for the day.)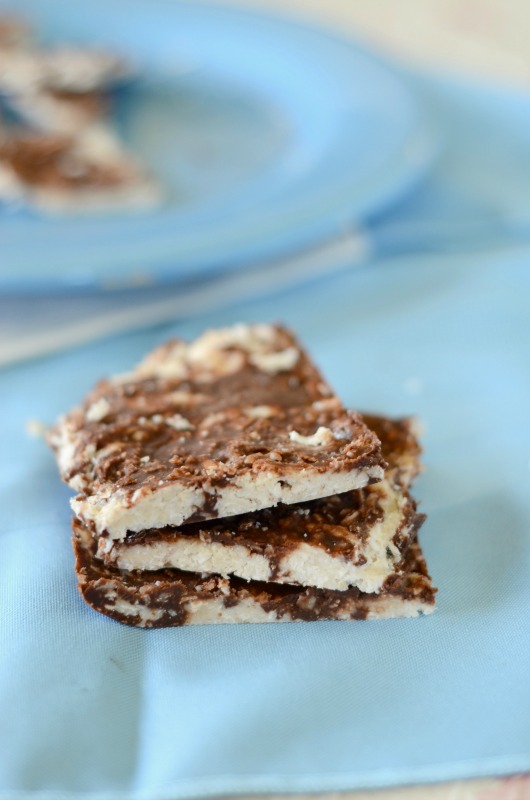 But that's not the kind of candy I mean; I'm talking about HEALTHY candy that just happens to taste like a Mounds bar and has 7 grams of protein per serving! This bark is crunchy, coconutty, sweet, and full of nutrition! Take that, Space Food Sticks!

Chocolate Coconut Protein Bark
Ingredients
Coconut layer:
Chocolate layer:
Instructions
Coconut Layer:
In a mixing bowl combine all coconut layer ingredients and mix well.
Press into the bottom of an 8"x8" glass baking dish and pop in the freezer.
Chocolate layer:
Melt together all chocolate layer ingredients.
Pour over coconut layer and freeze until hard.
Break into pieces.
Nutrition Information
Serving Size:
1/8 of recipe
Calories:
313
Fat:
30 g
Trans fat:
0 g
Carbohydrates:
7 g
Sugar:
2 g
Sodium:
8 mg
Protein:
7 g