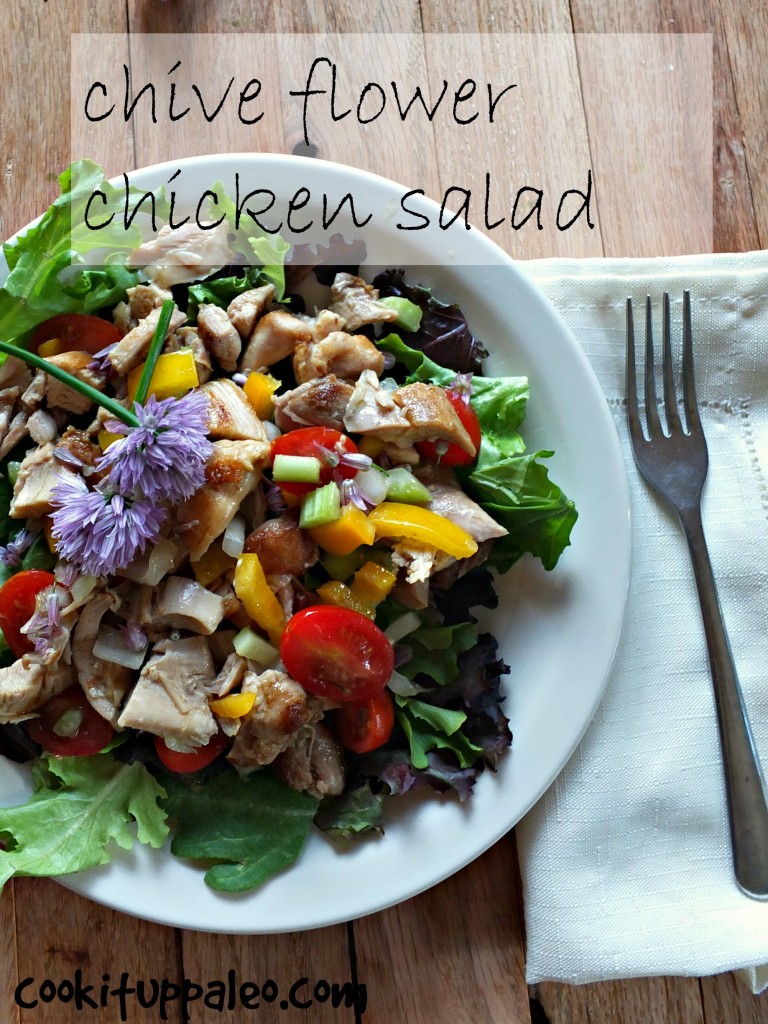 This recipe is all about summer.  Warm sunshine, birds chirping. Fresh veggies.  Vibrant colors.  A crisp, cool salad is just perfect.  When the weather warms up, I really start craving fresh produce.  I eat it every day, every meal, every snack.  Just so delicious.  It's amazing how when you start eating real food how delicious things like peppers and carrots taste.  So yummy.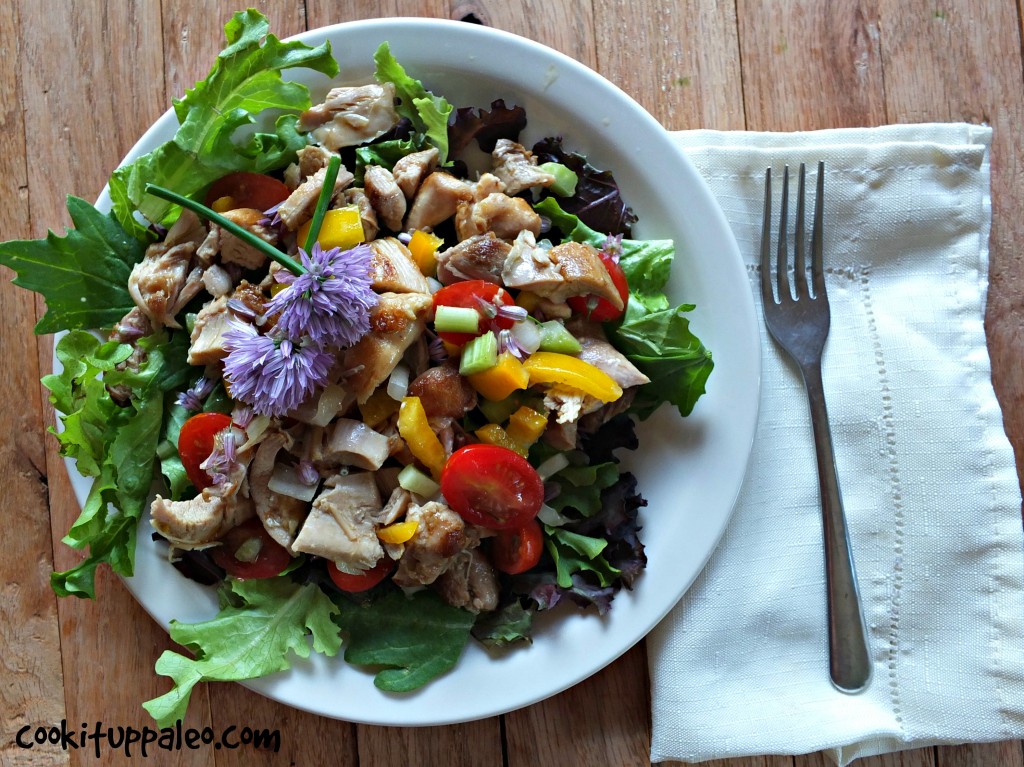 I was working in the garden with my mom the other day (read: Mom was working in the garden, I was standing and looking picturesque amongst the plants) and I noticed the chives in full bloom.  I seemed to recall that chive flowers were edible, but I wasn't sure.  So I started eating some, and they tasted pretty good.  Then the idea for this salad just popped into my head! What a wonderful way to add a new color (more nutrients!) to a salad!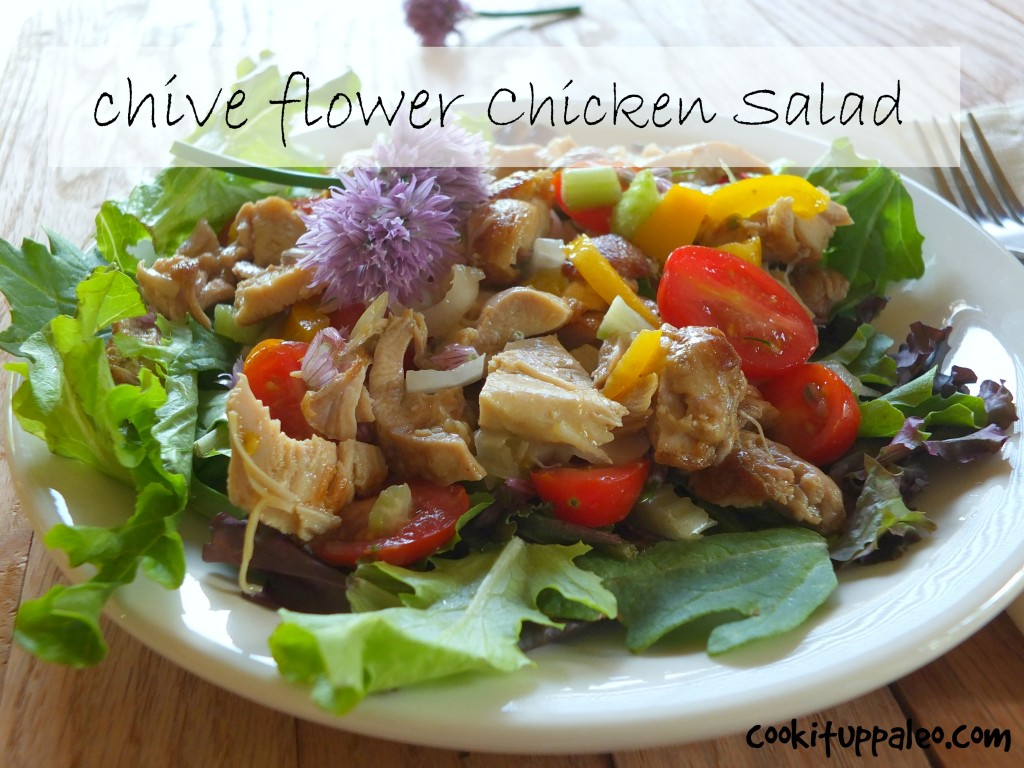 And because this salad is all about real, fresh food, here's a picture of one of our little friends: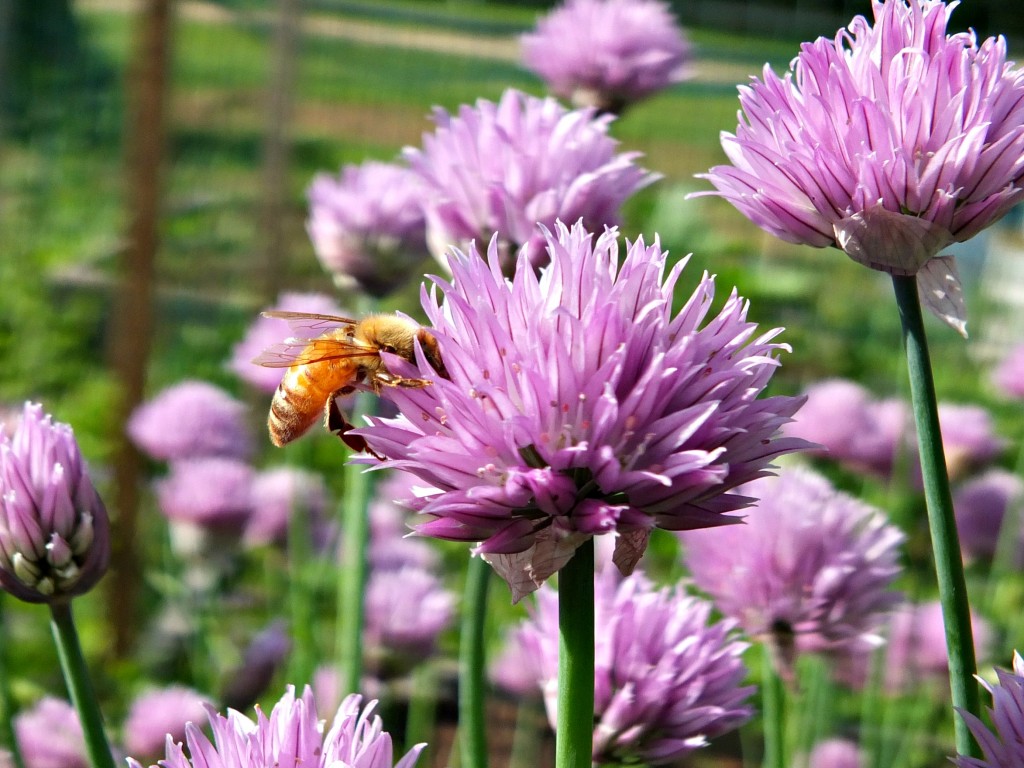 Isn't he cute??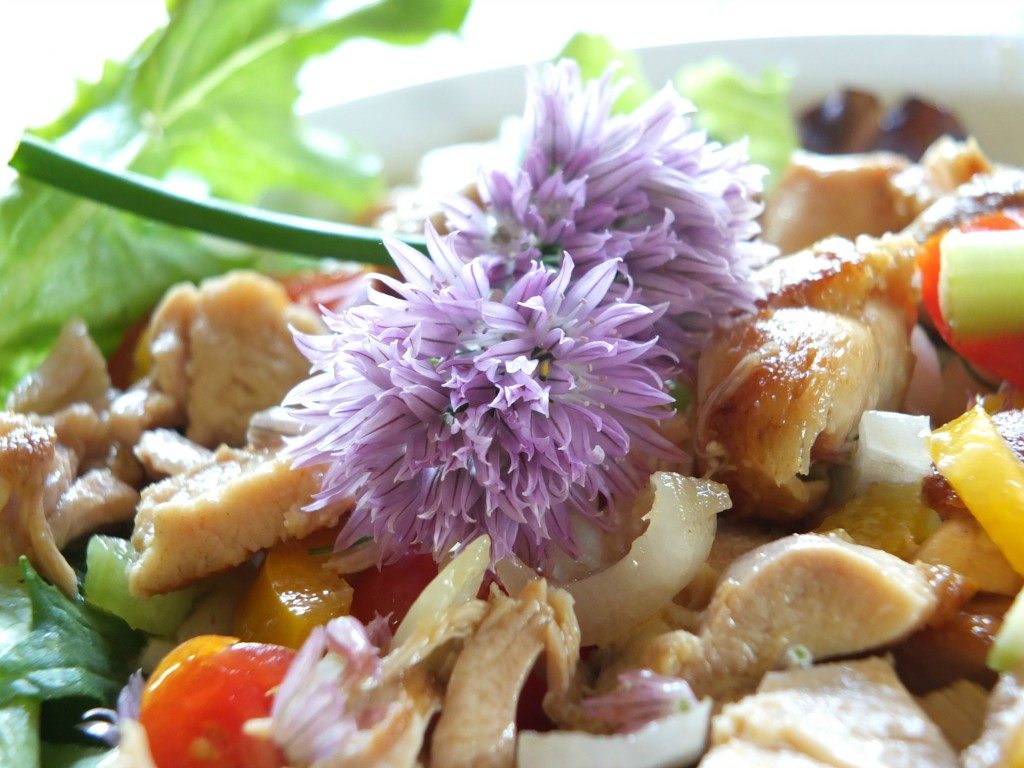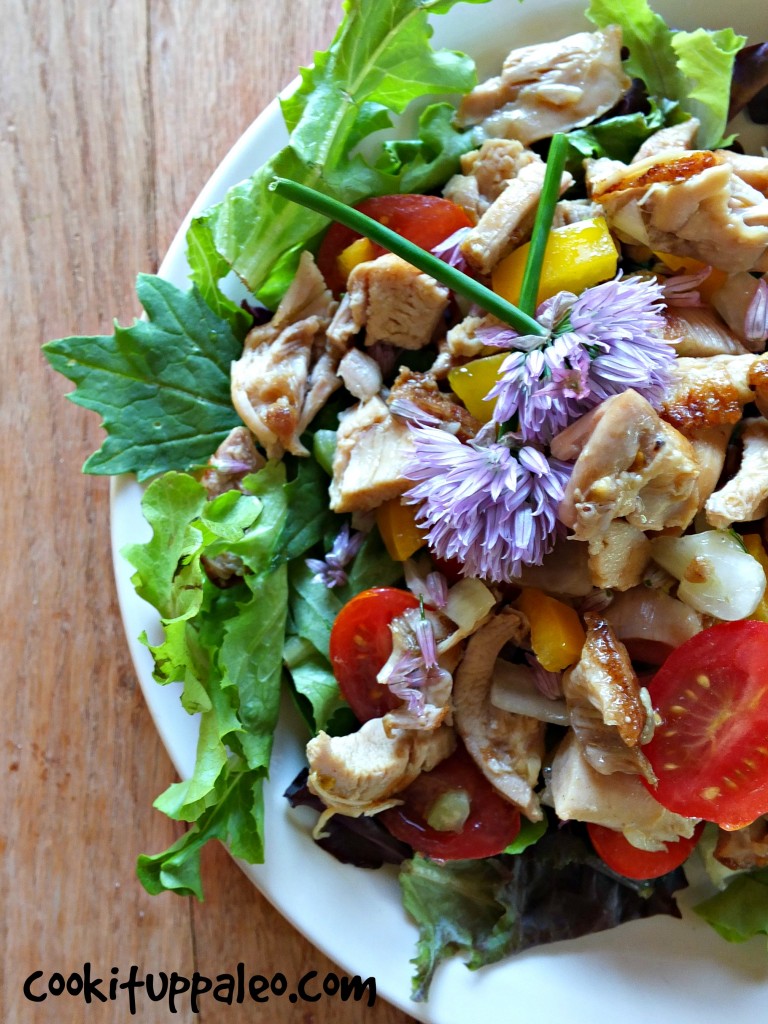 Ready to get cooking??
Recipe Notes:
You can cook the chicken thighs in multiple ways.  I chose to cook mine in a skillet, but you can also bake or poach them.
To prepare the chive flowers, first make sure that your flowers are organic/not sprayed with any chemicals or weird stuff.  Then just pick the flowers and pluck the little individual flowers from the big flowers.  Use the little ones in the salad; no additional preparation needed.
You can use regular chives instead of flowers, but I thought the flowers were fun.
[Tweet "Put chive flowers to use with this crisp, fresh chicken salad!"]
This recipe is shared at these amazing link parties: Fat Tuesday, Fight Back Friday, Naturally Sweet Tuesday, and Pennywise Platter.
Chive Flower Salad With Chicken
Ingredients
chicken thigh - 2 cups chopped cooked
celery - 2 ribs, chopped
onion - 1/2 cup chopped
grape tomatoes - 1/2 cup halved
yellow pepper - 1 medium, chopped
chive flowers - 1/4 cup
extra-virgin olive oil - 2 tablespoons
white wine vinegar - 2 tablespoons
salt - to taste
salad greens - 3-4 cups
Instructions
In large bowl, combine the chicken, veggies and chive flowers. Toss. Drizzle on olive oil and vinegar and toss again. Add salt to taste. Serve over salad greens.