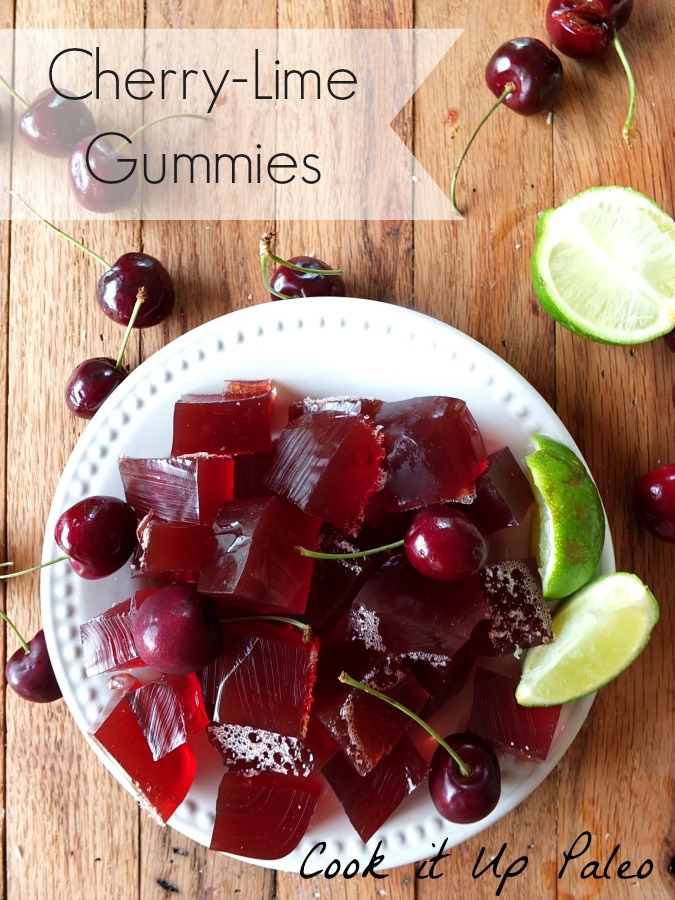 "Don't put things in the ice tray to cool!" My dad said for the hundredth time regarding my habit of placing hot dishes in the ice tray of our automatic ice maker so they would cool quickly. I nodded my assent and murmured my apology.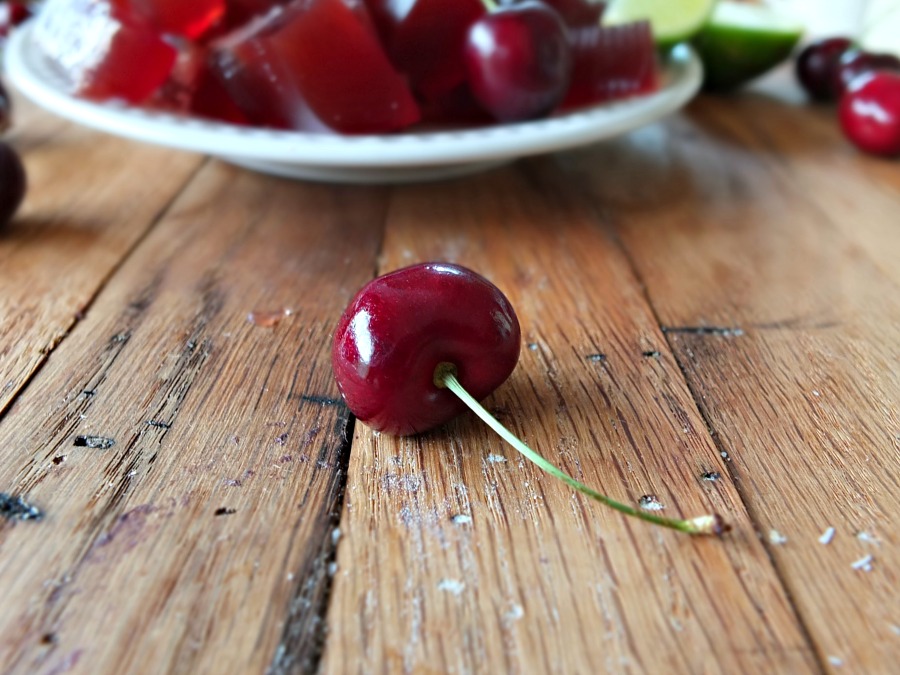 But then I made these amazing gummies. The red liquid amazingness was all mixed up with gelatin. I poured it into the glass dish. I knew it would firm up quickly if I put it in the ice tray of our automatic ice maker, and then I could take it out and cut up the gummies before my dad got home.  I just had to put it in the ice tray.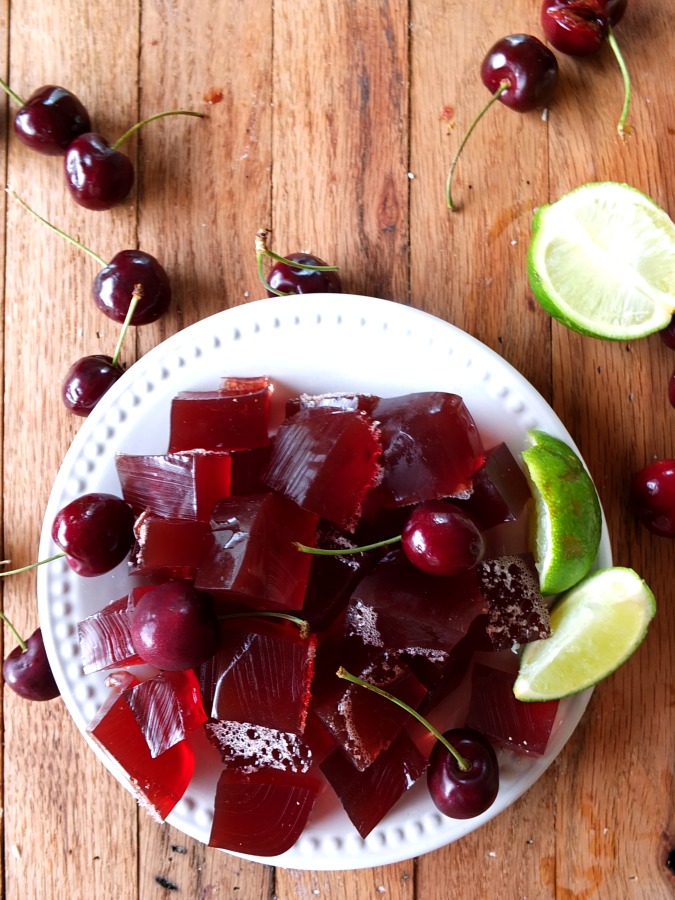 Except I forgot to take it out. I came home from work to find Dad surveying the wreckage that was a direct result of my disobedience: the arm of the automatic ice maker had lowered to release ice, and the arm had gotten stuck deep in the gelatin and was now frozen solid. My gummies were effectively fused to our ice maker.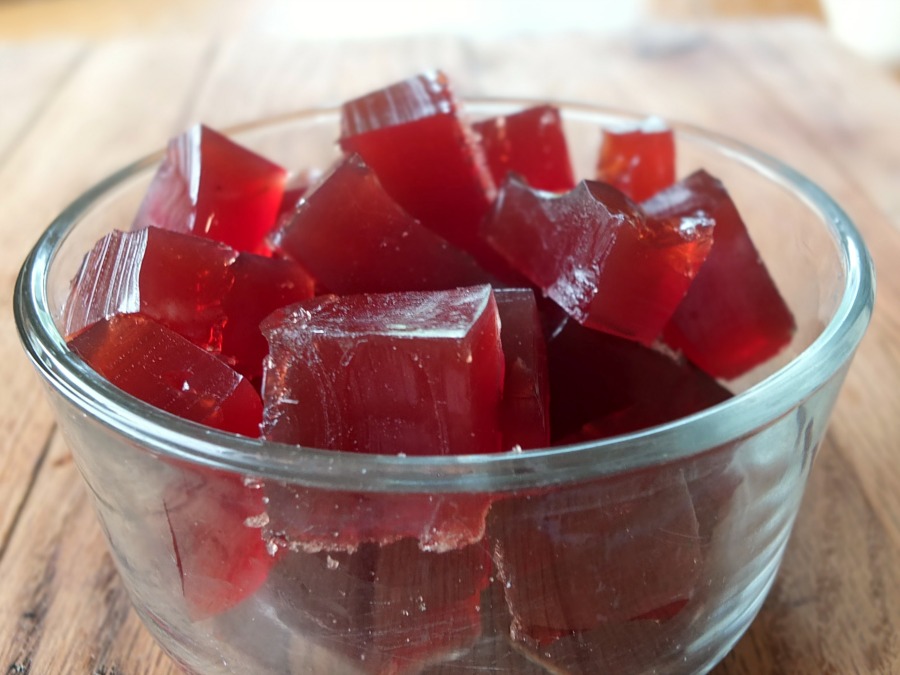 After much prayer, scraping, salt, hot water, and questionable utilization of kitchen cutlery, the ice maker was dislodged from the gelatin. By some miracle our ice maker still worked.
My gummies were completely ruined. I remade them for the post because they are so delicious, but this recipe is not only great because it's amazing, but because it taught me to listen to my dad!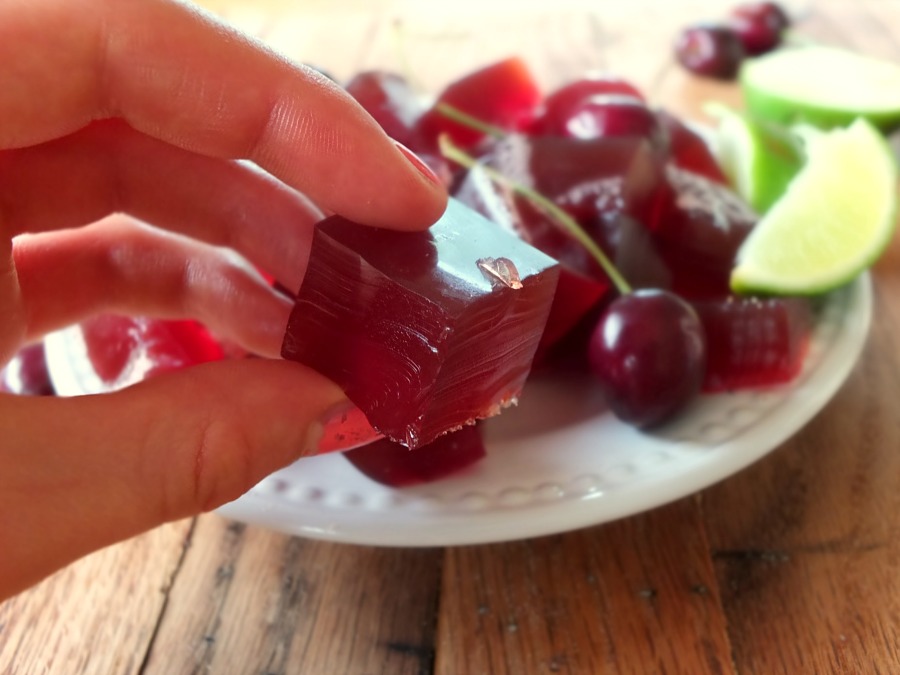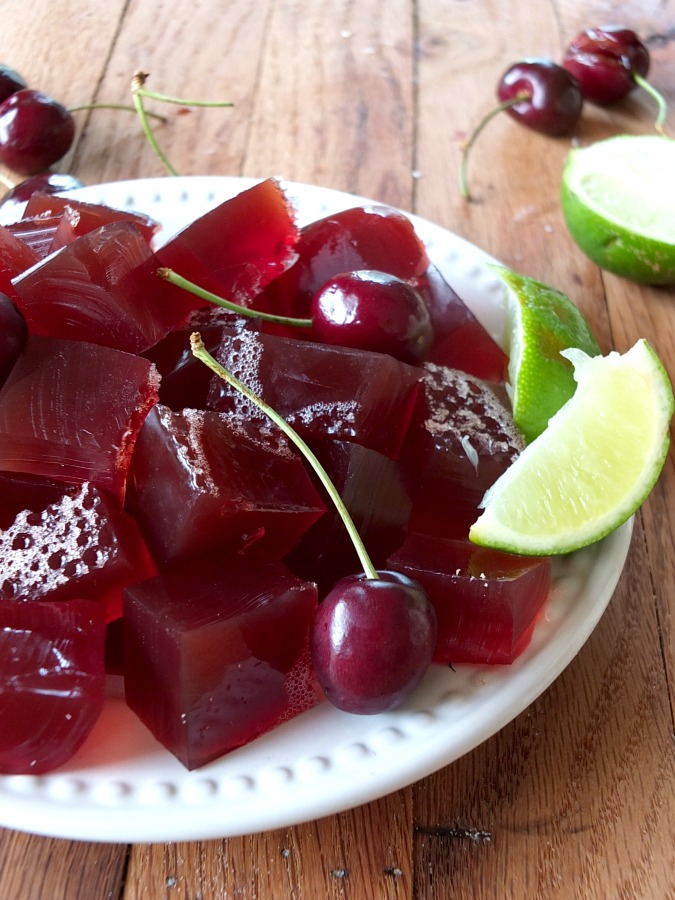 Don't forget to get yourself some amazing grass-fed gelatin for this recipe!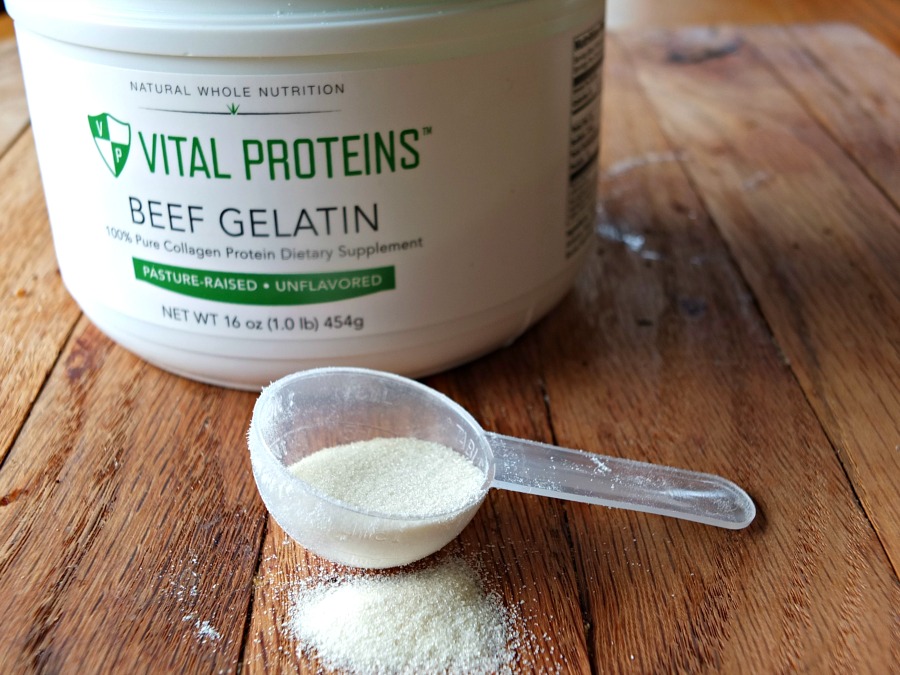 Cherry juice is really good for joints and sleep! Read more here.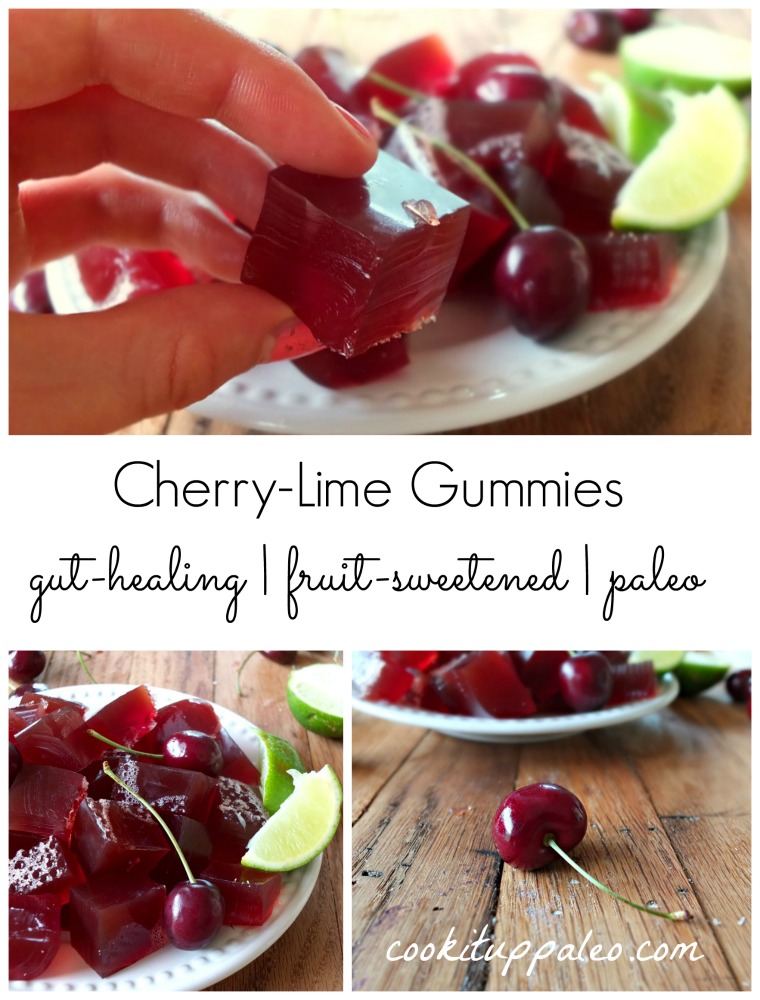 Shared at Fat Tuesday, Allergy-Free Wednesday, Paleo AIP Recipe Roundtable
Cherry Lime Gummies
Author:
Prep time:
Total time:
Ingredients
unsweetened organic cherry juice – 1-1/2 cups
lime juice – 2 tablespoons
water – 1/3 cup
unflavored gelatin – 1/3 cup
Instructions
Combine the juices and bring to a boil over high heat.
Meanwhile, dissolve the gelatin in the water.
Remove the juice from the heat as soon as it reaches a boil. Whisk in the gelatin.
Pour into a glass loaf pan and chill until set or freeze for 30 minutes or so.