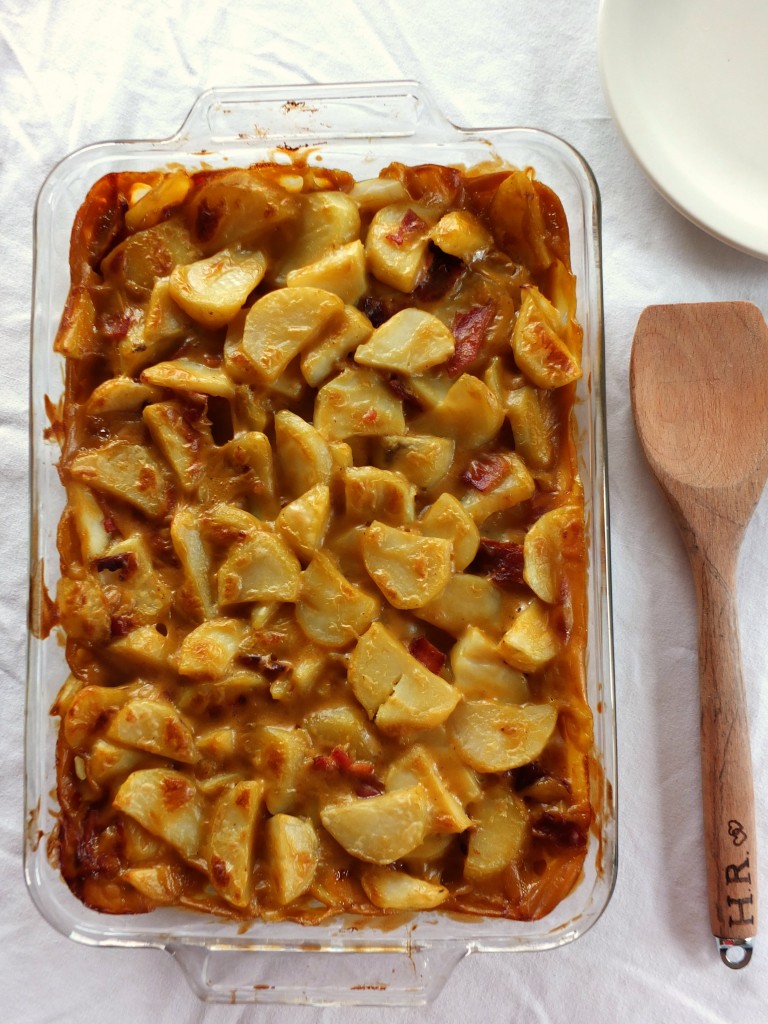 Up here in the Midwest, we love food.  We especially love eating food with friends.  The average joe's paridise up here is a nice big potluck.  And the most favored food here? Cheese, of course.  You know you're in the Midwest when you find a huge dish of cheesy potatoes at every potluck, get-together, and party.  Everything is an excuse for cheesy potatoes.
I have always really loved cheesy potatoes.  There are many variations on the base recipe, but it usually involves lots of potatoes plus process cheese and canned cream of mystery soup.  Yum yum.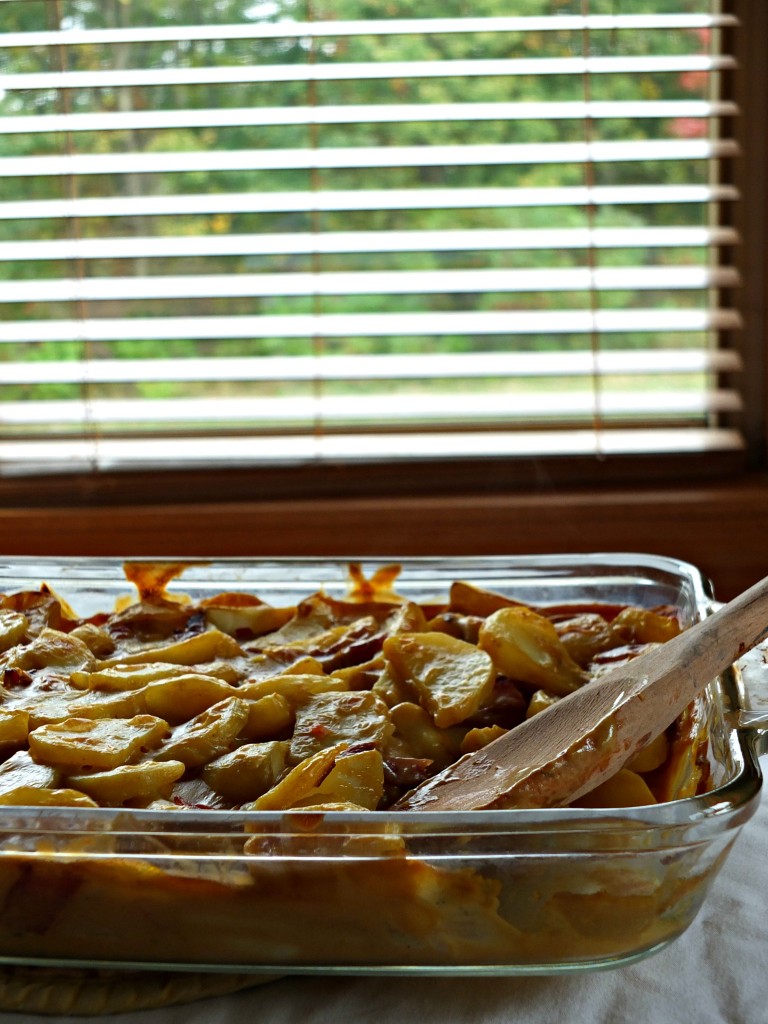 This dairy free cheesy potato casserole recipe is a salute to my Midwestern heritage with a healthy twist.  I wanted to have a creamy, pure-comfort-food kind of dish that I could make and serve at Thanksgiving and bring to parties.  This recipe fits the bill.  It's so creamy, and it really brings me back to my younger days, when I ate potato cheese casserole with abandon every chance I got.
This recipe could very easily be made autoimmune protocol friendly by using white yams.
Shared at Allergy-Free Wednesday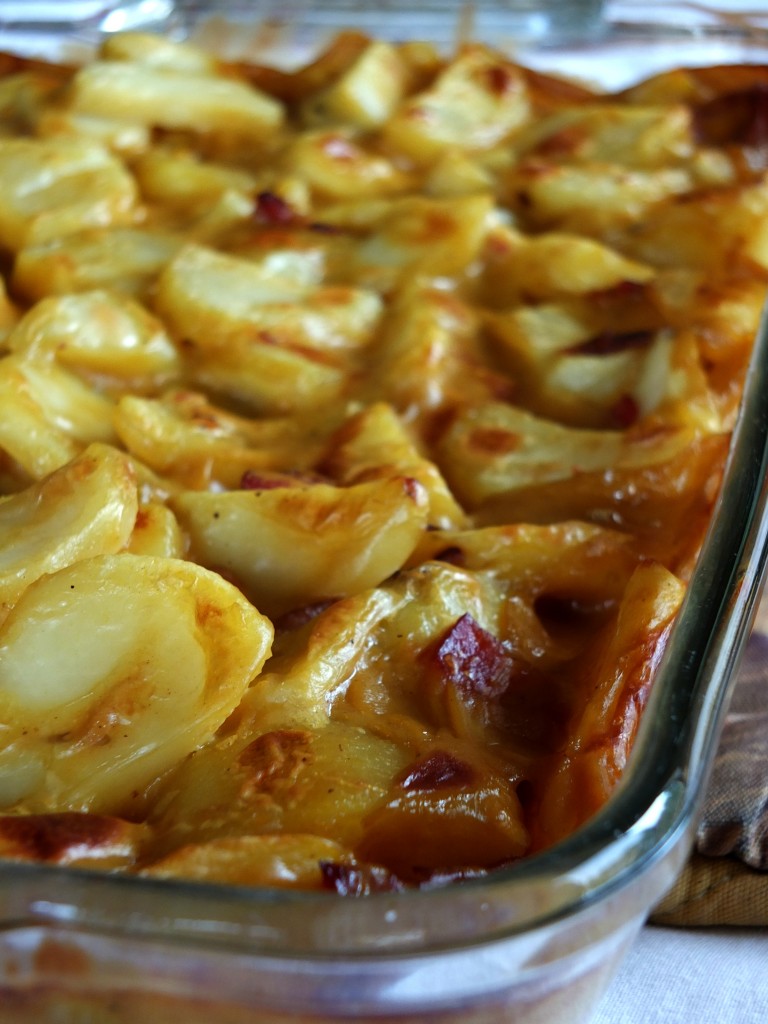 "Cheesy" Potato Casserole (Dairy-Free, AIP option)
Recipe Type
:
Vegetable Side
Author:
Prep time:
Cook time:
Total time:
Ingredients
potatoes or white yams for AIP option – 3 pounds, peeled and sliced
bacon – 10 slices
onion – 1, chopped
garlic – 3 cloves, minced
canned full-fat coconut milk – 1 can
water – 1 cup
carrot – 1/2 cup chopped
salt – to taste
nutritional yeast – 3/4 cup
Instructions
Preheat oven to 350 degrees Fahrenheit.
Reserve 2 cups of the sliced potatoes, and cover the rest with water and bring to a boil. Simmer 5 minutes, drain, and set aside.
In a large skillet, cook the bacon until crisp. Remove bacon and chop up. Add the onion and garlic to the bacon grease and saute until translucent.
Add the coconut milk, water, 2 cups reserved potatoes, carrots, and salt. Simmer 20-30 minutes.
Pour into a blender and add the nutritional yeast. Puree until very smooth.
Place the parboiled potatoes in a 9 inch by 13 inch glass baking dish and pour the sauce over. Add the chopped cooked bacon and toss with large spoon to coat everything evenly.
Cover tightly with foil and bake until bubbly, about 45 minutes.
Uncover and broil just until golden brown.