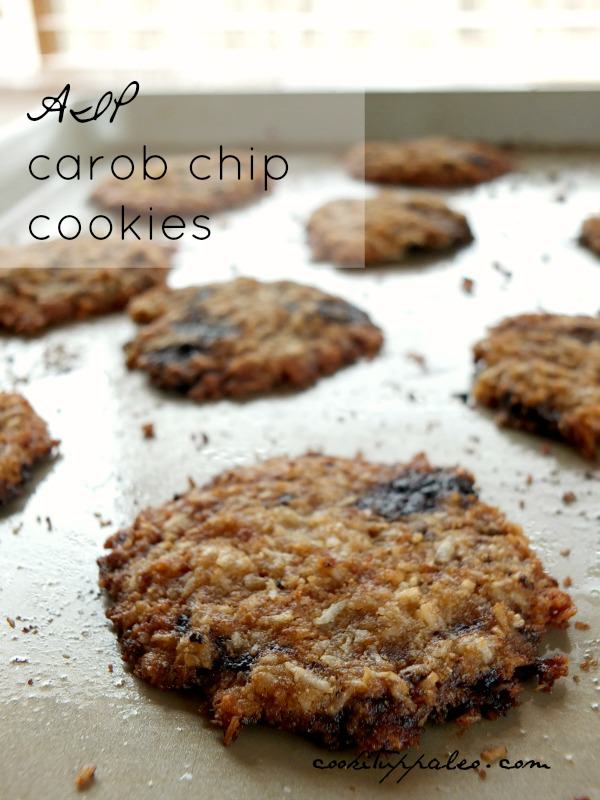 I'm going to be totally honest with you guys.  I don't like carob.  Not that I dislike it in and of itself, but I dislike the fact that it tries to be chocolate.  One Direction will never be The Beatles*, and carob will never be chocolate, even in carob chip cookies.
That said, carob can be really delicious, it just needs the a little help; with the right supporting vocals and some selective audio editing, carob will be having a dance party on your taste buds before you know it.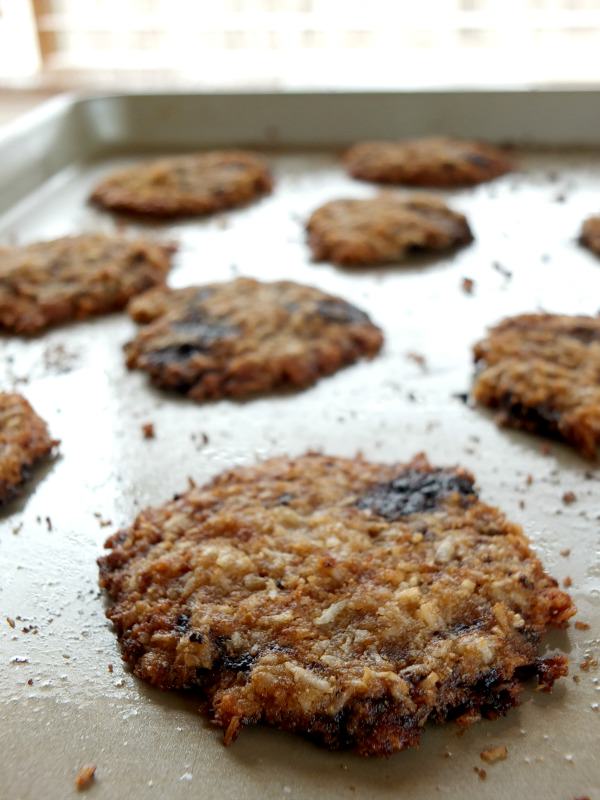 And what better way than to help out a finicky flavor than with tons of coconut? #coconutistheperfectfood
These carob chip cookies are delicious.  Sweet and a bit chewy with some carob-y flavor in the homemade coconut oil chips that isn't overbearing, these cookies didn't last long in our house and they won't last long in yours, either.
*Directioners: Please send your hate mail to cookituppaleo@gmail.com 😉
Shared at Paleo AIP Recipe Roundtable, Flashback Friday
Carob Chip Coconut Cookies (AIP)
Recipe Type
:
Cookies/Bars
Author:
Prep time:
Cook time:
Total time:
Ingredients
Carob Chips:
coconut oil – 1/3 cup
carob powder – 2 tablespoons
coconut palm sugar – 1 tablespoon
pure vanilla extract – 1/2 teaspoon
Cookies:
coconut oil – 1/2 cup
coconut usgar – 1/3 cup
unsweetened coconut flakes – 2/3 cup
coconut flour – 3 tablespoons
arrowroot starch – 2 tablespoons
canned full-fat coconut milk – 2/3 cup
salt – 1/2 teaspoon
baking soda – pinch
Instructions
For Carob Chips:
In a small saucepan, combine the coconut oil, carob powder, coconut sugar, and vanilla. Melt over low heat, whisking to combine.
Pour the mixture onto a cookie sheet or plate lined with parchment paper and freeze for 15 minutes, or until set. Break into "chips".
Cookies:
Preheat oven to 350 degrees Fahrenheit.
Grease a large cookie sheet with coconut oil.
In a large mixing bowl, cream together the coconut oil and coconut sugar together until fluffy.
Stir in the remaining cookie ingredients.
Fold in the the carob chips.
Drop tablespoonfuls of batter onto the cookie sheet and flatten a bit.
Bake for 20-25 minutes.
Let cool completely before removing from pan.