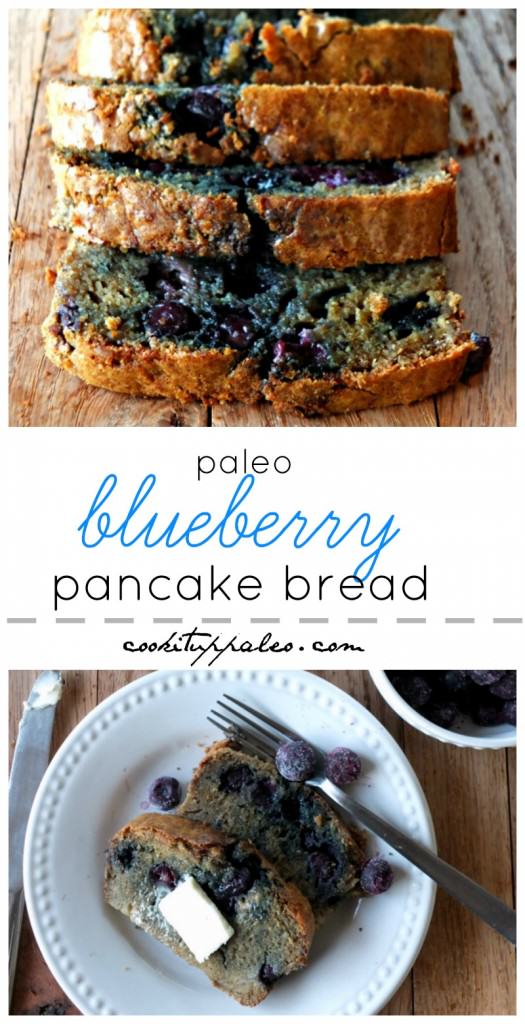 I feel like doing a major happy dance right now.  Why? Because every time my mother goes grocery shopping, she gets fresh berries! In my mind, that means spring is here!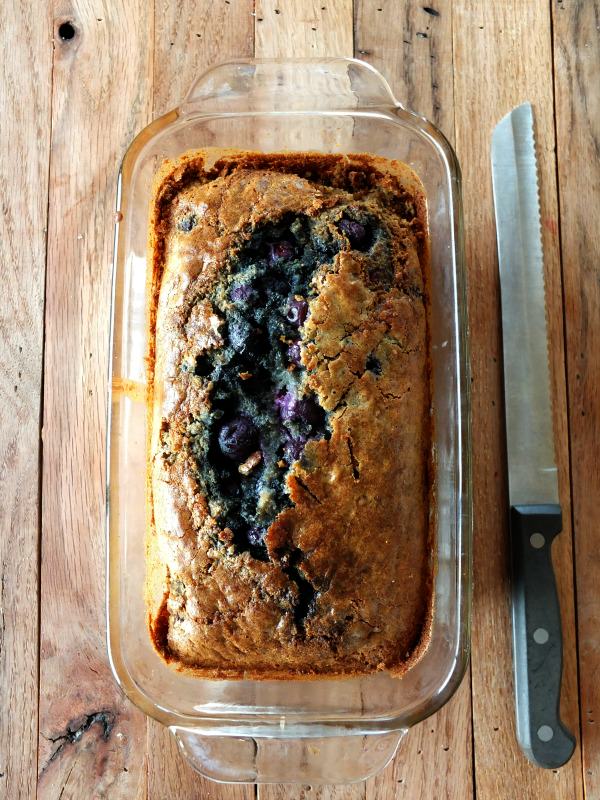 I love cooking with berries.  It's so fun; how else can you add big sweet blue blotches to a loaf of paleo pancake bread? Delicious.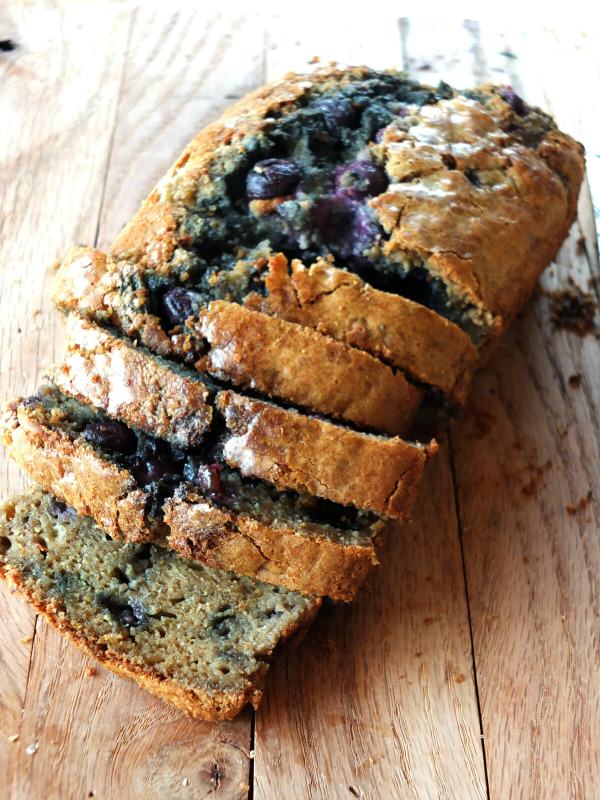 This bread was inspired by a Google search.  I stumbled upon this recipe for a "pancake bread" and I was like, I have to make that paleo!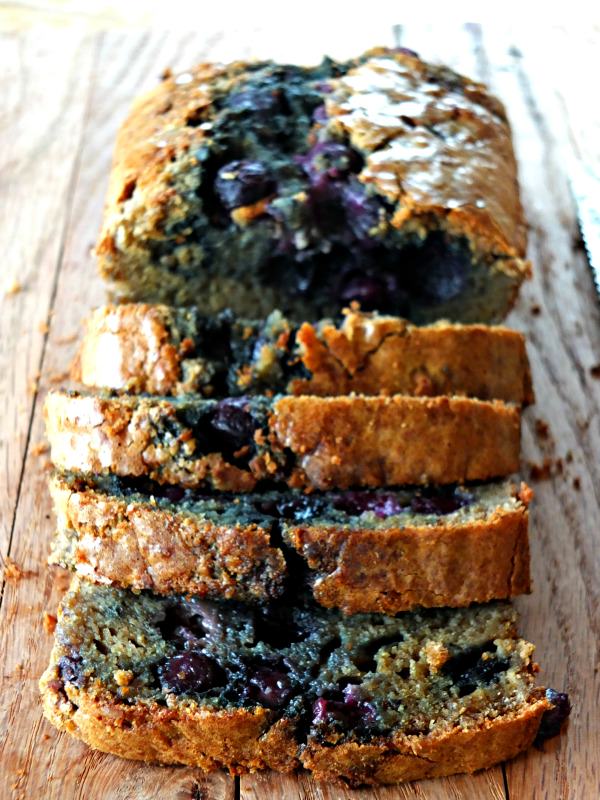 What makes a loaf of bread a "pancake loaf"? Well, it's mostly the texture.  I formulated this recipe to have a pancake-y texture, rather than a bread-y texture (I'm a chemist :P).  The resulting paleo pancake bread is a soft, moist loaf studded with blueberries that is perfect served with butter and a drizzle of maple syrup!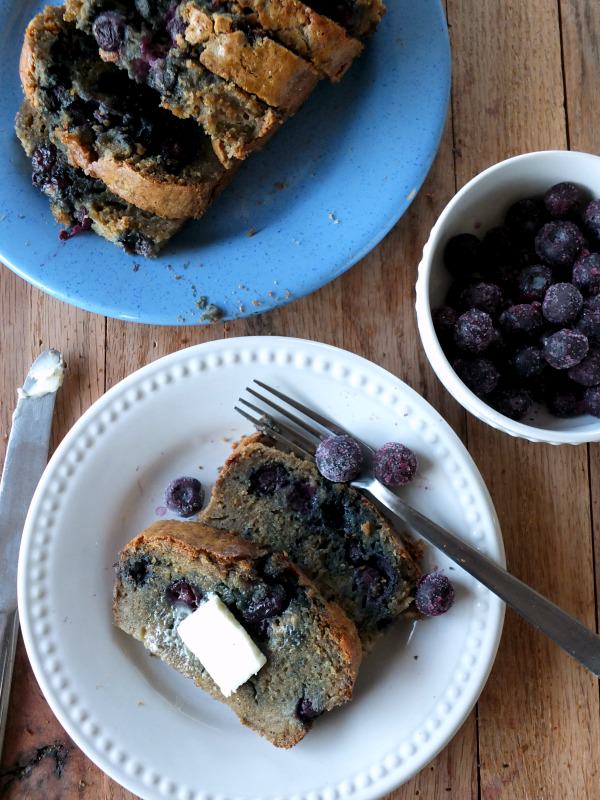 Let the spring brunches begin!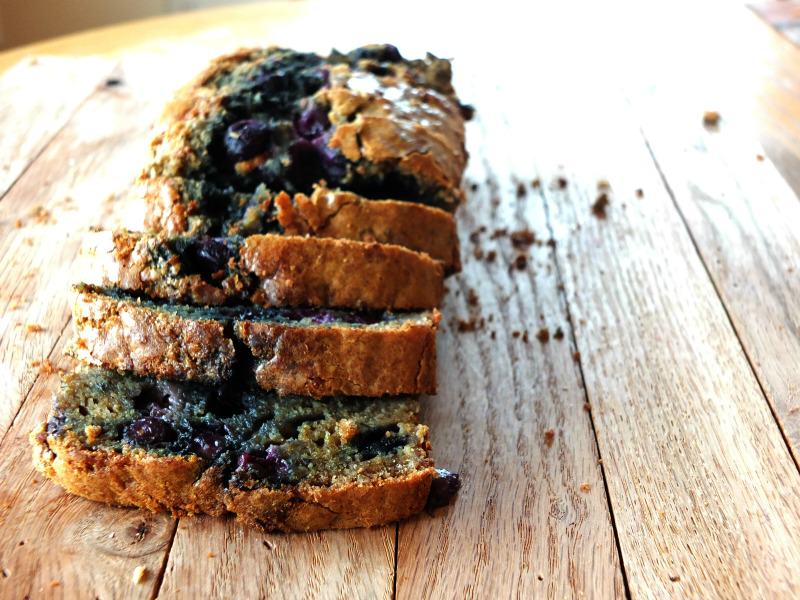 Tigernut flour can be found here.
Shared at Fat Tuesday, Allergy-Free Wednesday, Gluten-Free Wednesday, Lou Lou Girls Fabulous Party
If you buy something through one of the links in my sidebars or posts, I may receive a small commission to support my blogging activities, at no extra cost to you.
Blueberry Pancake Bread (nut-free)
Ingredients
eggs - 3
egg whites - 2
butter or coconut oil - 1/2 cup, melted
canned full-fat coconut milk - 1/3 cup
coconut palm sugar - 1/4 cup
unsweetened applesauce - 1/2 cup
tigernut flour - 1-1/2 cups
tapioca starch - 1 cup
blueberries - 1 cup, fresh or frozen (unthawed)
baking soda - 1/2 teaspoon
Instructions
Preheat oven to 375 degrees Fahrenheit and grease a loaf pan with some coconut oil.
In a large mixing bowl, whisk together the eggs, butter, coconut milk, coconut sugar, and applesauce.
Stir in the tigernut flour and tapioca starch.
Fold in the baking soda and blueberries.
Scoop into the prepared loaf pan.
Bake for 65-70 minutes, or until it passes the toothpick test.
Cool, slice, and serve.