Before we get on to this paleo banana mug muffin recipe from Paleo Mug Muffins, I want to thank all of you that have already purchased Paleo Mug Muffins – 25 fast recipes for all your muffin cravings.  This is the second product I've put out but the only one in over a year and I'm so humbled  and honored by the response that it's received.  Without your support, I wouldn't be where I am today, so THANK YOU!
Paleo Banana Mug Muffin
This is the only recipe in the entire book that is also previously published on the blog.  I decided to still include it in the book because it is really delicious.  I've made it so many times; and it always turns out perfectly; sweet, soft, moist, bready, and amazing! You'll never want any other banana bread.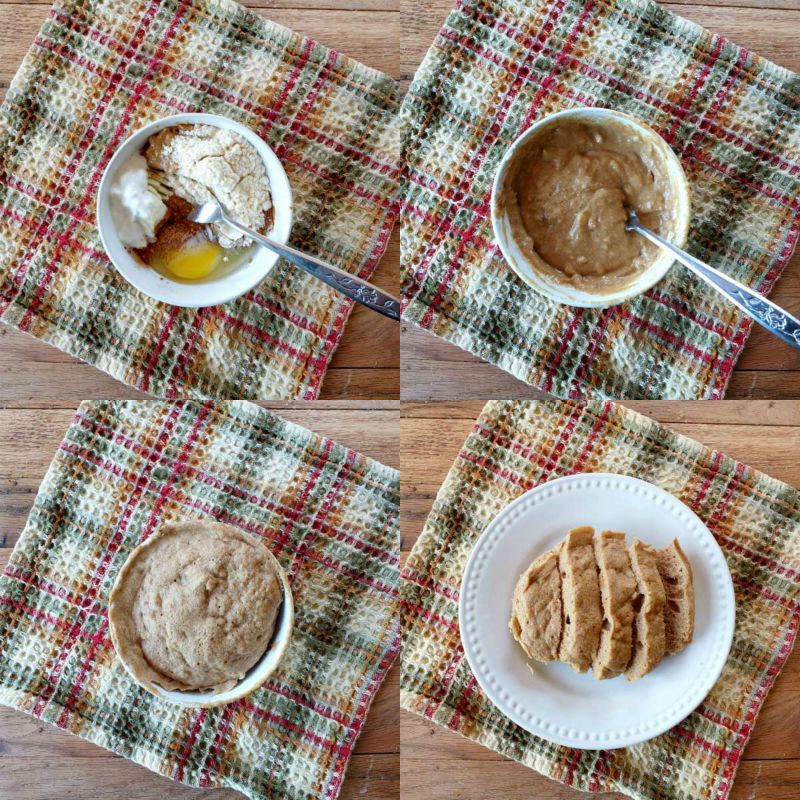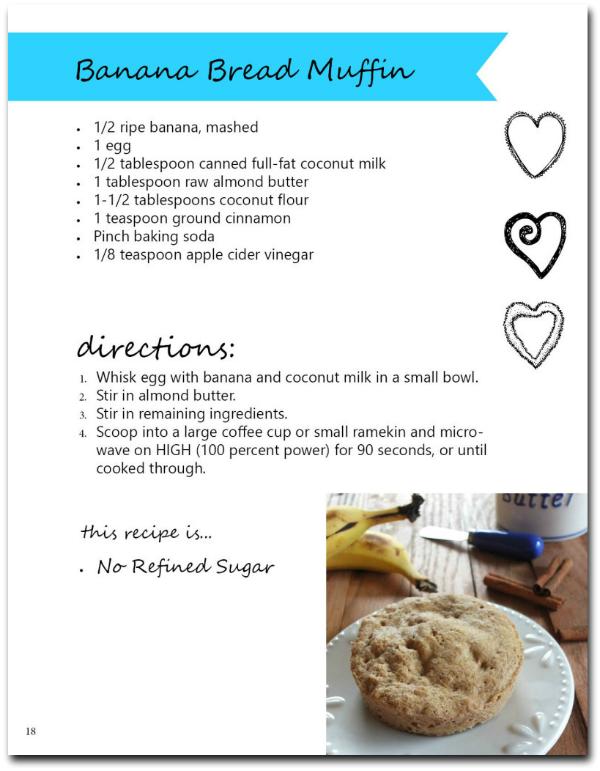 Click HERE to view and print this recipe as a PDF.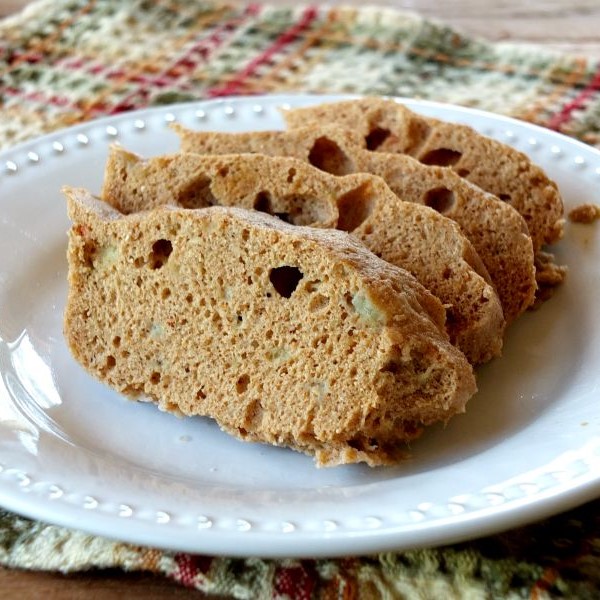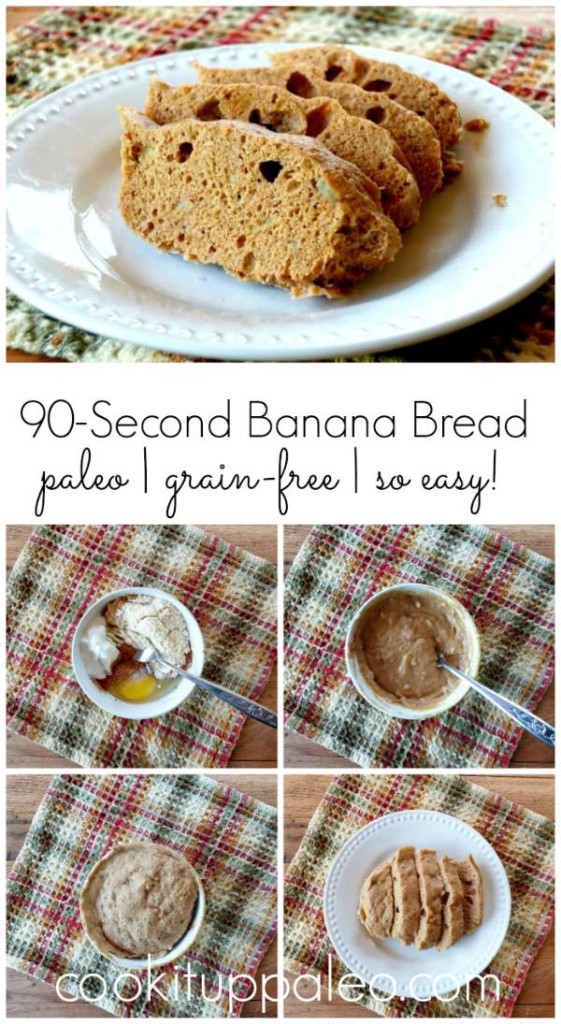 The Table of Contents
Want to know exactly what recipes you're getting in Paleo Mug Muffins ebook? I'm releasing the entire Table Of Contents for the first time!! See below and let me know which one you'd like to try: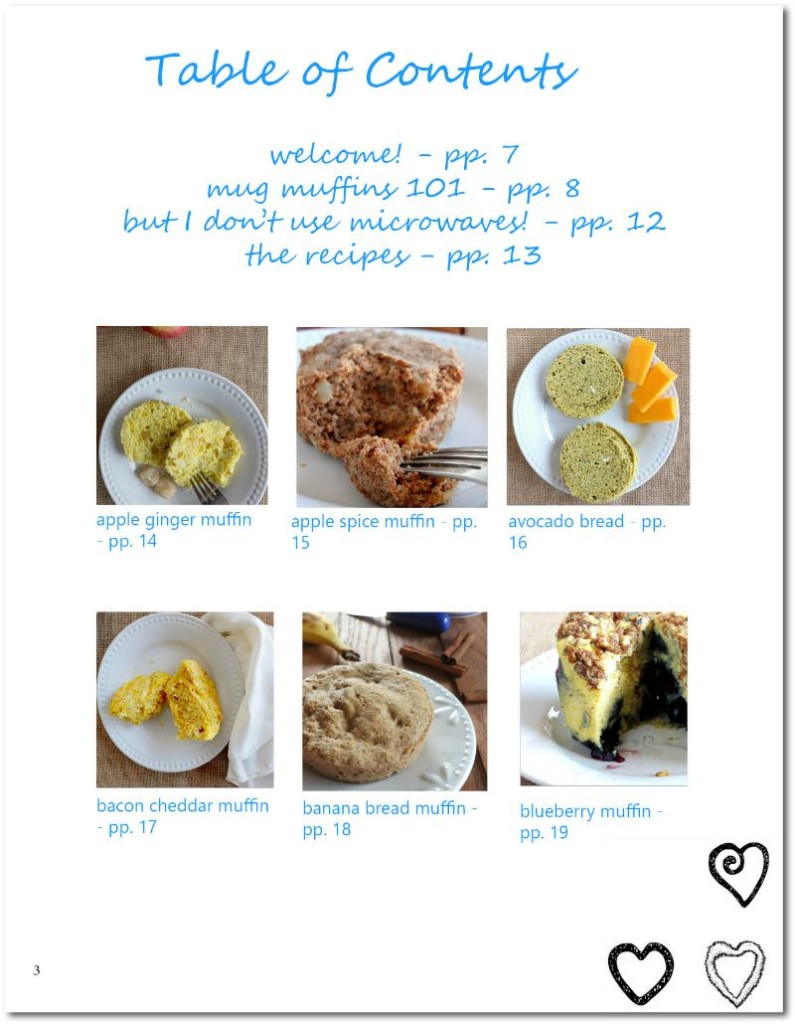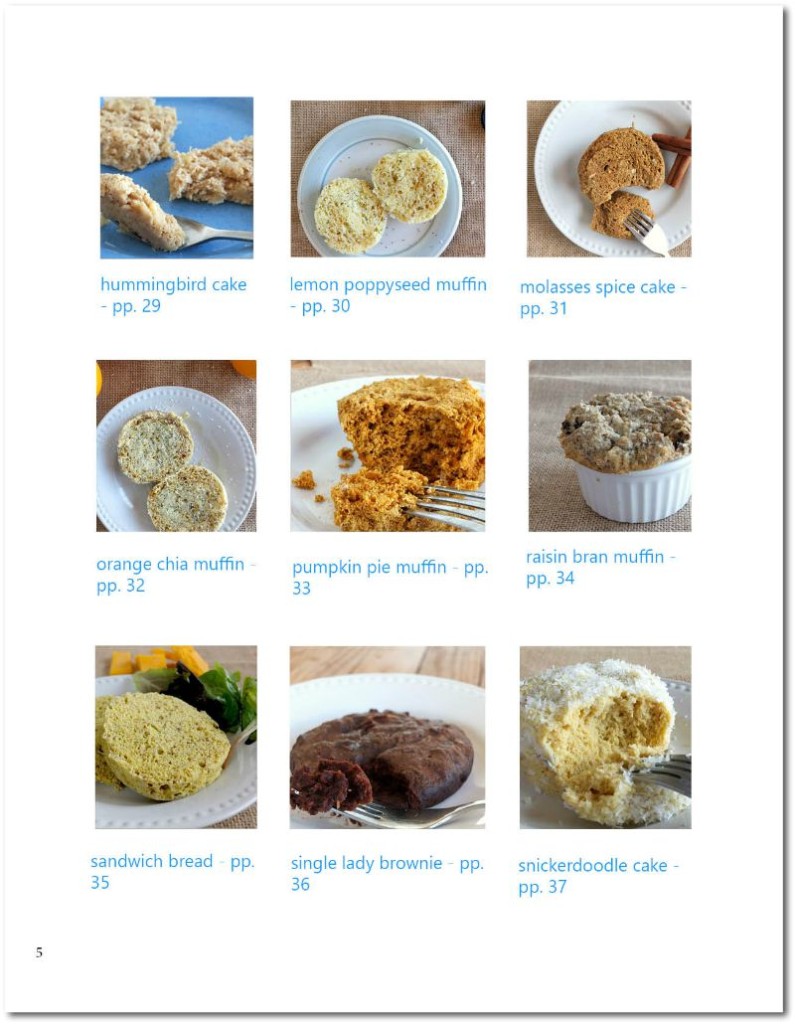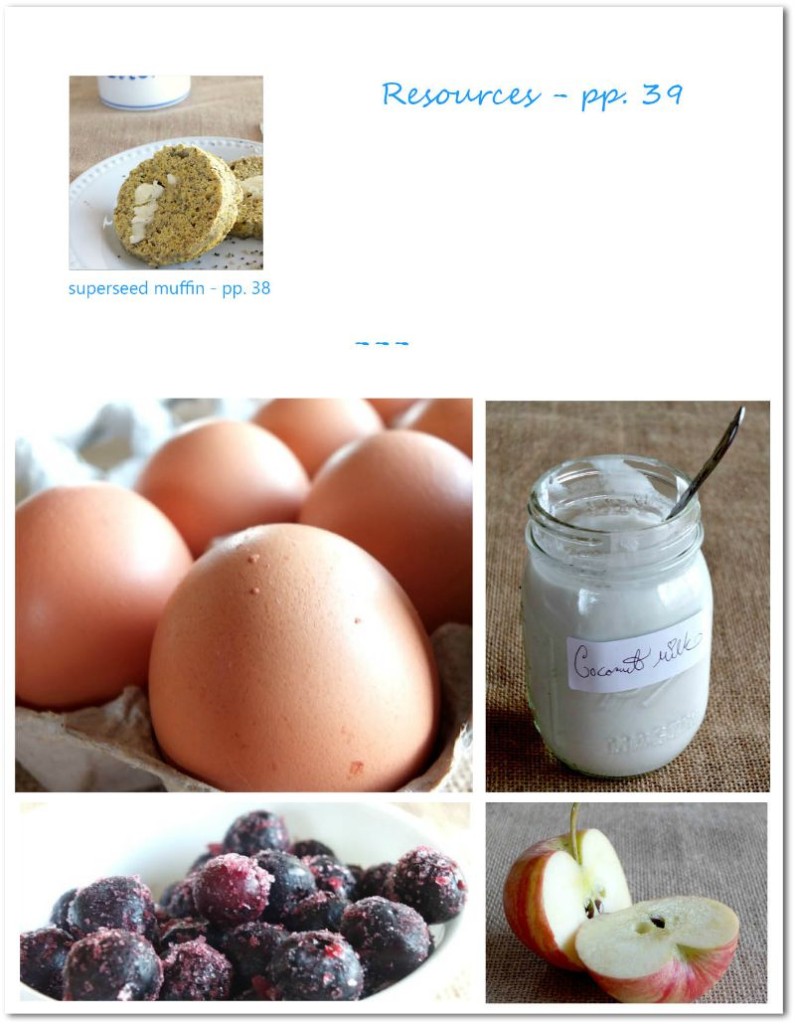 If you haven't picked up the ebook yet or aren't sure what it's all about, it's a beautiful PDF ebook that includes 25 fast and easy paleo mug muffin recipes, which are single-serve muffins that you can make if you have a coffee cup, and microwave, and 2 minutes! They make an awesome breakfast, snack, or side.  It's a great way to indulge without making a gazillion cupcakes.  Learn more about the ebook HERE.