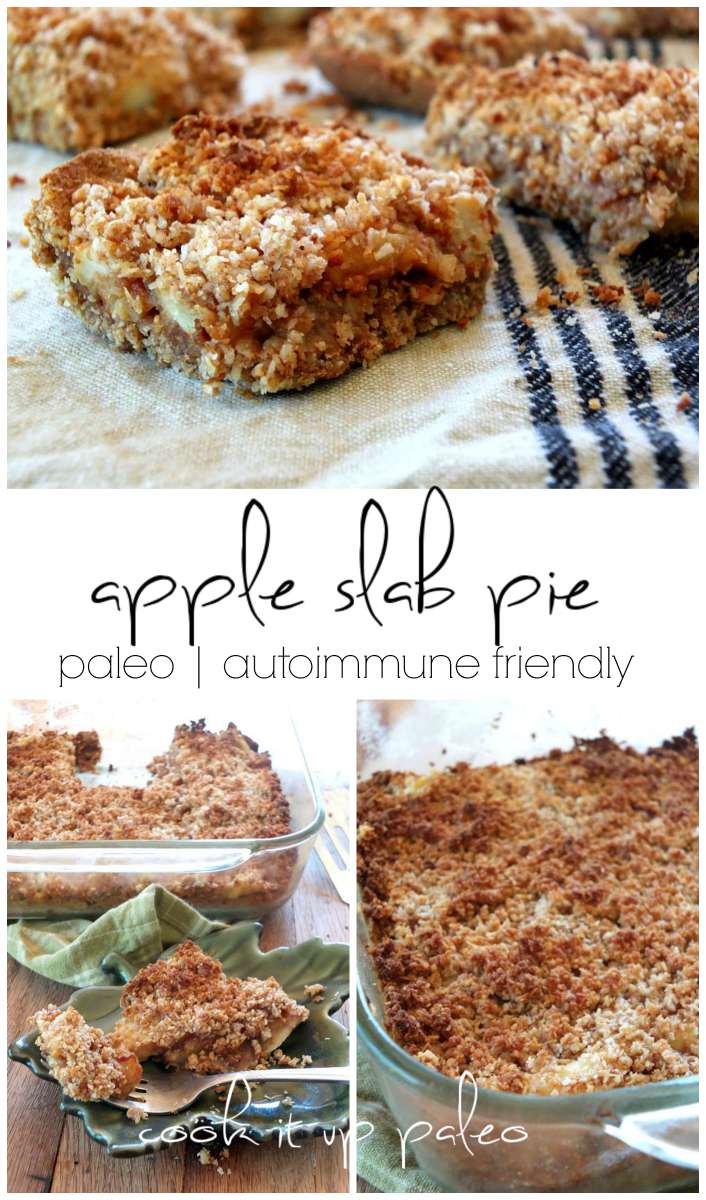 As I sit here typing, I am really happy about this paleo apple slab pie recipe, but a little disappointed because today was going to be a big rock climbing day at my local climbing gym.  It didn't happen because I don't pay attention to what I'm doing.  I was cutting cabbage with literally the only sharp knife in our house the other night, and laughing and talking with my family.  AAAaaand I accidently slipped my thumb under the nice sharp knife and now I have a very nice-looking cut down the top of my thumb.  Sooo can't rock climb.  Although if that's the only hazard associated with this blogging thing, I'll take it.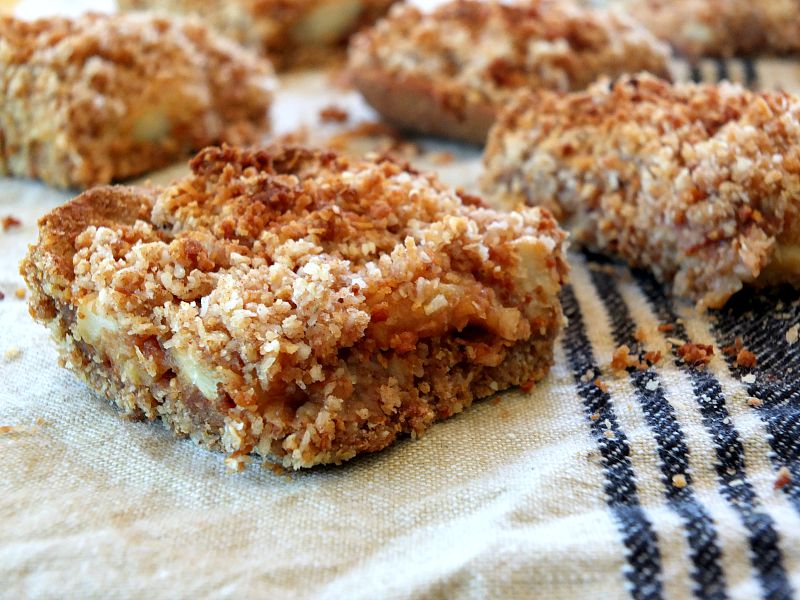 So today is another baking day, which is alright by me! We have a HUGE box of fresh, local apples in our basement.  I love how organic apples are all lumpy and weird-looking; it's real food people! Anyway, when the apples come it's fall and that means paleo pie!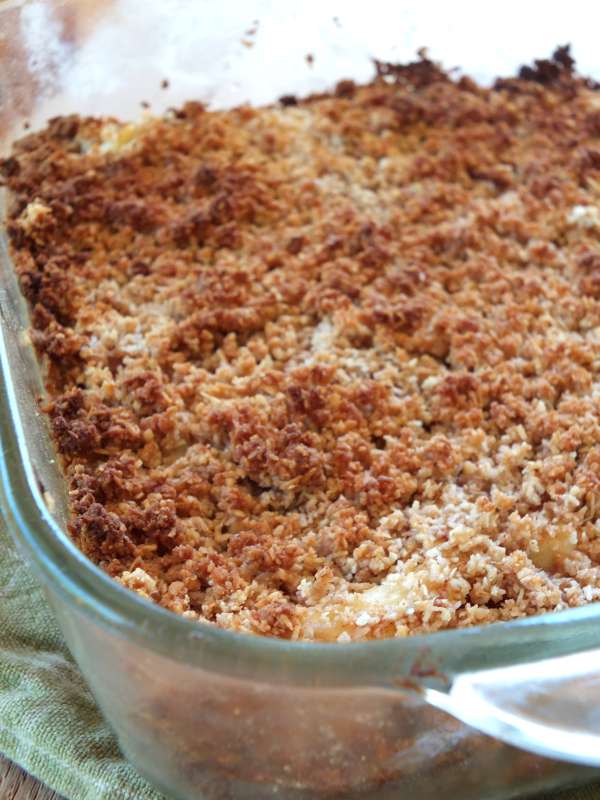 Or more specifically, paleo apple slab pie, because it's a heck of a lot easier to make.  I love perfectly fluted pie crust with nicely woven dough as much as the next girl, but that's as long as I'm not making it, you know? I love this recipe because it's a step up from an apple crumble  but so much simpler than an apple pie.  Plus it's sweetened with only a little honey and the natural sugars from locally grown apples! #winning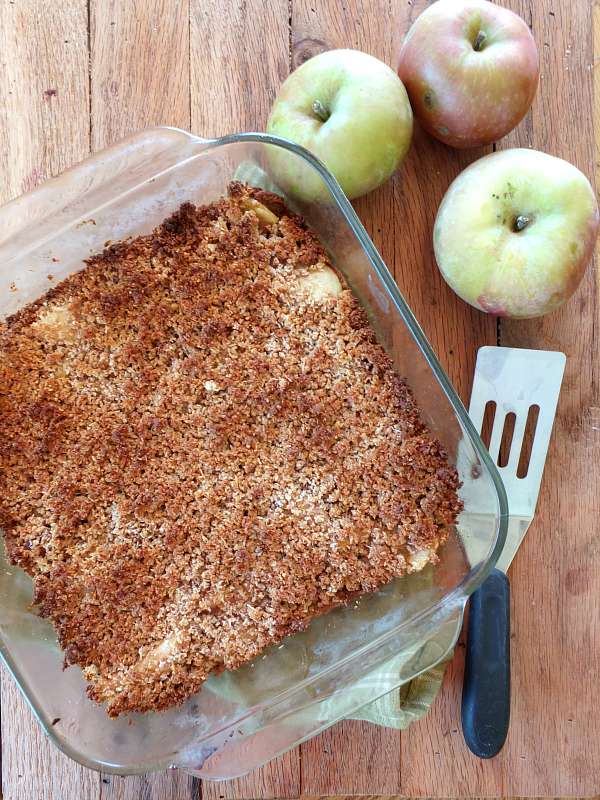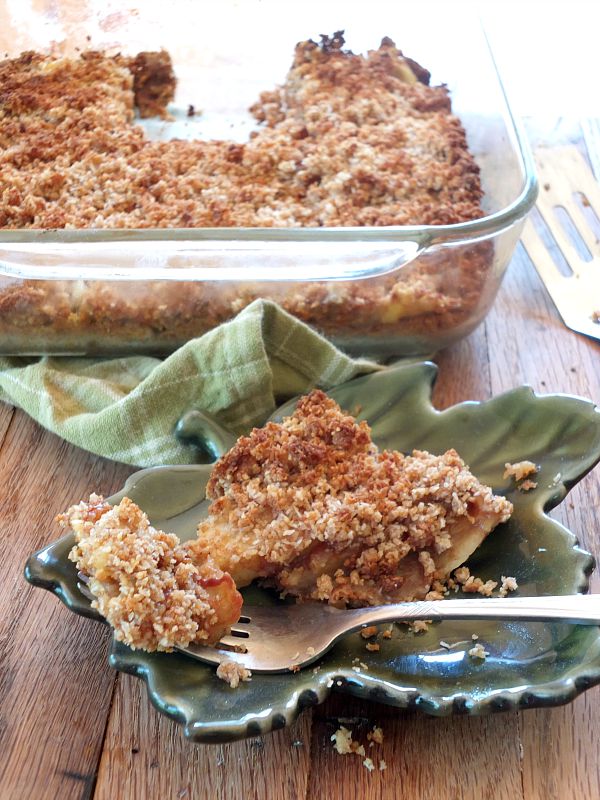 I must issue a caution before I give you this paleo apple slab pi recipe; it's addictive.  And amazing.  Share it with friends.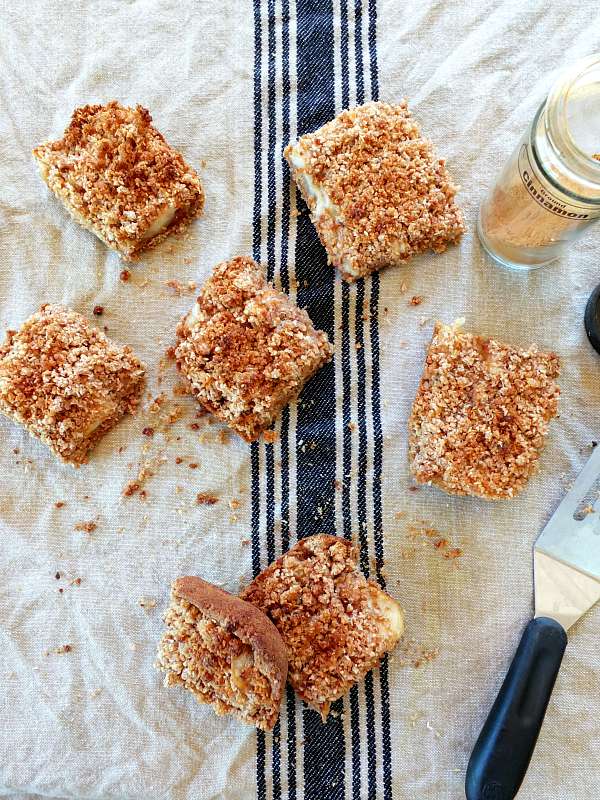 Apple Slab Pie (AIP)
Recipe type:
Fruit Desserts
Ingredients
Crust:
Filling:
Topping:
Instructions
Preheat oven to 375 degrees Fahrenheit and grease an 8"x8" glass baking dish.
Crust:
Cut the butter or lard into the tigernut flour and coconut. Add the applesauce and salt and mix well. Press into the greased pan and bake for 15 minutes.
Filling:
Meanwhile, saute the apples with the butter, honey, cinnamon, and applesauce until tender.
Topping:
Stir together all topping ingredients in a small bowl.
Assembly:
Spoon the apple filing evenly onto the crust and crumble the topping over. Bake for 15-18 minutes.
Slice and enjoy!
Shared at
Paleo AIP Recipe Roundtable
,
Fat Tuesday
,
Allergy-Free Wednesday