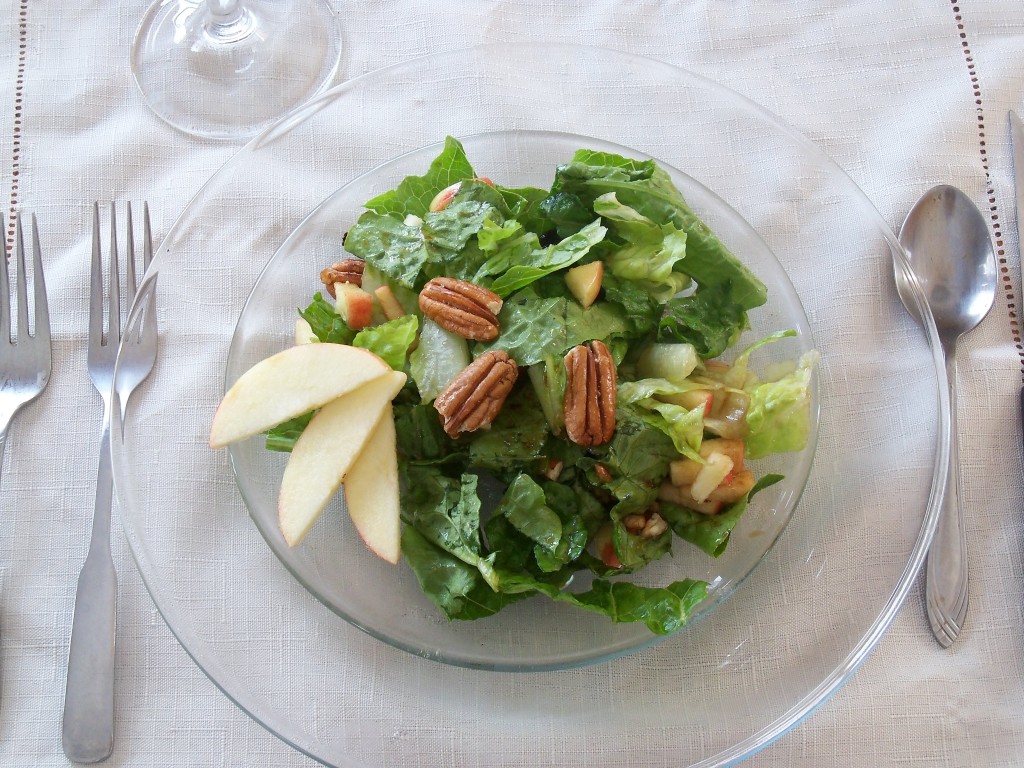 Paleo Apple Salad with Pecans and Cranberries
Ingredients
Salad
romaine lettuce - 4 cups chopped
gala apple - ½ cup chopped
dried cranberries - ¼ cup
pecans - ¼ cup chopped toasted
Balsamic Dressing - 2-3 tablespoons (below)
Dressing:
extra-virgin olive oil - ¼ cup
balsamic vinegar - 2 tablespoons
Dijon mustard - ½ teaspoon
Instructions
Combine lettuce, apple, and cranberries in a medium-sized bowl. Use a fork to mix all dressing ingredients together in a small bowl. Toss with dressing just to taste and sprinkle with pecans.