I love finding new ingredients to play with.  Especially fun new flours, because baking is one of my favorite hobbies.  So when I got these flours in the mail from Anti-Grain, I was beyond excited.  I guess you know you're a paleo blogger when your day is made by receiving sweet potato, apple, and squash flour in the mail!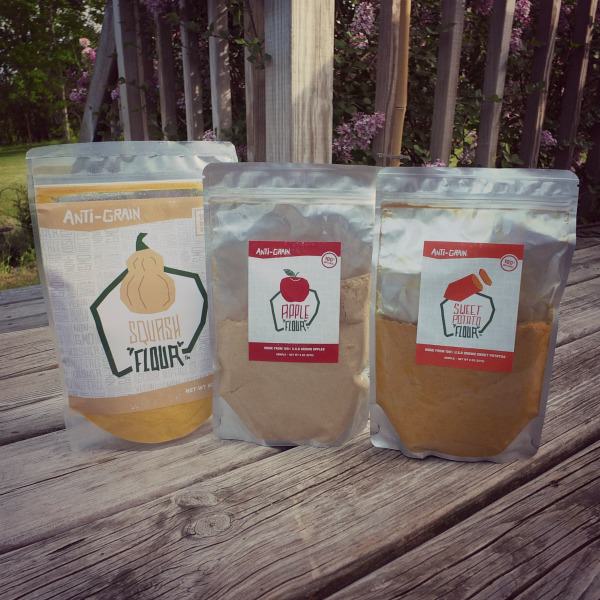 I found Anti-Grain via the Otto's Cassava Flour Facebook page, and have been wanting to get my hands on these flours ever since.  I know that vegetable flours can lend themselves well to egg-free baking, so that's what I wanted to try first.
The sweet potato flour has only one ingredient: sweet potatoes.  It's nice and fine, and definitely has a sweeter flavor.  The resulting sweet potato bread tastes like sweet potatoes, which for me is awesome because I looooooove sweet potatoes.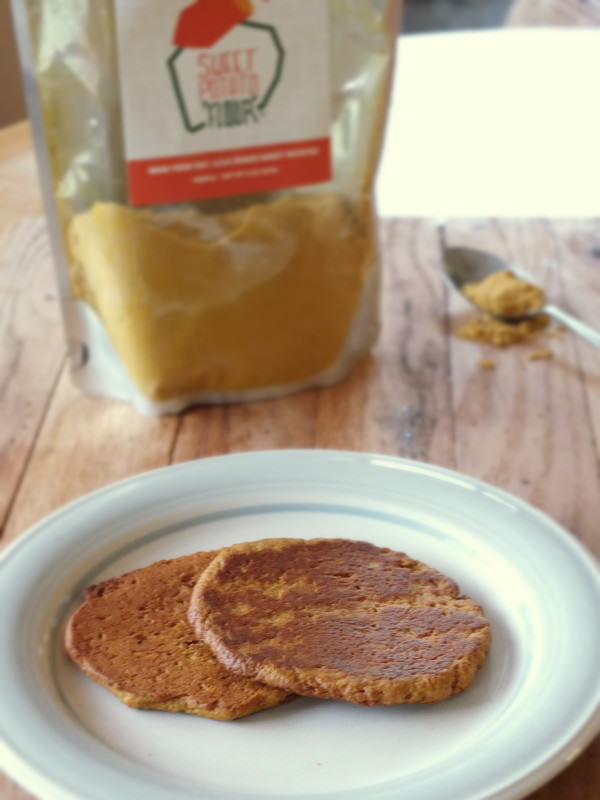 These sweet potato bread thins are easy to make a pretty versatile.  They get a bit crispy once they cool, and their sweet flavor pairs well with bacon.  I highly suggest topping your sandwich with bacon.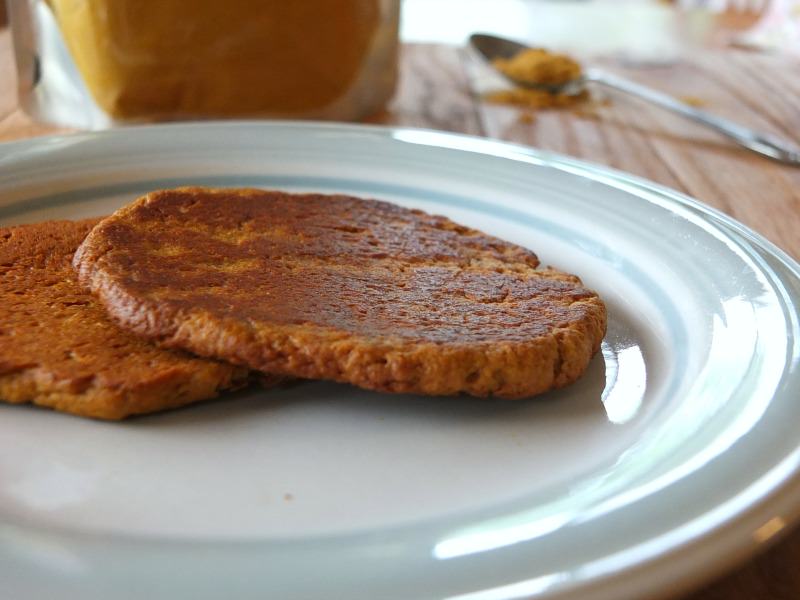 This recipe would also make a delicious after-school snack with some coconut butter and fruit for a sweet treat.  Or you could add some thyme and make it one big flatbread.  Drizzle with olive oil and voila – foccacia!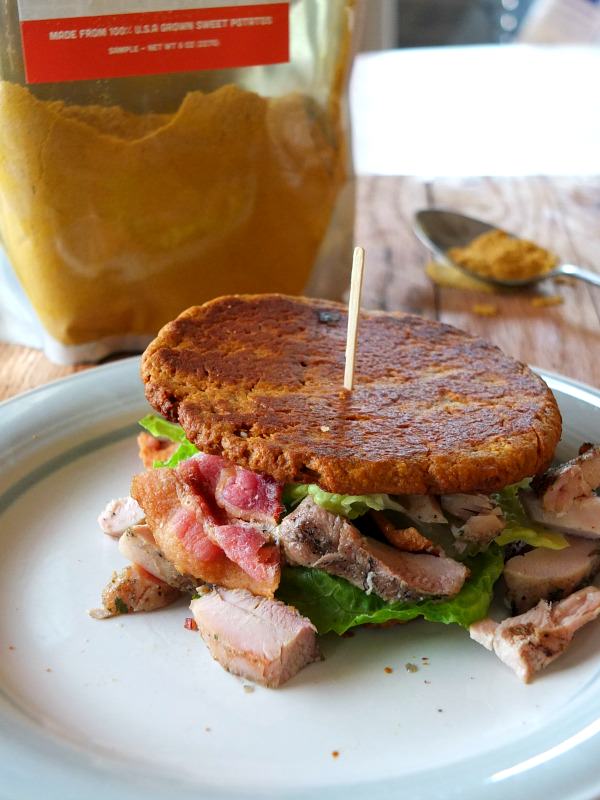 I topped my sandwich with leftover grilled chicken, lettuce, and of course bacon.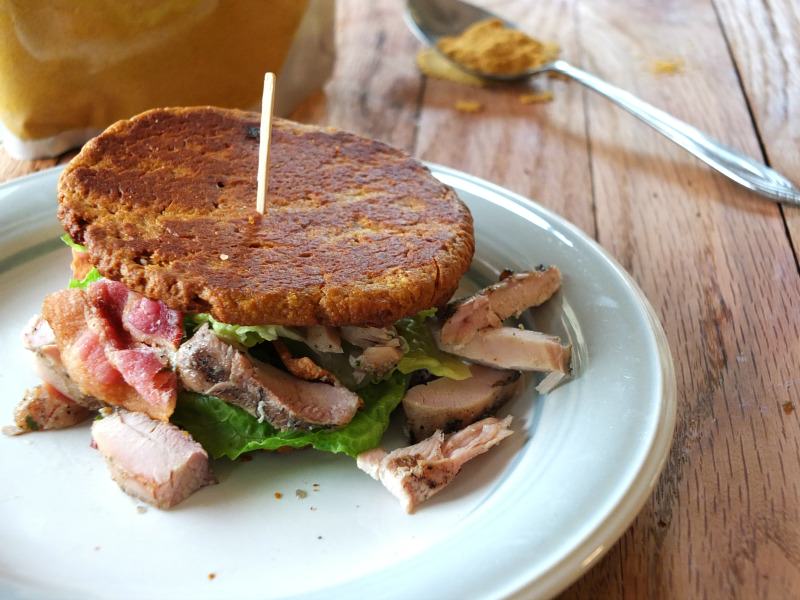 Pin for later: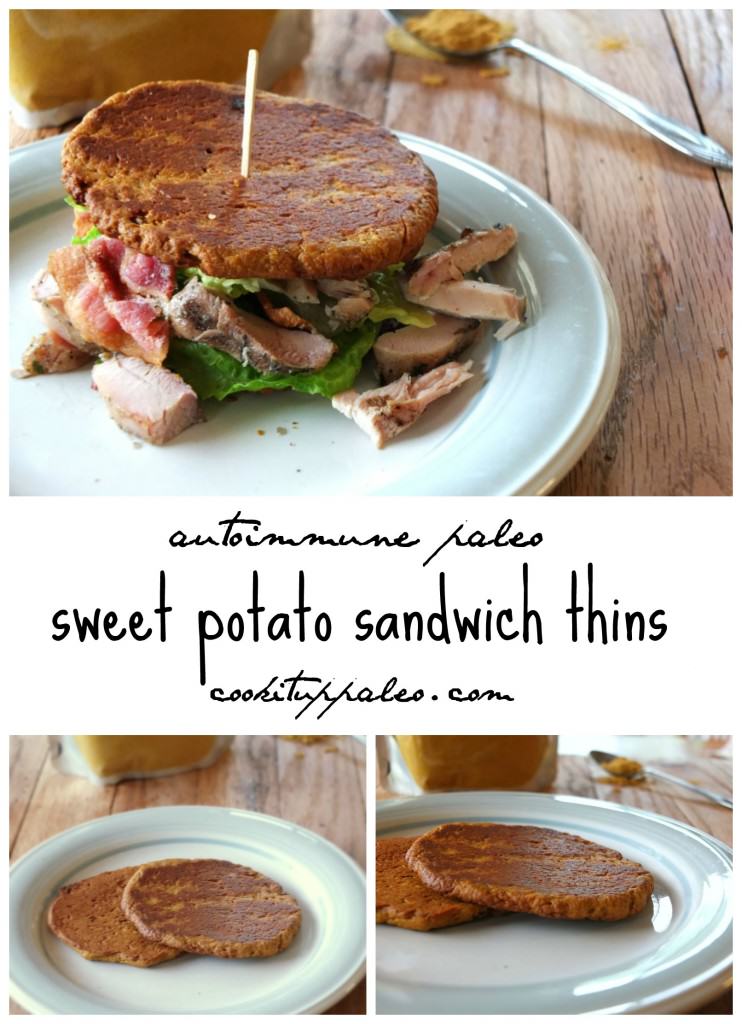 Anti-Grain on Amazon
Disclaimer: If you buy something through one of the links in my sidebars or posts, I may receive a small commission to support my blogging activities, at no extra cost to you.
Shared at Fat Tuesday, Waste Not Want Not Wednesday, Paleo AIP Recipe Roundtable
AIP Sweet Potato Sandwich Thins
Author:
Prep time:
Cook time:
Total time:
Ingredients
coconut oil – 1/2 cup, softened
sweet potato flour – 1 cup
unsweetened applesauce – 1/2 cup
canned full-fat coconut milk – 1/4 cup
tapioca starch – 1/4 cup
baking soda – 1/2 teaspoon
Instructions
Preheat oven to 375 degrees Fahrenheit and grease a large baking sheet with some coconut oil.
In a mixing bowl, combine the sweet potato flour and coconut oil.
Stir in the applesauce and coconut milk.
Stir in the tapioca starch and baking soda.
Divide the dough into 12 balls and flatten them out on the baking sheet.
Bake for 15 minutes, flipping halfway through.