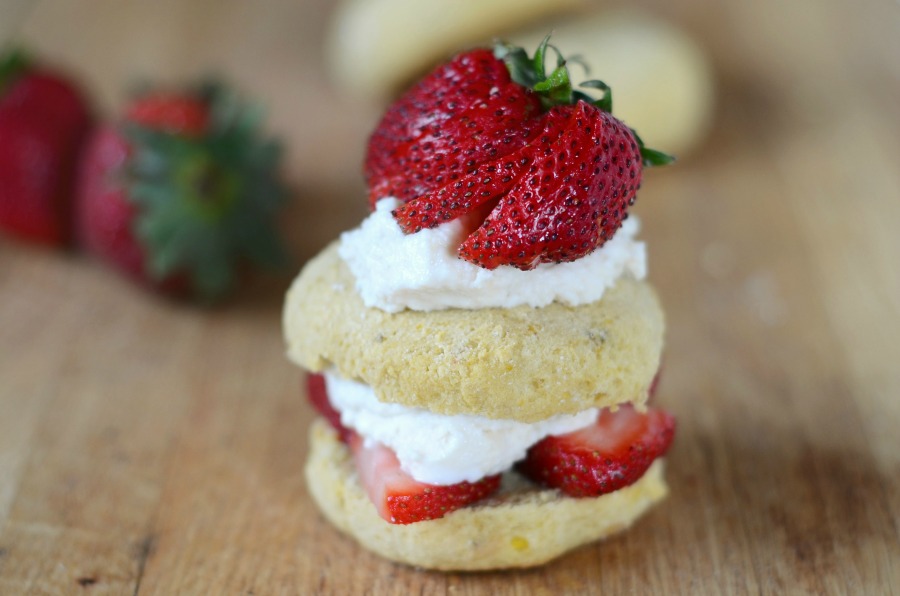 During this season my mom always brings home lots of delicious and nutritious berries from the store when she shops each week. We love them for snacks and such, but if you've ever had a ton of beautiful red strawberries in your fridge you know they just sit there and basically beg you to cook with them.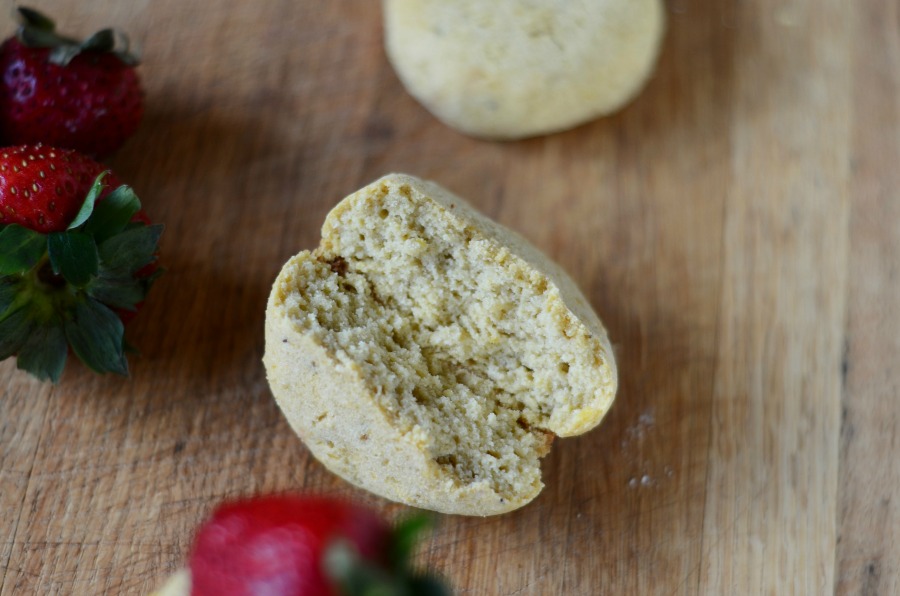 Challenge accepted, strawberries. (I'm talking to berries now. I must be losing it.) Atop delicious homemade AIP shortcakes with lots of delicious coconut whipped cream, strawberries only become more scrumptious.
Enjoy!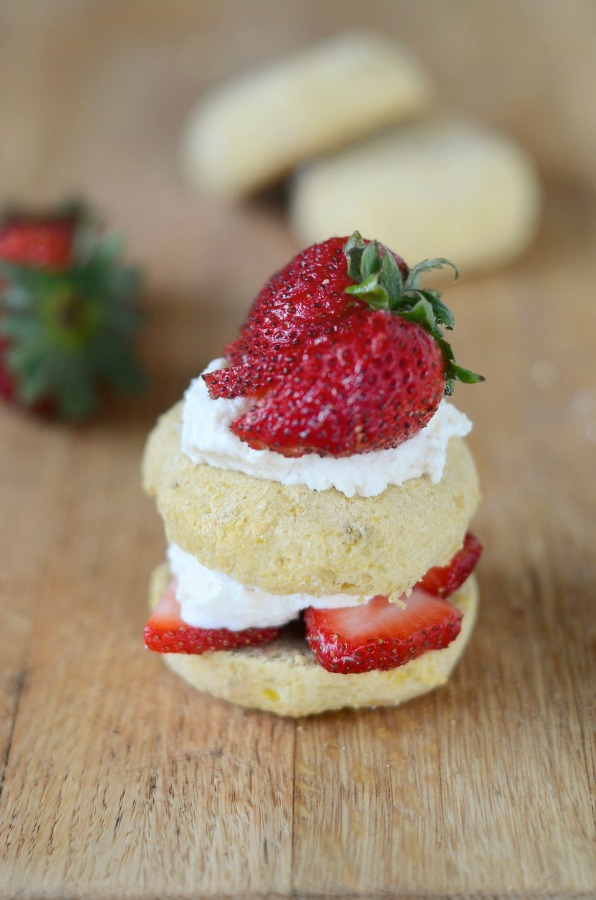 AIP Strawberry Shortcake
Recipe Type
:
Fruit Desserts
Author:
Prep time:
Cook time:
Total time:
Ingredients
1 yellow plantain
1/4 cup oil (olive, coconut, etc)
1/2 cup coconut flour
1/4 teaspoon salt
Sliced fresh strawberries
Whipped coconut cream
Instructions
Preheat the oven to 350° F and grease a baking sheet.
In a food processor, puree together the plantain and oil until very smooth and transfer to a mixing bowl.
Mix in coconut flour and salt.
Form into 6-7 biscuit shapes and place on the prepared baking sheet.
Bake for 20-25 minutes.
Cool, split, and serve with strawberries and whipped coconut cream.