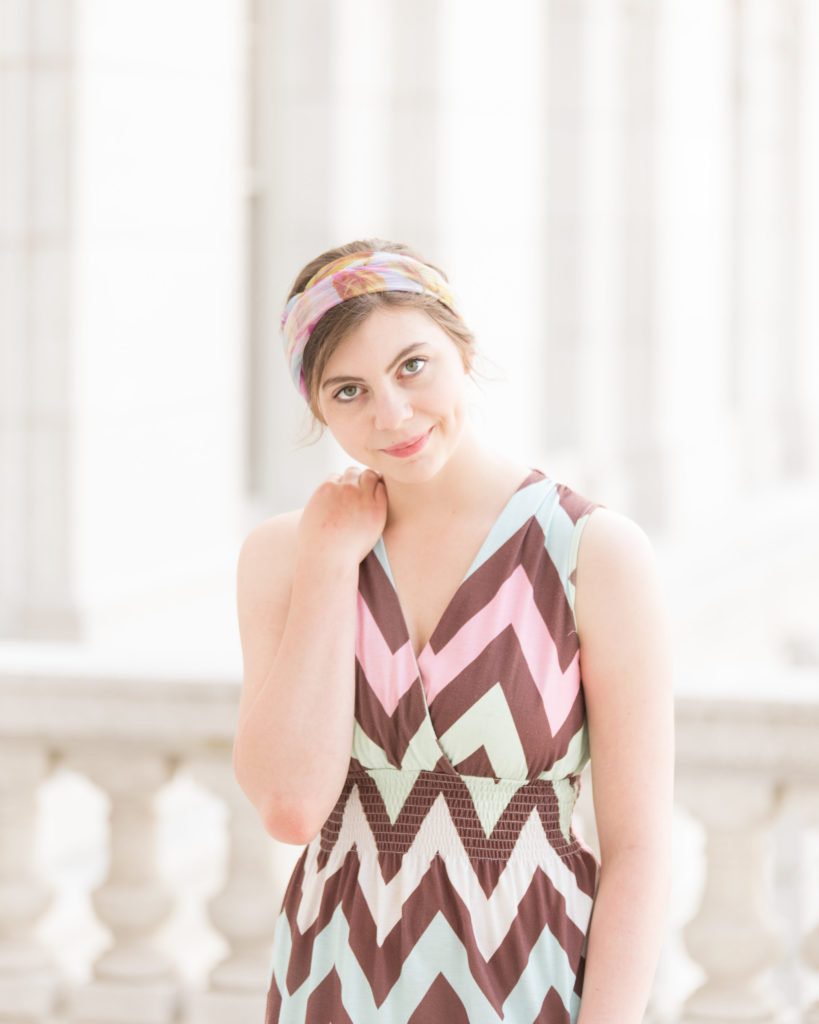 Hi there! My name is Heather and I'm 16 17 18 19 20 years old.  I'm a gluten-free baker, rock climber, wannabe photographer, tall person, unapologetic nerd, and general lover of life.
I was diagnosed with celiac disease when I was 16.  I've used a gluten-free and paleo lifestyle to improve my celiac symptoms, as well as the symptoms of gluten, dairy, and egg intolerance that my family members have.
I've absolutely loved cooking since the time that my mother let me in the kitchen.  I started out by cooking recipes from Taste of Home, which led to me hand-copying my favorite recipes into notebooks, just for fun (I was a weird child). From there I began developing my own recipes and posting them on a Weebly website I used to own.  I started this blog to bring my creations to a larger audience.
All throughout my childhood I couldn't decide what I wanted to do with my life.  First I wanted to be an artist, then a ballerina, then a gymnast, then a fashion designer, then an archaeologist. For a short time I even wanted to be a doctor.  I'm blessed that I finally found my calling in delicious, healthy food and nutrition.
Currently I post recipes here for everyone's favorite foods made paleo and free of other common offending foods, such as dairy, eggs, or nuts.  Baking is my passion (because it's science – you want to talk about acid and base interacting in an almond flour cookie batter? Tweet me! Seriously though!) but I love creating recipes for every time of day.  The more challenging something is to paleo-fy, the more I want to do it!
It should be noted that many of the recipes that I post here are treats; not for everyday consumption. That's because I believe that just because you may have food allergies or autoimmune disease doesn't mean that your diet needs to be boring or feel restrictive. (Basically what I'm saying is, no, paleo ice cream is not a breakfast food. Oh, you already knew that? Good.)
In my opinion (I'm told I have no shortage of opinions) eating good food is means to an end; being able to enjoy every breath of this God-given life more!
Facts about me…
-I love to climb things. Rocks, trees, and probably other stuff that isn't very safe; life is more fun from up high.
-I once backed my van into my brother's car. His car was unscathed; mine – not so much. Oops.
-I used to hate peanut butter. I have since been enlightened and now love peanut butter much more than is good for me.
-I enjoy big words. The more syllables, the better.  I will literally memorize strings of big words just to sound awesome when I say them all together in a sentence.
-I aspire to one day own at least two dogs, a dozen chickens, three horses, and perhaps a couple of cows. Maybe even a goldfish.
-I am a Christian.
For more info…
Read more about paleo here.
Check out my pantry page for my kitchen essentials.
Also don't forget to sign up for my newsletter; it sends every Friday with a blog recap and subscriber-only goodies!
Stay in touch with me on Instagram, Facebook, Pinterest, YouTube, and Twitter.
Have a question for me, want me to paleo-fy your favorite recipe, or want to chat about sponsorship? Contact me on social media or send me an email 🙂
This page is a summary about me and my blog. You can learn more about me and my journey to health here.