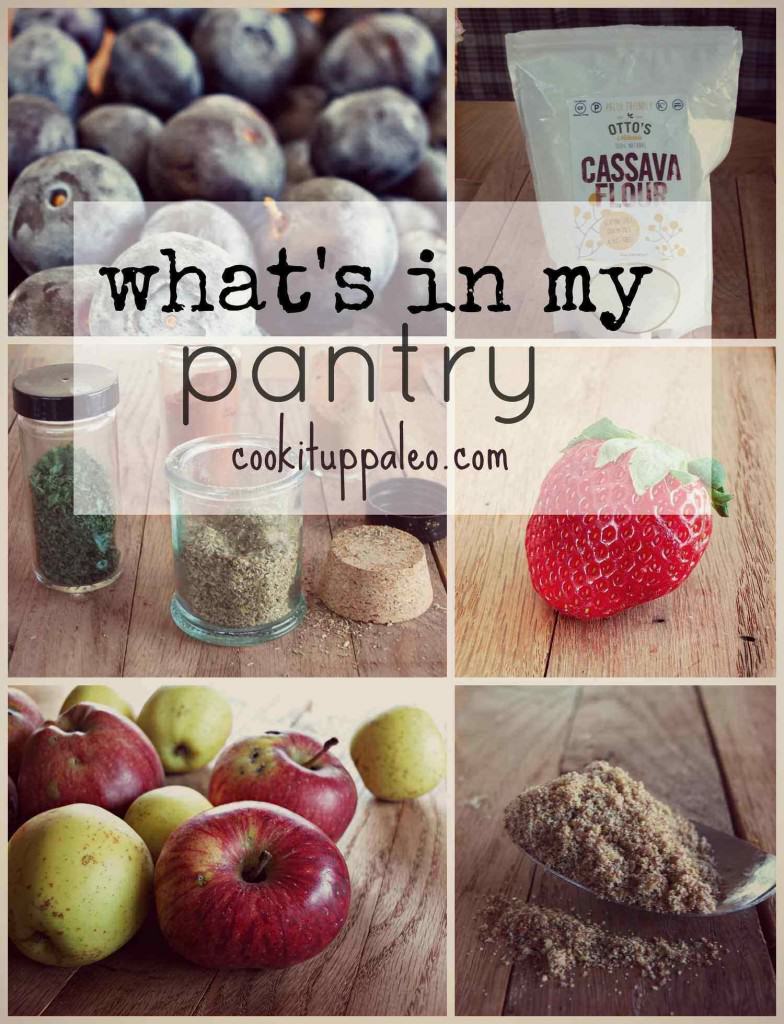 Grain-Free Flours
Otto's Naturals Cassava Flour – This stuff is amazing.  Fluffy, perfect-textured baked goods ahead.
Anthony's Culinary Almond Flour – The BEST textured almond flour.
Coconut Flour – I use this all the time in grain-free baking.  Perfect to get a nice stiff batter.  I've tried MANY different brands and the only two that I have had good results with are Bob's Red Mill and Anthony's.
Tapioca Starch – Great when you want to add some elasticity to the batter.  Bob's Red Mill, Anthony's.
Arrowroot – Great thickener – Again Bob's and Anthony's tie for best brand.
Organic Gemini Tigernut Flour – especially good for AIP baked goods
Nuts/Seeds/Etc.
Large Flake Coconut – This is my favorite flaked coconut when I want to make something with large coconut flakes.  Also makes a great snack or trail mix ingredient.
Let's Do Organic Flaked Coconut – love this for putting in macaroons or muffins.  (Small flake)
Golden Flaxseed Meal – great for adding some extra omegas and whole-wheat-ish texture to baked goods.  Also great for an egg substitute.
Chia Seeds – Can you say chia pudding??
Grass Fed Gelatin – great for gut-healing gummies!
Collagen Peptides – use in smoothies or in baked goods; I love this for adding protein to my baked goods.
Spices/Flavorings
Frontier Spices –  most of the spices I use are this brand; they always have great flavor and I really trust the company.
Coconut Secret Coconut Aminos – Awesome soy-free soy sauce substitute!
Raw Unfiltered Apple Cider Vinegar
Raw Organic Cacao Powder – You'll never go back to the refined stuff after you try this;  it's amazing!!
Redmond Real Salt – My favorite unrefined salt.
Sweet Stuff
Coconut Sugar – delicious rich flavored sweetener
Fats/Oils
Dr. Bronner's Coconut Oil – The BEST coconut oil.  Period.
Coconut Butter – Make stuff with it, or eat it with a spoon.  YUM.
Ghee – Essential for high-heat cooking.
Toasted Sesame Oil – Perfect for dishes with an Asian flair.
So Delicious Unsweetened Coconut Milk – perfect for smoothies!
Stuff to Snack On
And of course, my favorite cookbooks…
Grain-Free Family Favorites – Oh look it's my book!!
*Disclaimer: this page contains affiliate links.  That means that if you make a purchase through one of my links, I earn a small commission to support my blogging activities, at no extra cost to you.  Thanks so much for your support 🙂