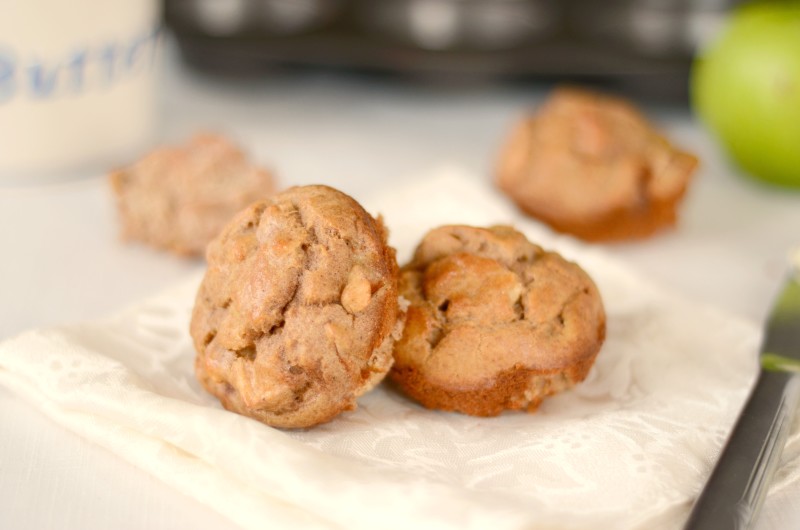 I'ts day 16 of the 21 Day Sugar Detox! I'm feeling like I have good energy, but man, I really want chocolate.  Less than a week to go!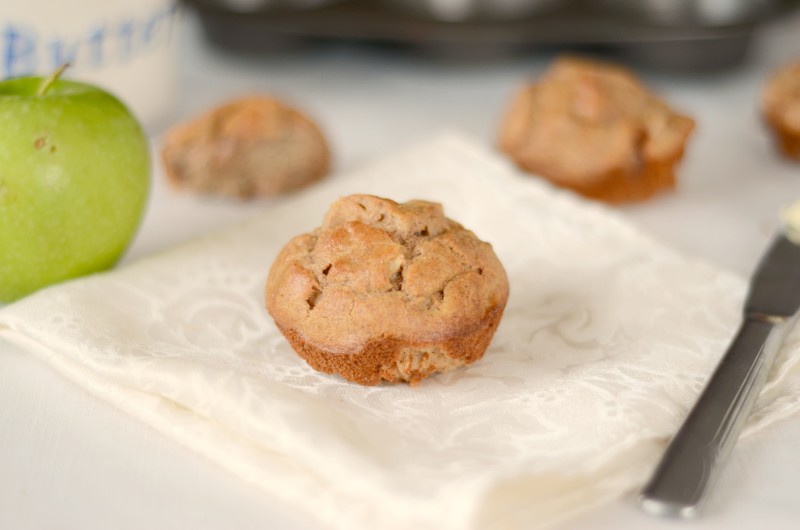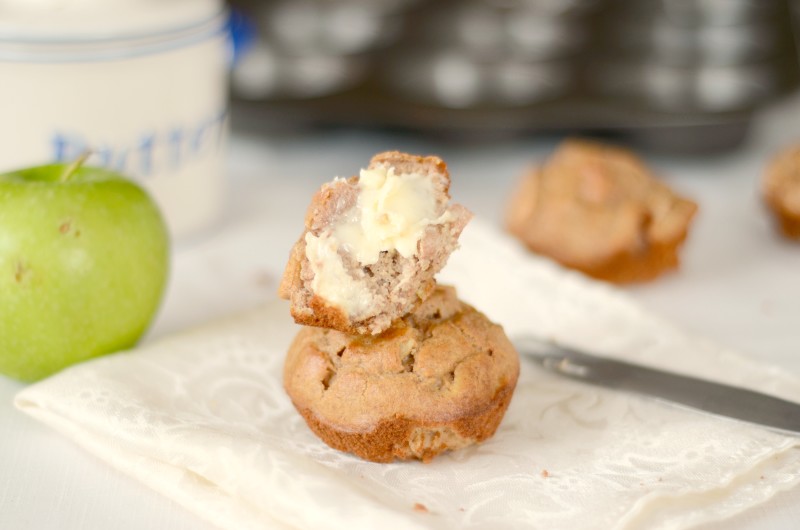 In the meantime, I am loving these cute little apple muffins.  I've been doing a lot with green bananas lately, but the green apples need a little more love! These muffins are quite fluffy and have really nice texture.  Sauteeing the apples before incorporating them into the batter helps with the sweetness of the muffins.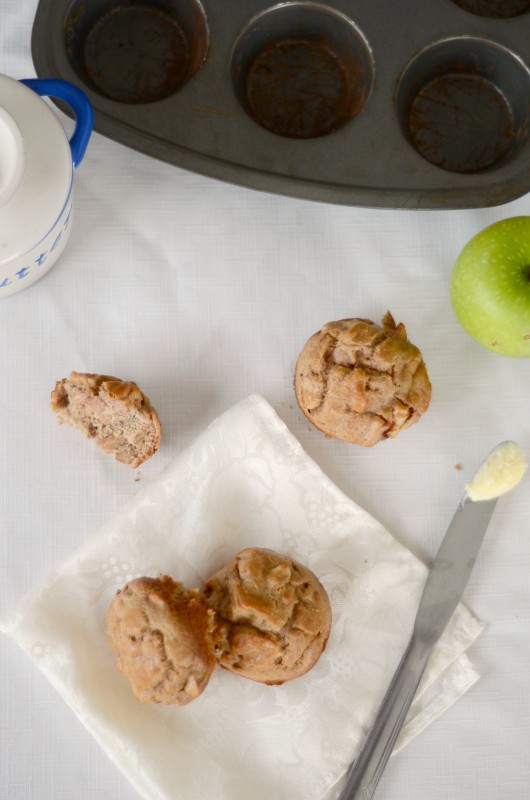 These are delicious slathered with butter and eaten alongside bacon for breakfast; enjoy!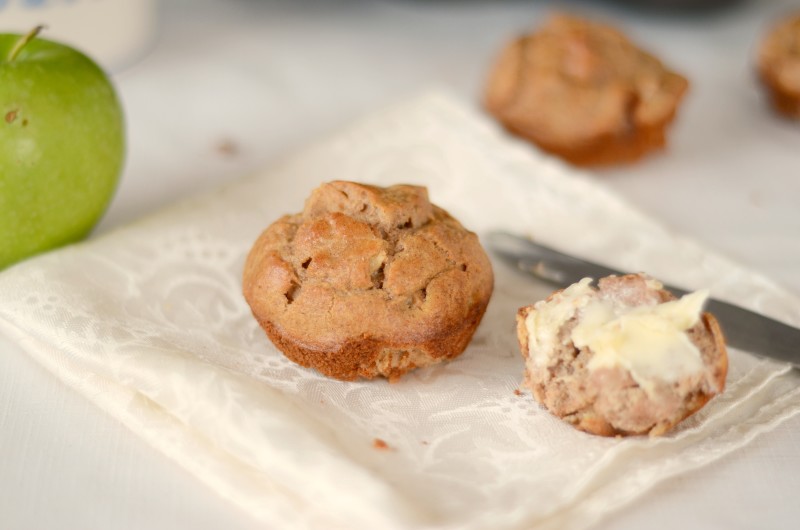 21DSD Apple Muffins
Ingredients
Apples:
2 tablespoons coconut oil
3 green apples, peeled and diced
1 teaspoon cinnamon
Muffins:
3 eggs
1/3 cup coconut oil, melted
1 teaspoon vanilla
1 teaspoon cinnamon
1/2 teaspoon baking soda
Instructions
Preheat the oven to 350° F. Grease a muffin pan with a little coconut oil.
Apples:
Melt the coconut oil in a skillet over medium heat and add the apples and cinnamon; saute until the apples start to soften and caramelize a bit. Remove from heat.
Muffins:
In a mixing bowl, whisk the eggs with the coconut oil, and vanilla.
Add the fried apples and mix well.
Add the coconut flour, cinnamon, and baking soda. Mix well.
Scoop into 5 muffin cups and bake for 15-20 minutes.
Nutrition Information
Serving Size:
1/5 of recipe
Calories:
303
Fat:
23.9 g
Saturated fat:
19.2 g
Unsaturated fat:
4.7 g
Trans fat:
0 g
Carbohydrates:
20.4 g
Sugar:
12.2 g
Sodium:
180 mg
Fiber:
5.8 g
Protein:
4.7 g
Cholesterol:
98 mg